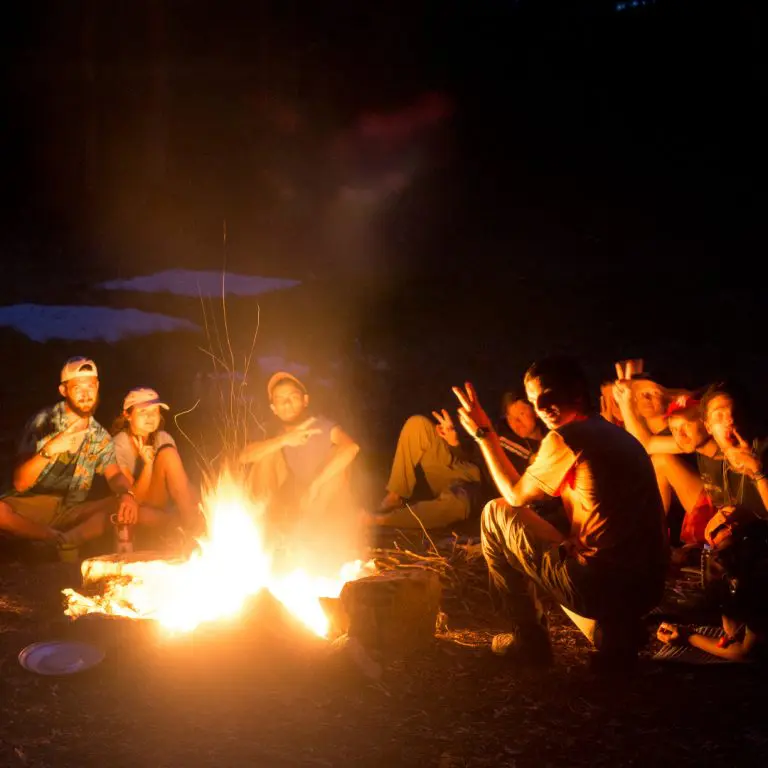 JOIN US AROUND THE CAMPFIRE
Dinnertime on an Outward Bound expedition is more than just a freeze dried space packet. It's a meal that has been talked about all day.  While hiking the Appalachian Trail or paddling through the Chesapeake Bay, crews plan out every meticulous detail of dinner as a normal part of trail talk. No matter how hard, rainy, long the day, one thing is for certain- you will be sitting down eating a warm meal made by you and your peers. The dinner circle is a small daily victory of challenges overcome, and an appreciation of those around you. Whether a multi-day backpacking trip, car camping with friends, or backyard tenting with family, we invite you to join our Chesapeake Bay Outward Bound School chow circle with some of our favorite backcountry recipes.  Made to download and keep on your phone while camping so you can follow along!
Peace, Love, and Chow


Coconut Curry Couscous with Shrimp
This couscous dish is a staff and student favorite. Staff love its versatility. Students love the delicious flavors. After a long day's adventure, it's a warm and filling meal packed with flavor.
Campfire Orange Brownies
When you think camping, what's the first thing that comes to mind? A good old-fashioned campfire of course. And what better way to round out the experience than to make a sweet brownie dessert in the campfire coals? This fun but straight forward recipe is fun for the whole crew! If you're feeling adventurous, make the brownie mix from scratch and pack it out.




CORNERSTONE DONOR COMMUNITY
Christopher Duncan
Douglas and Michelle Nelson
Fritz and Amy Schroeder
Gorfine, Schiller & Gardyn
James Carter
Johnnie Foreman
Marc Bunting
David and Stephanie Citron
Ganesha Martin
Henry Rosenberg Jr.
Hervey and Kitty Evans
James Seba
Joseph and Kathy Hardiman
Richard and Lisa Rapuano