JOIN OUR BOARD OF TRUSTEES
Guiding character education across the region
Outward Bound builds more resilient, compassionate individuals at all levels, from students to staff to board members. Take the next step to incorporate purpose driven leadership into your daily work by championing the Outward Bound mission to change lives through challenges and discovery.
Board members play a vital role in the success of the organization. They are advisors, mentors and cheerleaders. The Board supports the work of Chesapeake Bay Outward Bound School by providing strategic governance, by expanding the organization's network, and by contributing financially. While day-to-day operations are led by the CBOBS's Executive Director (ED), the Board-ED relationship is a partnership and the appropriate involvement of the Board is both critical and expected. As a board member, you'll make meaningful contributions into the work of the CBOBS strategic plan to guide this work. Your expertise and insights will directly influence the development of new initiatives, scholarships, and outreach efforts, making a tangible difference in the lives of those we serve. See our current Board of Trustees.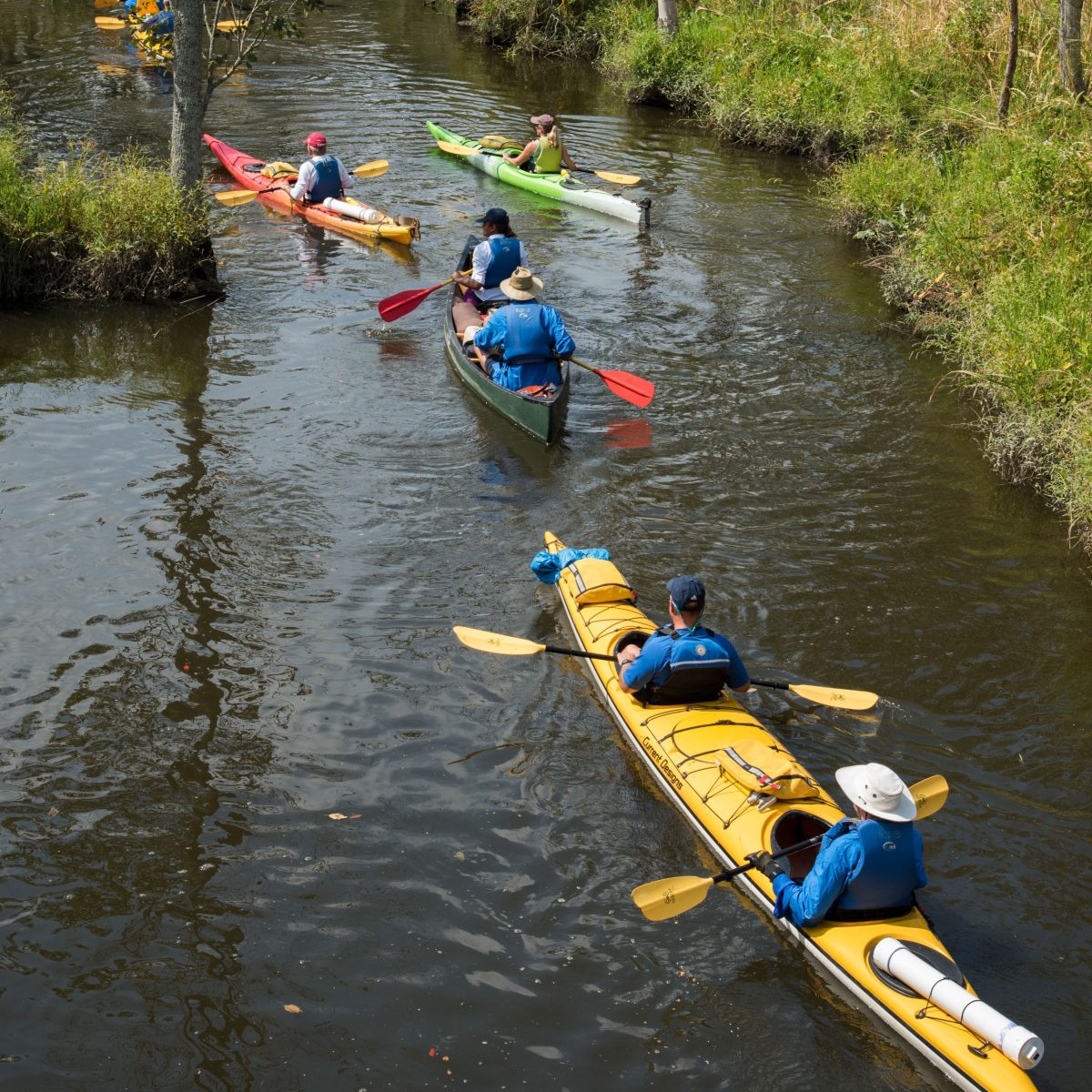 Serving as a trusted advisor to the ED as s/he develops and implements the CBOBS strategic plan
Reviewing outcomes and metrics created by CBOBS for evaluating its impact, and regularly measuring its performance and effectiveness using those metrics
Approving the CBOBS annual budget, audit reports, and material business decisions; being informed of and meeting all legal and fiduciary responsibilities
Contributing to an annual performance evaluation of the ED
Assisting the ED and Board Chair in identifying and recruiting other Board Members
Partnering with the ED and other board members to ensure that board resolutions are carried out
Serving on committees or task forces and taking on special assignments
Representing CBOBS to stakeholders; acting as an ambassador for the organization
Ensuring the School's commitment to a diverse board and staff that reflects the community CBOBS serves
Actively participating in the development and implementation of the CBOBS resource development strategy
Chesapeake Bay Outward Bound Board Members will have a term of three(3)years except as otherwise stated. Board meetings will be held quarterly, and committee meetings will be scheduled in coordination with full board meetings.
Attend and actively participate in board meetings and CBOBS special events:
Serve on at least one committee of the Board of Directors
Serve as a CBOBS advocate among stakeholders and the public at large
Board members will be expected to raise and/or contribute at minimum $2,500.00 annually.
This is an extraordinary opportunity for an individual who is passionate about the mission of CBOBS to enrich the lives of the youth and communities in the Chesapeake Bay Region, and who has a track record of leadership. An individual selected for Board membership will have achieved leadership stature in business, government, philanthropy or the nonprofit sector. His/her accomplishments will allow him/her to attract other well-qualified, high-performing Board Members.
Ideal candidates will have the following qualifications:
 Extensive professional experience with significant accomplishments in business, government, philanthropy, or the nonprofit sector and/or significant track record of community engagement or leadership
Savvy diplomatic skills and a natural affinity for cultivating relationships and persuading, convening, facilitating and building consensus among diverse individuals/groups
Personal qualities of integrity and credibility, and a passion for improving the lives of youth and their communities
IMPACT
The mission of Chesapeake Bay Outward Bound School, Inc., (CBOBS), a 501(c)(3) organization, is to change lives through challenge and discovery. Founded in 1986, CBOBS was the first Outward Bound Urban-based Center in the US. CBOBS is on a carefully charted course to provide character building and leadership training experiences to youth throughout the greater Baltimore and Washington, DC area. We believe that character education should be part of every student's 21st century education. Accomplishing this goal means that our region's students will grow up to be resilient, compassionate community members.
Our Board of Trustees is paramount in guiding initiatives and strategic vision that enable us to be a leader of character education in the region.
See our story and work
Embark into Impact
Feel ready to align your strengths and purpose to make a greater impact? Learn more about taking the next steps forward to become a CBOBS Board Member.