Our staff are experienced outdoor professionals trained to facilitate powerful experiences that inspire growth, skill acquisition, and personal development through challenge and discovery.
Staff undergo extensive training in technical and facilitation skills, in addition to health and safety, including Wilderness First Responder (WFR) and CPR certifications. More than basic first aid, the 70-hour WFR certification is recognized by medical professionals worldwide, and prepares staff to respond to emergencies in remote, wilderness areas.
Staff are adventurous and compassionate people who have a full resume of teaching, counseling, outdoor and group leadership experiences. Additionally, all staff complete multiple background checks before working, including federal and state, fingerprinting.
Our experiences are big, but we keep our groups small, averaging a 1:6 ratio of staff to participants. Each crew has a team of two or more staff, led by a Lead Instructor. Our lead staff are phenomenal in instruction and mentorship. Each demonstrating consistent, excellent decision-making skills, exceptional judgment, and safety & technical skills in trip leading for numerous seasons.
Click on their photos to learn more about them>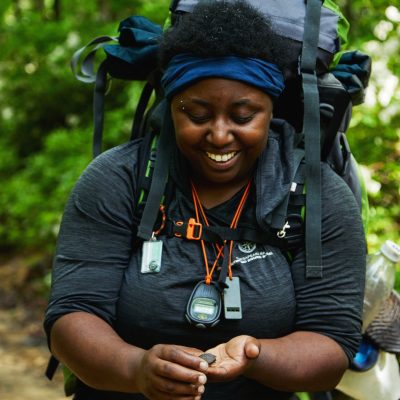 TIANA "TIMO" MORRIS
TIANA "TIMO" MORRIS
---
Expedition Program Coordinator
A little about me:
Hey Friends, My name is TIMO and I am originally from the Peach State. Since leaving GA I have lived in IA, MI, MN, MD, CO, MT and traveled to 32 other states. My personal goal is to get to all 50 states and beyond. I am passionate about service and spent my young adulthood serving in AmeriCorps. I moved to Maryland to continue my journey with AmeriCorps, and as a resort I found my home here at CBOBS. I'm always down for a good movie night, good food and great company!
Favorite field meal to cook:
Jambalaya
A stand out course memory:
First night of course a storm rolls in and it's raining cats and dogs! There is lighting on top of us so we get into lighting drill. The first 5 mins, I'm thinking "wow this must be tough for the students". Then I realized there was another sound in the distance. It sounded a little like," I guess you'd say, What can make me feel this way. My girl, my girl, my girl, talkin' 'bout my girl. My girl." The whole crew was singing at the top of there lungs so that they could hear each other because we were all spaced out. That's when I knew this crew was ready to take on any challenge with style. We were out there together.
Something you love about your job:
Course Magic. Everyday is a new adventure.
Advice for a future student:
You don't know it yet but everyday you are making memories of a lifetime. So enjoy the little things. That's how you show up for your life's journey.
Paris
Paris
---
Day Program Specialist
A little about me:
I am a storyteller by trade, I have a theater background that I have had the opportunity to integrate into the work I do here at the Chesapeake Bay Outward Bound School. The staff at our base have such interesting backgrounds that bring a different spin to the way we lead courses. I started in 2019 and gained so many skills throughout my apprenticeship. This place is where I met my love of sea kayaking, which I started in high school but never really learned the skills until I met my mentor and dear friend Rick, a trainer, and phenomenal teacher. This place offers so much personal development for both students and staff, from kayaking the Bay to cruising down the Potomac along the West Virginia-Maryland border; Or looking over the vastly changing landscape of the Dolly Sods. I remember our staff trip fondly, but I try to never forget how challenging it can be for your first time. Staff travel allows all our field staff to get the experience we ask of our students, to provide relevant hands-on training, and to learn our course area. I love that this job emphasizes the power of role modeling, compassion, and integrity. I'm a better person through this work.
Favorite field meal to cook:
One of my favorite backcountry meals is a simple one. French toast bagels (I even bring out Gluten Free options). I love how few ingredients make such a sweet treat that fuels the crew on the trail. And to me, the smell of cinnamon and brown sugar wafting through the fresh backcountry air is a delightful experience that flavors those cool mornings and adds sweetness to the breathtaking views of waking up with the sunrise on a crisp mountain peak.
A stand out course memory:
I have so many great memories and some are hard to get the full picture without context. People bare their souls out there on many of the courses I've been on, and it's our responsibility (as witnesses to that vulnerability) to extract the lesson and not share the details of other people's experiences. But I can say my favorite thing to happen on a course is when my co and I get everyone in tears laughing and falling over with joy, which has happened a great deal!
Something you love about your job:
My students make the experience worth all the challenge that comes with the adventure. I love journeying alongside the lives of my students, getting to know them, and making them laugh. James M. Barrie put it best when he said, "Those who bring sunshine to the lives of others cannot keep it from themselves". The crews make me smile! I bring back some of my most cherished lessons from expeditions and meeting new people on day programs. I get to play a role in facilitating a space where students see just how impressive they are in a new setting with different minds and skills that are unique to every crew. The work is rewarding and it demands the most truthful side of yourself, which can be as invigorating as it is exhausting. This work can keep you in touch with your deepest values and show you what is most important. My work is simple, but it isn't easy... so at first glance an expedition seems like some basic camping trip, however, our focus on character development and reflection makes it so much more than an "outdoor adventure". The lessons we focus on can be just as valuable to the person who has never camped or hiked as it could be for a person who has climbed many mountains. Life lessons and personal insight are learned on our courses, and opportunities to see what role we each play on a team in different conditions have been wildly beneficial for countless students. Some see the value right away, others write to us later, we have so many parents write or call in with gratitude and stories of lasting change and some students process it privately and never share, but work is always happening. André Gide said, "Everything that needs to be said has already been said. But since no one was listening, everything must be said again." So, I come back time and time again, and I see something new. There is always something of substance to grasp on every trip from day programs to 12-day expeditions, and this is one of my channels.
Advice for a future student:
If you are considering any programs with us at Outward Bound bring your knowledge and experiences; it will surprise you how relevant your existing skills are to the work we do on expeditions and team-building program days. The emerging generation has a distinct perspective that is needed to build a worthwhile future and they are more deeply informed on current issues than ever. I feel like it's an exchange project. No other place I've worked before has viewed, utilized, and collaborated with youth in this unique way. I have been grateful for the space we provide even our adult programs to take new perspectives and strengthen their power of discernment and improve cohesion among their colleagues. With student collaboration, there are so many freedoms and creativity that emerge for self-driven student exploration. There is value in what these leaders bring to our table. To the student on the fence about going, consider it an opportunity to work on anything you care about by first starting with your main ingredient, you! This place can have space for you to do some of that inner work if you are willing. I hope to see you on the trails!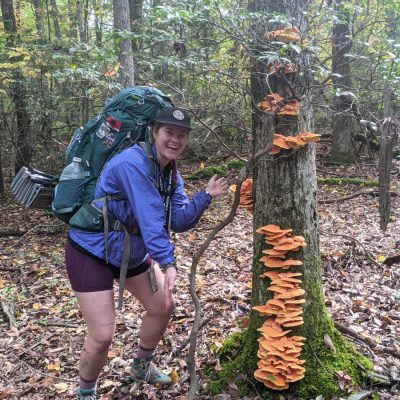 Shelby Fredrickson
Expedition Program Specialist
Shelby Fredrickson
---
Expedition Program Specialist
A little about me:
I'm Shelby (she/they), from Baltimore! My friends & family call me Bee. I grew up exploring the mid-Atlantic trails and rivers I now get to re-explore with Outward Bound. When I'm not in the field, I'm in my studio painting plants, portraits, pets, and designing tattoos for clients. My dream superpower would be being able to speak to all animals and my real life superpower is parallel parking. I adore fungi, urban agriculture, sloths, Baltimore, and DOGS, most of all my tripawd pup Cricket! Come play outside with me!
Favorite field meal to cook:
Chicken of the Woods, a bright orange shelf mushroom commonly found on felled oak trees- if we're lucky we'll find a patch and fry up the best "chicken" appetizer!
A stand out course memory:
I can still picture one of my crews sitting together side by side, watching the sunset on the Nanticoke. A Great Blue Heron near our camp took flight across the water and they all started cheering for her. I'll never forget that moment of awe and celebration.
Something you love about your job:
My students. It is so easy in this world to become (or stay) jaded, cynical, and pessimistic. My students have taught me over and over again to embrace joy, to be brave in pursuit of new experiences, and to remain hopeful. This work can be indescribably challenging, but my students remind me every course of the immense gratitude I feel to get to be here with them. Also, my co-instructors. I work with the brightest, most supportive, talented group of people in the world. Yes, the WORLD.
Advice for a future student:
Outward Bound is a transformative experience, there is no doubt about that. But I want to stress that this doesn't mean the goal is to come out on the other side a different person. The goal is for you to come out on the other side a person who better understands themselves & what they are capable of. To have more tools to navigate change and challenge that will continue to be part of your growth. You come to course on the very first day exactly who we need you to be.
Geo Meneses
Geo Meneses
---
Day Program Specialist
A little about me:
Hey y'all my name is Geo (he/him), and I've been working with Outward Bound for 6 years now going on 7! I'm from moco MD, but lived in Philly for the past 6 years working at their base. I've known about OB probably my whole life since my dad was actually an instructor here in the 90's and would always tell me stories. I took a 21 day course in North Carolina when I turned 14 and it really empowered me to push myself to try and thrive in any situation. Later in life I realized college wasn't for me, so I went on a 50 day instructor course in Maine, took my first job here and haven't looked back since. This is my first year back from Philly and I'm excited to meet everyone!
Favorite field meal to cook:
Crunchwraps. Crunchwrap everything.
A stand out course memory:
My crew and I made the most smackin' crunchwraps every single day for lunch on the river. It was beautiful.
Something you love about your job:
I live for the moment when someone finally figures out something they've been struggling with. Such a satisfying and victorious feeling.
Advice for a future student:
Come ready for a rewarding challenge and be willing to be surprised! We're here to help you see new perspectives on what's possible for you and your peers to accomplish.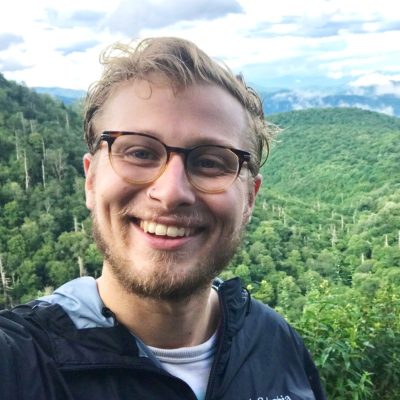 Jake Stibbe
Expedition Program Specialist
Jake Stibbe
---
Expedition Program Specialist
A little about me:
Howdy! My name is Jake and I hail from Fargo, North Dakota (yes, I'm actually from Fargo). I came to CBOBS in 2019, and am excited to be returning as a full time instructor this year. I graduated from Emerson College in Boston, MA with a Bachelor of Fine Arts in Acting. I've also worked about two years in wilderness therapy and am passionate about mental health and the wilderness as a healing modality. During my free time you can catch me playing (like a 5 year old) outside, checking out local coffee shops, or going on a spontaneous adventure. Peace, Love, Chow!
Favorite field meal to cook:
You can't beat some backcountry coconut curry!
A stand out course memory:
My co-instructor Jodie and I were on 12-day backpacking course, and we had a long push day in the Dolly Sods. Now, the sods can be kind of confusing, so it took us a couple hours to navigate to our campsite, but once we did, we set up camp and journeyed to this incredible look out, where our students ask if we can all share five minutes of silence and reflection together. It was magical.
Something you love about your job:
I love having the opportunity to introduce a majority of our students to a backcountry experience!
Advice for a future student:
Give it your best shot! You might end up realizing or confirming that a backcountry adventure is not your thing OR you might just end up discovering a new passion.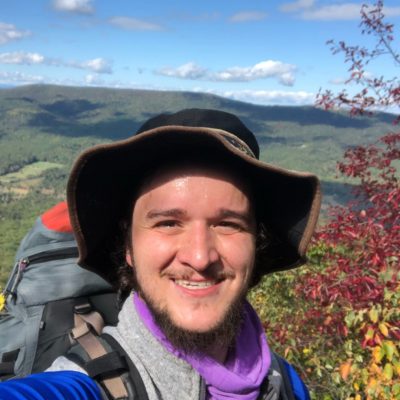 Andrew "Sully" Sullivan
Andrew "Sully" Sullivan
---
Day Program Specialist
A little about me:
Hi, I'm Sully, like the monster from "Monster's Inc" (or the pilot who landed on the Hudson)! I've bounced around from Boston to DC to NYC and am happy to have settled into beautiful Baltimore. You'll find me at rock climbing gyms, playing tennis at Leakin Park, and hiking any mountain within a 4 hour drive!
Favorite field meal to cook:
No need to cook a Clif bar 😉
A stand out course memory:
When a student pushes past their perceived limit on the Goal Pole high ropes element, with the support of their class of course!
Something you love about your job:
The thoughtfulness and introspection of our students inspires me to push myself to grow
Advice for a future student:
Try everything, find your passion(s), and do that!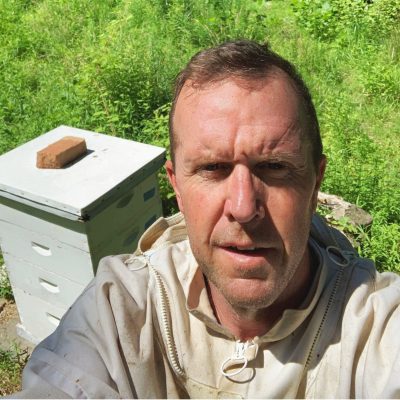 Gary Appel
Gary Appel
---
Instructor
A little about me:
Gary here. Been a Marylander all my life living up in Harford County. Used to want to leave so bad and now you couldn't drag me out. Its home. Retired from careers in both the military and government civilian service. Love the outdoors and working with those younger than me (that list keeps getting longer) so CBOBS is the perfect fit. Married with a couple of grown kids. Hobbies include running, vegetable gardening, and bee keeping.
Favorite field meal to cook:
Crunch wraps with 2 kinds of cheese.
A stand out course memory:
At the end of my first expedition we had a student cry when the bus came to pick them up because she didn't want to leave.
Something you love about your job:
Hanging back on the trail and listening to laughter and trail talk.
Advice for a future student:
Clear eyes, full hearts, cant lose. (from my favorite TV show ever, Friday Night Lights)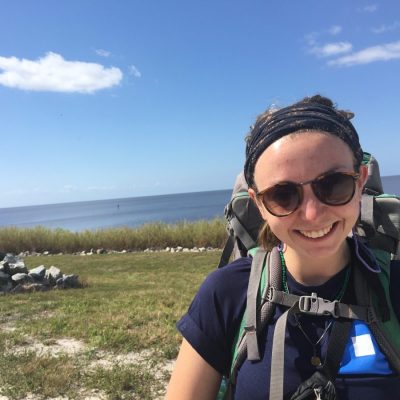 Liesel Clark
Instructor, Rocks Site Manager
Liesel Clark
---
Instructor, Rocks Site Manager
A little about me:
Hi, I'm Liesel (lee-zul)! I'm originally from northern Michigan, where I grew up paddling and adventuring along the Great Lakes. Before becoming a field instructor with CBOBS in 2018, I studied Social Work at Michigan State University (go green!) and worked in youth and adult mental healthcare. In my free time, I enjoy rollerblading, pen-paling and dog watching.
Favorite field meal to cook:
Pizza-dillas
A stand out course memory:
Watching a gnarly storm roll in across the Chesapeake Bay as the sun set on our last day of sea kayaking.
Something you love about your job:
Good sunsets and even better conversations.
Advice for a future student:
Invite discomfort.
Kai Daniel
Instructor, Rocks Site Manager
Kai Daniel
---
Instructor, Rocks Site Manager
Kai first came to Outward Bound as a student on a 50-day expedition in the waters and mountains of Washington State. Through some twists and turns, he found his way to Baltimore and began working at CBOBS as an instructor apprentice in 2017. He has grown to love city life and considers Baltimore home. While a craving for adventure is what brought him to Outward Bound, finding a sense of community and developing a passion for education is what has kept him here. As the Expedition Program Coordinator, he supports CBOBS instructors in the field and back at base. 
When he is not working, Kai is going to school virtually for a degree in environmental science and hopes to earn a teaching certificate. He enjoys watching TV, struggling to play the piano, and most outdoor recreation activities (not golf). He has a particular love of all things water-related.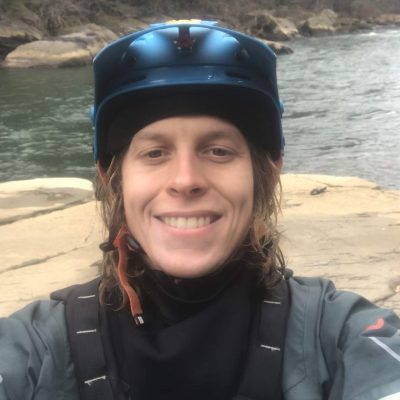 Winston Ernst
Winston Ernst
---
Instructor
A little about me:
My name is Winston and I was born and raised in Silver Spring, Maryland. Growing up in the suburbs between DC and Baltimore, I often turned to nature to relax and play. My love for the outdoors motivated me to earn a degree in Outdoor Leadership and Adventure Education in Western Maryland. Afterward, I served with Americorps NCCC and worked with various nonprofits and schools around the country. I returned to my roots on the east coast in 2021 to start instructing with Outward Bound. In my free time I enjoy playing guitar, cooking, biking and paddling.
Favorite field meal to cook:
Thai peanut fried rice
A stand out course memory:
Backpacking along the AT while a hurricane passed through, unleashing six inches of rain in twenty four hours. The trails we hiked became streams. We dried our boots over a fire the following morning on a beautiful sunny day.
Something you love about your job:
I love being able to introduce others to nature and every experience is unique because of the diversity of individuals I get to meet.
Advice for a future student:
Come to Outward Bound with an open mind and heart. The more present and engaged you allow yourself to be, the more you will learn and take away from this experience. Dive in!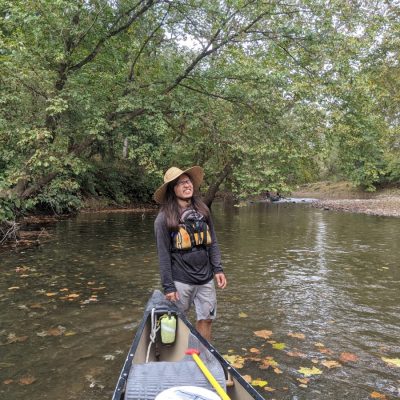 Ty Fontanilla
Ty Fontanilla
---
Instructor
A little about me:
Hey! I'm Ty (he/they), from Frederick, MD. I started working in outdoor education at the University of Maryland in 2018, and I've been pursuing opportunities to be outside as much as possible ever since! In my free time, I love rock climbing, mountain biking, playing video games, and going to concerts. Always down for trail conversations about music, Dungeons and Dragons, or thoughts on Bigfoot being real (I hope so). Can't wait to explore with y'all!
Favorite field meal to cook:
Coconut Curry!
A stand out course memory:
Learning the history of Lord of the Rings from a student who talked about it for 8 hours straight while hiking.
Something you love about your job:
As great as it is being outside all the time, the best part is getting to see students succeed and find joy in their own ways while exploring new spaces and ideas with them. Also my coworkers here have become some of my best friends, so you should go read their bios. They're all absolutely amazing people.
Advice for a future student:
Embrace the weird stuff, and no matter how hard it gets, it's gonna be a fun course.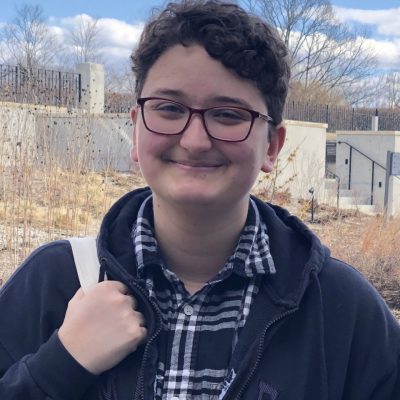 Lenna G. Forman
Lenna G. Forman
---
Day Program Specialist
A little about me:
Born and raised in New York City, Lenna's love of the outdoors was nurtured by regular trips north to the waterfronts and mountains of Massachusetts, Vermont, and Maine. A child of former summer camp counselors, Lenna followed in their parents footsteps and worked two summers at the Red Spruce Grove program of the Farm and Wilderness Camps in Vermont. It was was here that their passion for outdoor education bloomed. Searching for opportunities to continue working in the field near the Maryland Institute College of Art, where Lenna studies animation, led them to the Chesapeake Bay Outward Bound School. Lenna began working as a Day Program Facilitator in June 2021 and became a full time Day Program Specialist in September 2022.
Favorite field meal to cook:
Greek Lentil Soup and Fireside Flatbread
A stand out course memory:
Being recognized by students who I had worked with previously and being greeted by the silly call and response their crew had come up with on that first day.
Something you love about your job:
Being able to introduce young people from Baltimore to this incredible public park in their city.
Advice for a future student:
Be ready to get silly!
Daniel Higinbotham
Daniel Higinbotham
---
Instructor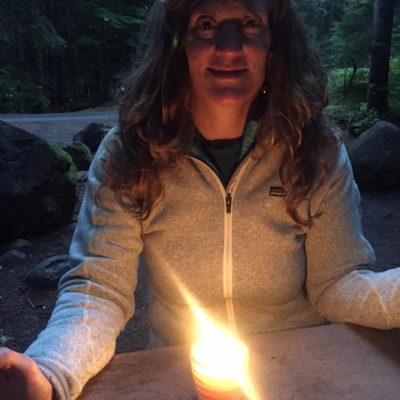 Robin Hirshorn
Robin Hirshorn
---
Instructor
A little about me:
Hello! I grew up in southwestern Ohio, and have lived in Georgia, Colorado, and Texas. Wherever I live, I enjoy connecting with nature, including the Chattooga River in Georgia, the Sangre de Cristo mountains in Colorado, and the Gulf of Mexico migratory birds in Texas. I am passionate about nature and sustainability, facilitating social-emotional learning and community building with young people, writing poetry, and unexpected adventures. My background is at the interface of wildlife research, environmental science teaching, and ecopsychology, and at Outward Bound I am excited about opportunities to synthesize these interests in new ways 🙂
Favorite field meal to cook:
Sweet potato chili
A stand out course memory:
Sunrise canoe paddle, listening to all the morning sounds and bird songs on the river, as the mist drifted up from the water.
Something you love about your job:
Unexpected adventures and serendipities - which often lead to opportunities for seeing things from a new perspective, or for increased personal awareness.
Advice for a future student:
Have an open heart and embrace uncertainty as you step into your Outward Bound adventure!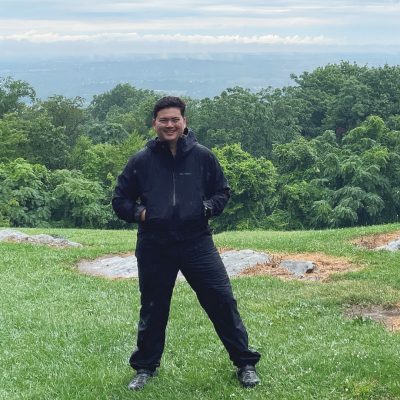 David Jahng
David Jahng
---
Instructor
A little about me:
Hello, I'm David, or you can call me Dave. I have called Maryland my home my whole life. My love for the outdoors started with family trips to Shenandoah when I was young, and grew as I earned my Eagle Scout. I earned my bachelors in Journalism at College Park and decided to pursue early literacy education with an AmeriCorps program in Baltimore City Schools. I combined my interests in the outdoors and education and joined Outward Bound in the Spring of 2022. When I am not working, you can find me playing tabletop, video and card games - specifically Magic the Gathering!
Favorite field meal to cook:
Pasta with tomato sauce, veggies and pepperoni/sausage.
A stand out course memory:
Waking up at 4 am to make it to our destination almost 10 miles away by 11 am. (And we got there early!)
Something you love about your job:
The healthy lifestyle changes that come with working in the outdoors industry.
Advice for a future student:
Every Outward Bound course has moments of challenge. Do not give up, believe in yourself and your crew! (Your instructors believe in you too!)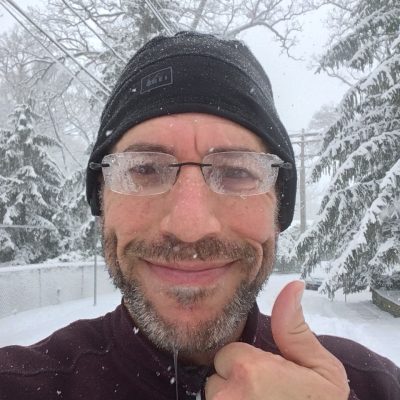 Eric E. Lowenthal
Eric E. Lowenthal
---
Instructor
A little about me:
You can call me Eric, EEL, Dr. Lowenthal, or by my superhero name, Engineer Man. After 20 years working in research and development as an engineer, I decided to try something new at Outward Bound. I hail from the land of many waters, the great state of Michigan, where I spent countless hours, camping, canoeing and fishing. I have been living in the Baltimore area for 24 years. When I am not working with students at Outward Bound, you might find me on my bicycle, climbing the hills of Baltimore County. I hope to see you out on the trail!
Favorite field meal to cook:
Coconut curry with rice and lentils: so tasty
A stand out course memory:
The look of pride on the faces of our first DC crew at the end of their longest hike still glows like a lightening bug in my mind.
Something you love about your job:
I enjoying sharing my love of wild places, especially with students who have never been camping.
Advice for a future student:
Come to Outward Bound with an open mind and an open heart. Push yourself beyond your comfort zone, physically and emotionally, and you will accomplish much more than your expectations.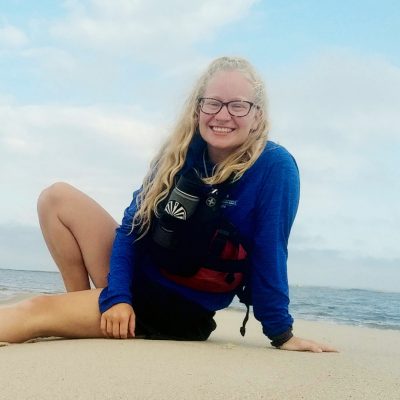 Bex Lyons
Bex Lyons
---
Instructor
A little about me:
My name is Bex and I'm a Field Instructor here at Chesapeake Bay Outward Bound School. After being raised in the Mid-Atlantic humidity I was able to move throughout the country and gain stellar technical and interpersonal skills with several different non-profits. These days, when I am not in the field with students I am in the field with my friends, family, or seeking solitude in nature. I aim to care for and use our green spaces for challenge and healing. You can also find me tending to my parent's garden in Dundalk, just east of the city. Like those perennials, I aim to adapt and grow with the seasons around me.
Favorite field meal to cook:
Chili-Mac
A stand out course memory:
Taking down and passing around 100 bottles of milk from the wall. The dedication!! The triumph!
Something you love about your job:
The view.
Advice for a future student:
Your willingness and ability are enough.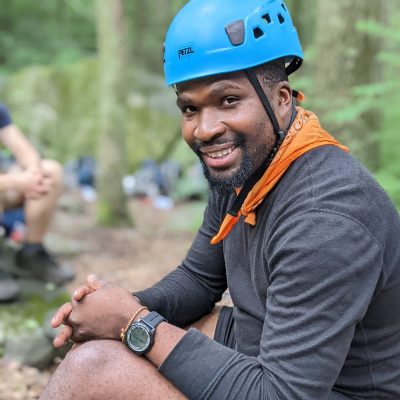 Aphiwe Mndini
Aphiwe Mndini
---
Instructor
A little about me:
Hey friends, my name is Aphiwe from Ngqoko Village in South Africa. I started my Outward Bound journey as an apprentice for Outward Bound South Africa in 2017 and that is how my passion with working with youth started. I came here at CBOBS to upgrade my skills as well as to pass on my outdoor knowledge to others who might learn from me. My hobbies are Deep House music as well as making music mixtapes on my free time.
Favorite field meal to cook:
Jambalaya
A stand out course memory:
During my CBOBS staff expedition it started to snow on the first day of the course and that was such an awesome moment for me because I have never been in snow before. It was cool experience.
Something you love about your job:
I have the most amazing colleagues ever. I felt so welcomed from the first day I set on my foot on the CBOBS campus.
Advice for a future student:
Your comfort zone might suffocate you.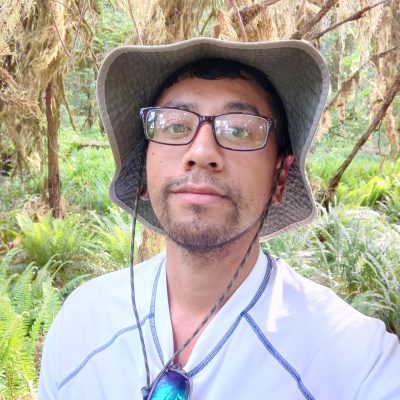 Rothana "Ro" Oun
Rothana "Ro" Oun
---
Instructor
A little about me:
Hey, I'm Ro ☺️. From Atlanta. Southern Fried Smothered and Buttered with the heat of the sun and Cambodian jungle running through these veins. I remember wanting to be a boy scout as a kid but that wasn't an accessible reality. The outdoors as an industry has not been inviting to people like me. But at the tender age of 33, I finally felt empowered and took a chance to reconnect with nature. I remembered that I liked being outside, so I quit my job and went to summer camp for the first time ever! Where I taught and learned from kids who looked like me and the communities I grew up in. And I fell in love. It was a calling and I've been following it ever since. I also like to draw, cook, read books (which of course includes comics), am currently in school studying herbal medicine, and also a certified massage therapist (soon-to-be licensed). I'm going to learn how to hunt and grow my own food too. You're looking at a future mentee with Hunters of Color! And a new WWOOFer going outta the country for the first time ever! Did you know...Central America is in the shape of a seahorse? Me neither!
Favorite field meal to cook:
Quinoa Stew. Straight up. But those pizzadillas be poppin too. I like mine's crunchy, golden brown, and when you make that perfect flip. Mmm!
A stand out course memory:
1 of 2. My first time ever rock-climbing was with Chesapeake Bay Outward Bound School. It was during my apprenticeship as a "student" on staff travel. As soon as they said, "Climb On!" the sounds around me disappeared as I went up. It was only me and the rock. And it felt so natural. My instructor was surprised to find out I'd never climbed before. I remember the distinct feeling of having my feet back on the ground. But it was up there on the rock when I realized: I was born for this. 2 of 2. As an instructor with my first batch of students, an all girls group, it was windy, cold, and rained. The first day was miserable. Me and my students were like whyyyyy lol. We stuck it out though. The sun eventually came out. Clear skies. And on the last night we had s'mores around the campfire. Cow-gurl'd it under the stars. And I thought to myself, it really is the simple things that matter.
Something you love about your job:
That look on a student's face--happy tears--when they realize that their possibilities are endless. Also, just being outside, making healthy connections with ourselves, each other, and the land.
Advice for a future student:
Letting go is hard. All the pain, all the fears and doubts and things in this world that tell us we're not enough. Well, you're enough. You belong out here too. Because the outdoors are for everyone. When you reach that understanding. When you find the strength and courage, to grab on to something new. That right there is something beautiful and precious. Worth protecting, worth nurturing...watta dem seeds. Help them grow.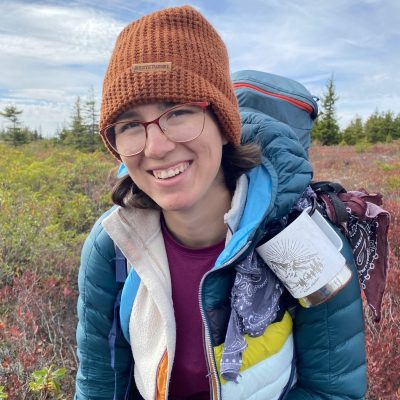 Payten Rogers
Payten Rogers
---
Instructor
A little about me:
Hi! My name is Payten and I am originally from Northern Colorado. I grew up going on camping/ backpacking trips and doing everything I could to get more time in the outdoors. I have spent the past several years backpacking and traveling around the globe and am happy to have landed in Baltimore and found purpose in sharing that passion with my fellow humans. When I am not working you can find me reading, playing video games, watching Lord of the Rings on a constant loop, or hiking with my pup.
Favorite field meal to cook:
Stir Fry, with my Special Sauce
A stand out course memory:
When my crew decided to hike several extra miles one night after an already very long day, just so they could camp next to the ridge and see the sunrise the next morning. Their dedication to beauty is what makes the job great.
Something you love about your job:
All the wonderful people we meet, and the shared experiences we have together.
Advice for a future student:
Be willing to experience the adventure that awaits you, in whatever way it comes to you. It will probably be different than you expect it to be, and that's what makes it great.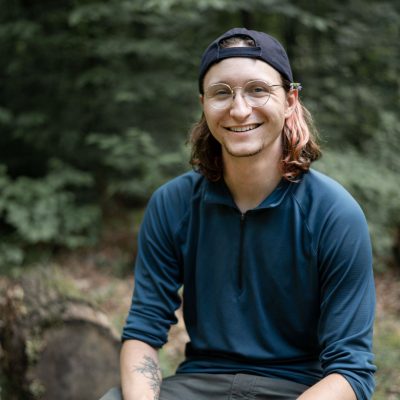 Jimmy Stewart
Jimmy Stewart
---
Instructor
A little about me:
Hey, y'all! I'm Jimmy (he/him) and I'm super excited to get to know you! I was born in Silver Spring, Maryland but I've spent most of my life in Texas. Sun-scorched forests, ancient caves, and creepy crawlies are my bread and butter. I've been everywhere from Rome to Bangkok to Ho Chi Minh City and a bunch of places in between. One of my life goals is to find the perfect banh mi sandwich. When I'm not working I spend a lot of time going on walks, reading fantasy/sci fi novels, listening to rock n roll, and running games of Dungeons & Dragons for my friends! Can't wait to get out there and explore with you!
Favorite field meal to cook:
Veggie Stir Fry with Peanut Butter!
A stand out course memory:
Paddling across the Nanticoke while three different storm cells clashed in the distance like Zeus and Poseidon were duking it out
Something you love about your job:
Being out in the world always gives me an opportunity to come back to the present moment, enjoy the large and small beauties of nature, and help others find the best versions of themselves! When you're in the woods, truth and introspection are never in short supply.
Advice for a future student:
Lean into the challenge! There may be moments on course that push you or require you to dig deep. Always remember that you'll be surrounded by caring, supportive people who are there to help you grow, make mistakes, and recharge your batteries. What you put in is what you'll get out!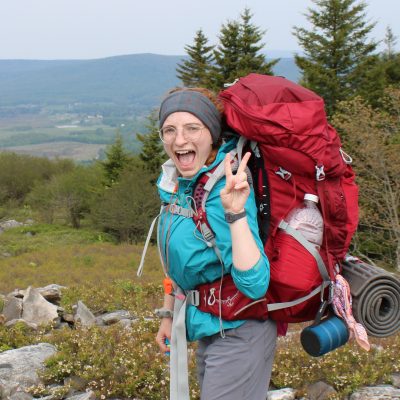 Chloe Straub
Chloe Straub
---
Instructor
A little about me:
My name is Chloe, but I will also accept Chlo, Chlo-Chlo, Cleo, or any other (kind) name that my students choose for me. I grew up originally in Mid-Michigan, but have also lived in Southern California, and have now lived in Maryland for a few years. I graduated from Central Michigan University with a Bachelor's Degree in Outdoor Recreation. I had never even been backpacking, canoeing, rock climbing, or backcountry camping until my first year of college! Outside of OB, I am a yogi, watercolor artist, absolutely non-professional dancer, and tea enthusiast. Most days out of the field, you can find me cuddling my dog, Ninja or working on my small art business.
Favorite field meal to cook:
Cous Cous Breakfast (you've just got to trust me on this one)
A stand out course memory:
Sinking into the Dolly Sods mud up to our knees after the rain! It sounds like a sticky situation to be in, but it made us all crack up every time. We had to dig for our boots a couple of times, and we had a great time doing it. We ended up naming our crew "MudVille."
Something you love about your job:
No one day is ever the same! There's always a new adventure to experience and new people to make memories with.
Advice for a future student:
Come exactly as you are and let us follow suit- everyone has a place on our team.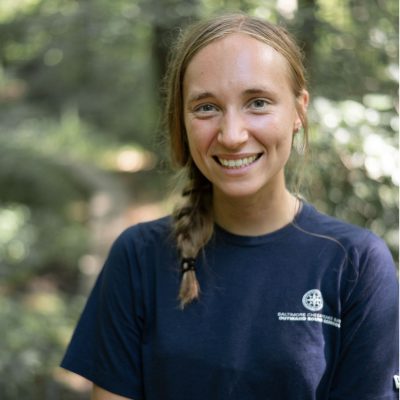 Rachel Will
Rachel Will
---
Instructor
A little about me:
My name is Rachel and I am originally from Minnesota. I moved to Maryland last year and I love being in the Appalachian mountains, paddling east coast rivers, and relaxing by the ocean. Before joining Outward Bound, I served in AmeriCorps NCCC in the pacific region and spent a year working with various non-profits and exploring out west. I went to college in snowy northern Minnesota for Elementary Education and Spanish. In my free time you could find me going on a walk in Leakin Park, biking on the C&O canal, cooking a new meal, and drinking many cups of tea.
Favorite field meal to cook:
French Toast Bagel
A stand out course memory:
After a day of rock climbing at Annapolis Rock, having our last evening meeting while watching the sunset from the top of the climb.
Something you love about your job:
I love spending so much time outside along with meeting new students every course!
Advice for a future student:
You are capable of more than you know.
Jake Wills
Jake Wills
---
Instructor
A little about me:
What's up, my name is Jake and I'm a Marylander through and through. I was born outside Baltimore, graduated from the University of Maryland, and now work at the Chesapeake Bay Outward Bound School. I love to climb rocks, play the guitar, shoot video, and ride my snowboard.
Favorite field meal to cook:
Stir Fry
A stand out course memory:
Sitting on a beach, watching the sun set over the Chesapeake Bay.
Something you love about your job:
All the new things I learn from my students and co-instructors.
Advice for a future student:
Jump in with everything you have. Your instructors and crew mates are there to catch you.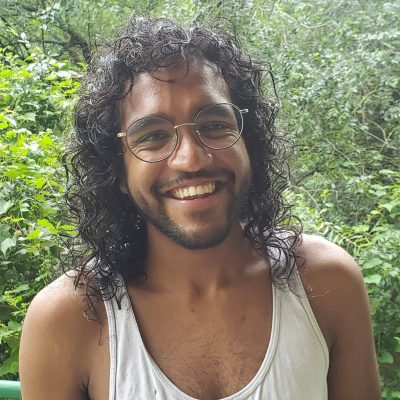 Yasith Yasanayake
Yasith Yasanayake
---
Instructor
A little about me:
Hey my name's Yasith. I was born and raised in Phoenix, AZ by my parents who immigrated from the South Asian island country of Sri Lanka. I received my bachelors degree at Arizona State University, after which I moved into the non-profit world through a year of service with AmeriCorps NCCC based in Vinton, Iowa where I found a love for facilitation, experiential learning, and service. Outside of my work I'm a big fan of rock climbing, jamming on my guitar with friends, playing board games and TTRPGs, and cooking meals big and small!
Favorite field meal to cook:
Coconut Curry (with extra butter)
A stand out course memory:
While we backpacked in the Dolly Sods, one of our crew members requested to find a spot to look at the stars before bed. We went out and the sky was cloudy - we thought our luck was spent. Despite that, the crew respected that member's wish to stay a little longer. Sure enough, about 10 minutes later, the clouds parted like a veil being cast to the side! Our eyes adjusted slowly, making it seem as though tens, then hundreds, then thousands of stars revealed themselves point by point as a reward for our patience.
Something you love about your job:
I love getting to know our crew members, learning what they care about, and seeing them overcome challenges they may not have known they were capable of overcoming.
Advice for a future student:
You're gonna be bad at something. That's all good. You don't have to be great immediately. As long as you're moving and working through obstacles, you will become great. Keep moving, and be kind while do you it.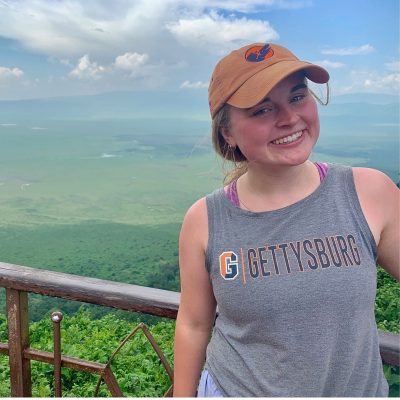 Bailey Ytterdahl
Bailey Ytterdahl
---
Instructor
A little about me:
Hi everyone, my name is Bailey! I recently started my Outward Bound journey as an Apprentice in August of 2022. Last May, I graduated from Gettysburg College in Pennsylvania where I studied Environmental Studies and Spanish. From when I was little, I have always had a passion for the outdoors! Throughout College, I worked as an Outdoor Facilitator for the Garthwait Leadership Center and a Trip Leader for a Summer Camp up in Maine, that I have been going to since I was 10 years old. I love traveling and recently went to Tanzania where I summited Mount Kilimanjaro!! In my free time, I enjoy running, walking the trails at Leakin Park, cooking/ baking as well as exploring new places in the city with my friends!
Favorite field meal to cook:
Pita Pizzas
A stand out course memory:
Making it to the decorated High Rock and overlooking the beautiful fall-colored trees while cooking some yummy quesadillas!
Something you love about your job:
I love meeting new students, reconnecting with nature and sharing my passions for the outdoors with others.
Advice for a future student:
Come into Outward Bound experiences with an open mind and step out of your comfort zone to attempt new challenges! We are all here to support each other and it's okay to ask for help!
Instructor staff come from a diversity of backgrounds and experiences prior to Outward Bound. Hear some of their first hand reflections on personal growth and challenge, building community, and facilitating the student experience.
From the Instructor Lens: How I Learned to Embrace Challenge Working for Outward Bound
Maria reflects back on her first training expedition after reading a letter she wrote to her future-self. See the advice Maria highlights from her time backpacking and how it it can be a lesson for us all.
Doing the Impossible
Instructors are highly invested in student growth and work to facilitate an experience that fosters life long learning. Watch Kevin share insight on the most rewarding aspects of working as an Outward Bound instructor.
Kinder, Stronger, Better: Challenge through Exposure
"I could not do my job nearly as well as I do now had I not been willing to learn from my training experience. I used to think that what I needed to be a successful instructor was the ability to encounter every moment out in the wilderness with ease and confidence, but now I know that it is so much more than that."
Many of our field staff begin their Outward Bound careers through our New Instructor Training. This rigorous 16-week program is offered every spring and summer and prepares participants to become full time field instructors. Instructors come with backgrounds ranging in education, youth development, and outdoor skills, however no experience is necessary. In the 16 weeks, participants will gain experience in outdoor skills and group facilitation through technical trainings, instructor shadowing, program logistic support, and an apprentice expedition.
Find out more about the CBOBS instructor position and all of our other openings through our careers page.