SHIFTING PERCEPTIONS.
The mission of this program is to change perceptions and improve interactions between youth and police in our city. Our vision is to foster sustainable change that addresses the challenges our communities face while providing opportunities for youth and police to build positive relationships.
Since 2008, Chesapeake Bay Outward Bound School has been building a foundation to improve the relationships between police and youth in the city. This commitment was supported by a 2012-2015 study by Johns Hopkins Bloomberg School of Public Health to prove the program's effectiveness. The Johns Hopkins team, funded by the Office of Juvenile Justice and Delinquency Prevention, discovered clear evidence of a  shift in perceptions. Positive attitudes were strengthened and negative attitudes (such as youth believing officers were racist) dropped dramatically after the one-day program. The study also evaluated the program's effect on classroom behaviors for students, and specific life skill development.
The Program Since 2016
After the unrest in April of 2015, Outward Bound worked closely with the Baltimore Police Department to expand the program's reach to serve all active duty officers, school resource officers, police trainees and Command staff.
Since the start of 2016, the PYC has been running nearly every Thursday, serving approximately 45-60 youth and officers who participate in a series of challenges within small groups. Each crew has one officer for every one youth and is instructed by Outward Bound instructors, each of whom receive specially designed training as part of the Police Youth Challenge Curriculum.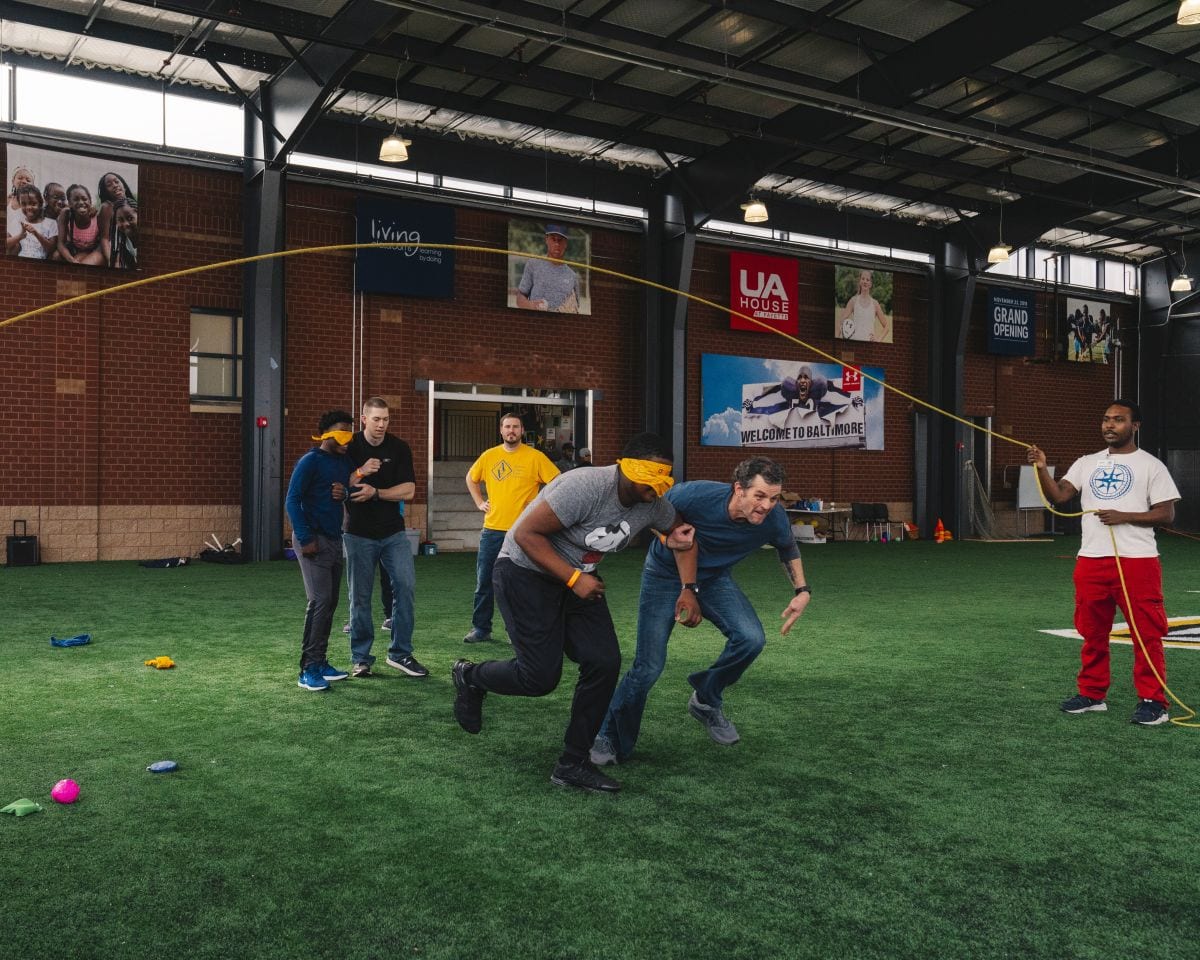 Can Outward Bound Bring Together Cops and Kids in Baltimore?
The wilderness education program aims to help heal Charm City.
Story by Matthew Daddona • Photography by Justin T. Gellerson • Appeared in the December 2019/January 2020 Issue of The National Magazine. 
---
Share Your Story
Have you experienced the PYC as a student, officer or educator? Email us and share.
---
The Governor's Office of Crime Control and Prevention funded this project under subaward number BJAG-2009-9000 (your subaward number). All points of view in this document are those of the author and do not necessarily represent the official position of any State or Federal agency.
This project was funded by Rosedale Federal Savings & Loan Association, proud to be "Your neighbor. Your guide. Your bank."