WHERE DOES OUR TRAIL LEAD?
The Chesapeake Bay Outward Bound School (CBOBS) was founded in 1986 as a Parks and People Foundation program. After operating under the Hurricane Island Outward Bound School and as a part of Outward Bound USA, CBOBS became an independent, charter of Outward Bound USA in January 2012. Since that time, the organization has seen significant success – CBOBS is serving more than four times the number of students and has more than tripled its organizational budget.
CBOBS is uniquely positioned within the adventure/experiential education market in the Baltimore-Washington Metropolitan area. There are 26 "adventure education" providers within a sixty-mile radius of CBOBS. Many provide one-day ropes course experiences, overnight cabin stays, or team recreation; but none provide a true educational experience that seamlessly dovetails with a school's character education effort. CBOBS sits alone as an educational partner that offers progressions of programs backed by research, curricular alignment, and take students from an in-class discussion about communication to practicing it with their teammates on a wilderness expedition.
CBOBS has spent the last five years assembling and growing a 52-person team of full-time educators, administrators, highly skilled outdoor professionals, and 45 thriving school relationships. The team and organization have a growth mindset, and have recently established an office in Washington, DC, to better serve the community there. This plan includes six areas of focus that should yield deeper impact, smoother operations, intelligent decisions, and broader reach.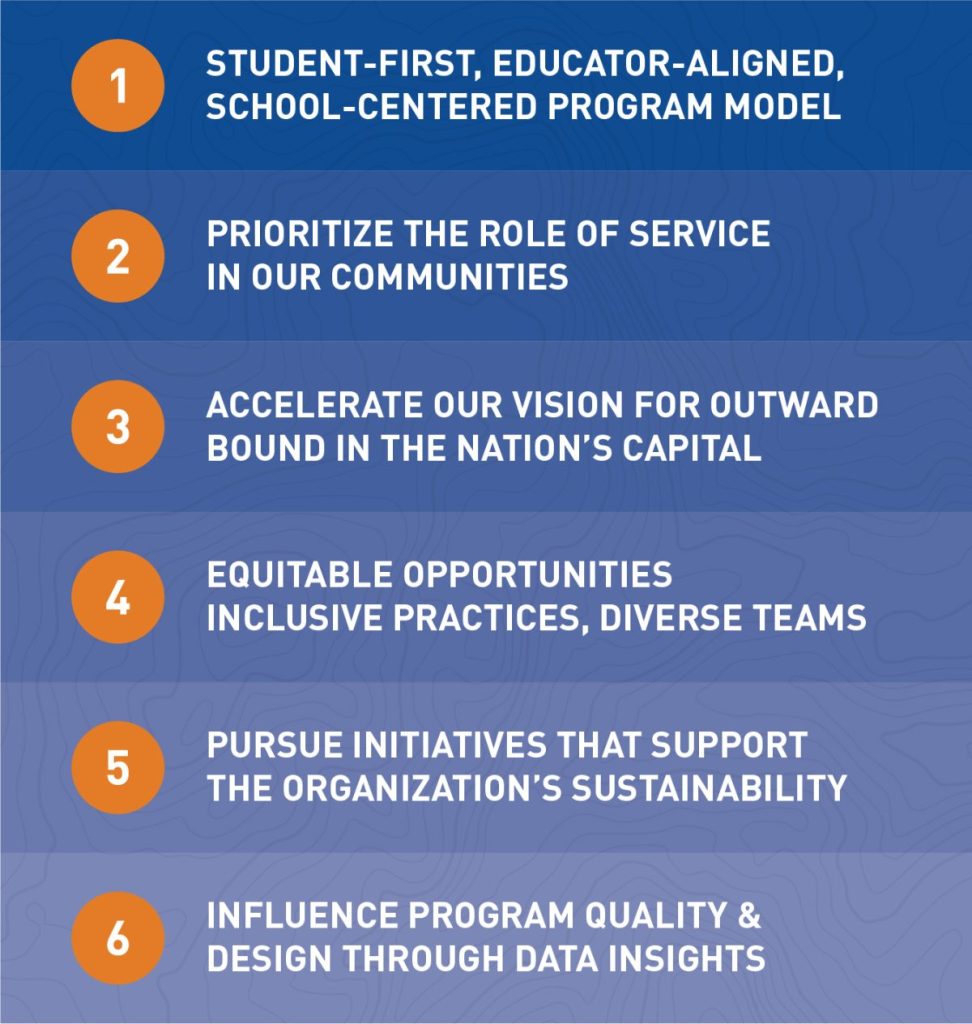 ---