On May 21 2018, Jo Coyle, Marketing & Communications Coordinator of Baltimore Chesapeake Bay Outward Bound School, joined Green Street Academy on their school's five-day four-night expedition to Michaux State Forest. She documented the physical and emotional growth and journey of Crew C—dubbed "The Wolfpack" by their instructors—a group of eleven 15- to 16-year-old young men as they ventured into the wilderness for the first time.
This photojournalistic blog series explores the challenges and discoveries of these adolescents as they encounter both physical and emotional obstacles, and grow through it with help from their instructors, fellow crewmates, and personal insight.
---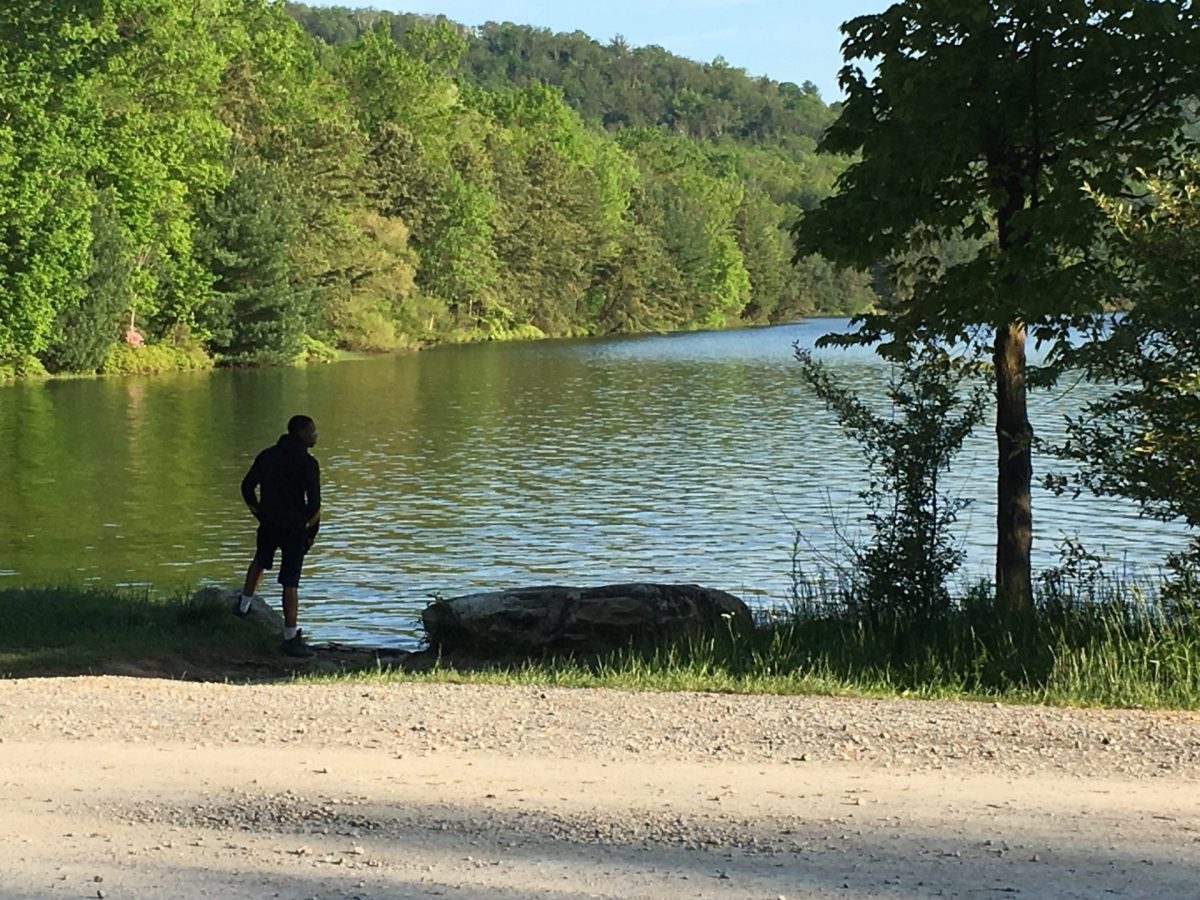 DAY 5
Day 5. The end. What this crew has been waiting for. Hallelujah.
Day 5 is an "easier" day for the crew, as it starts with breakfast, camp breakdown, and a short 1-mile hike to the vans. The reactions of the crew were priceless when those white boxes of glory came into view. Unfortunately for me, all five of my batteries had died by this morning, but I was able to resort to my cell phone for some photos and videos.
When we arrived back at campus, the crew had one last group debrief after they cleaned and returned their loaned gear, where they received certificates with their names for finishing the course. Afterward, all of the crews that went out that week joined in the traditional graduation ceremony we hold, along with a giant chow circle to cap off the week on an awesome note.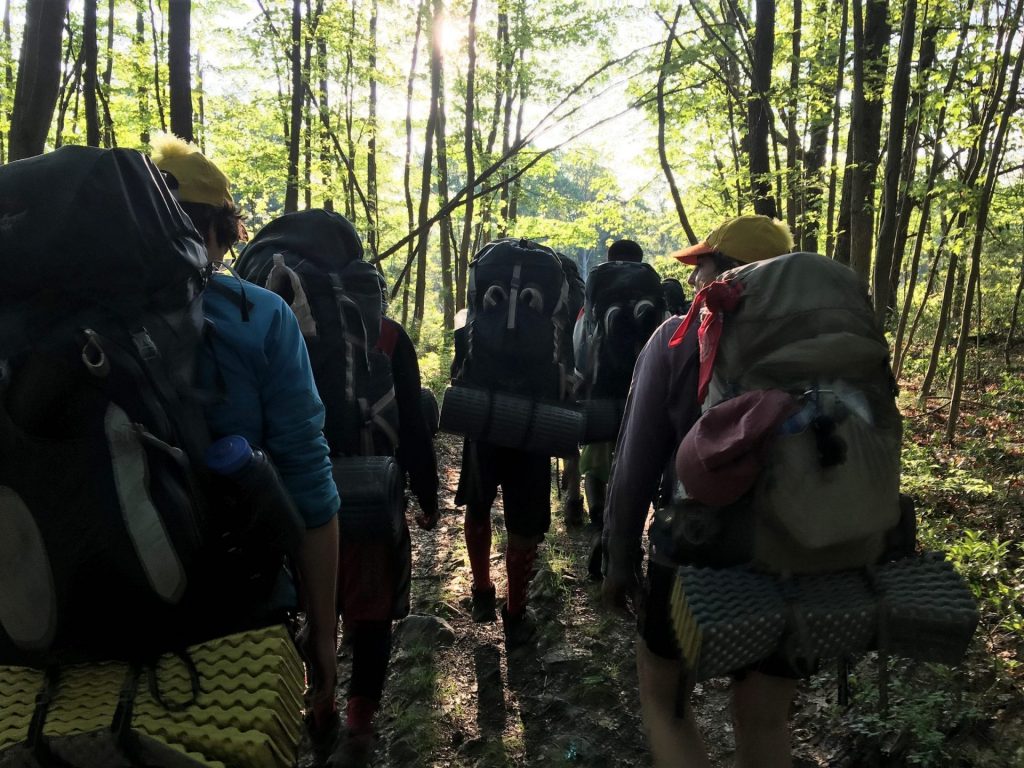 1. One of the final shots of the crew backpacking. A bittersweet moment on a beautiful morning!

2. Video of one of the last stretches home.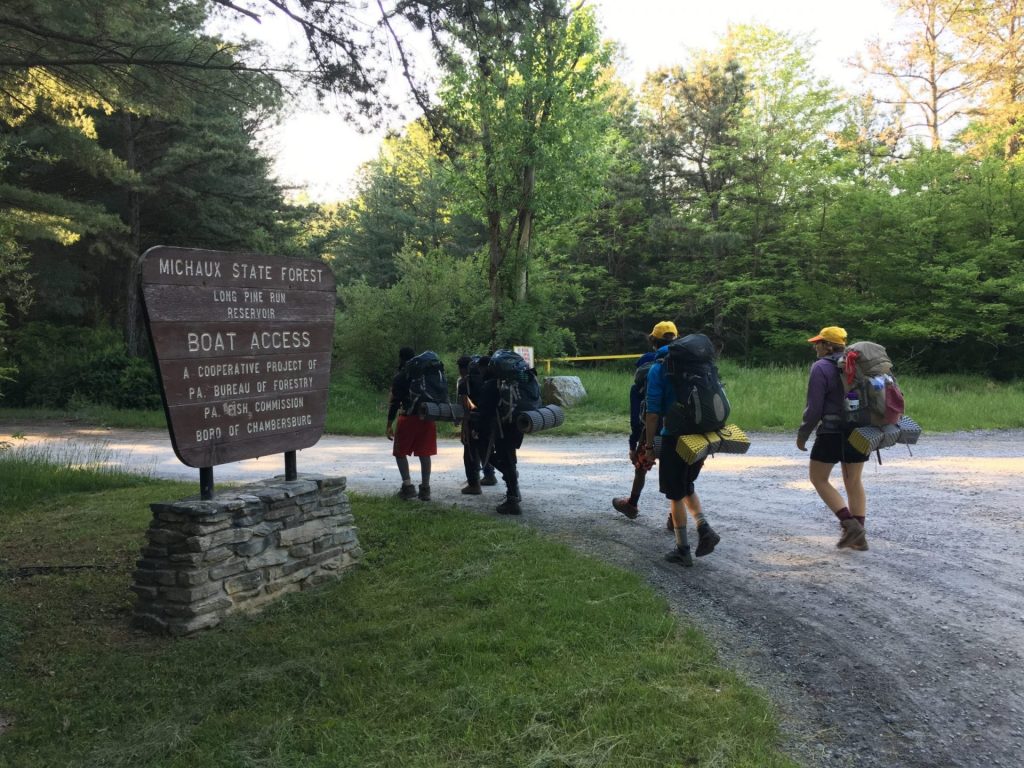 3. The crew reach a road within the wilderness, stepping up their pace when they realize it's the one that will lead them to the vans.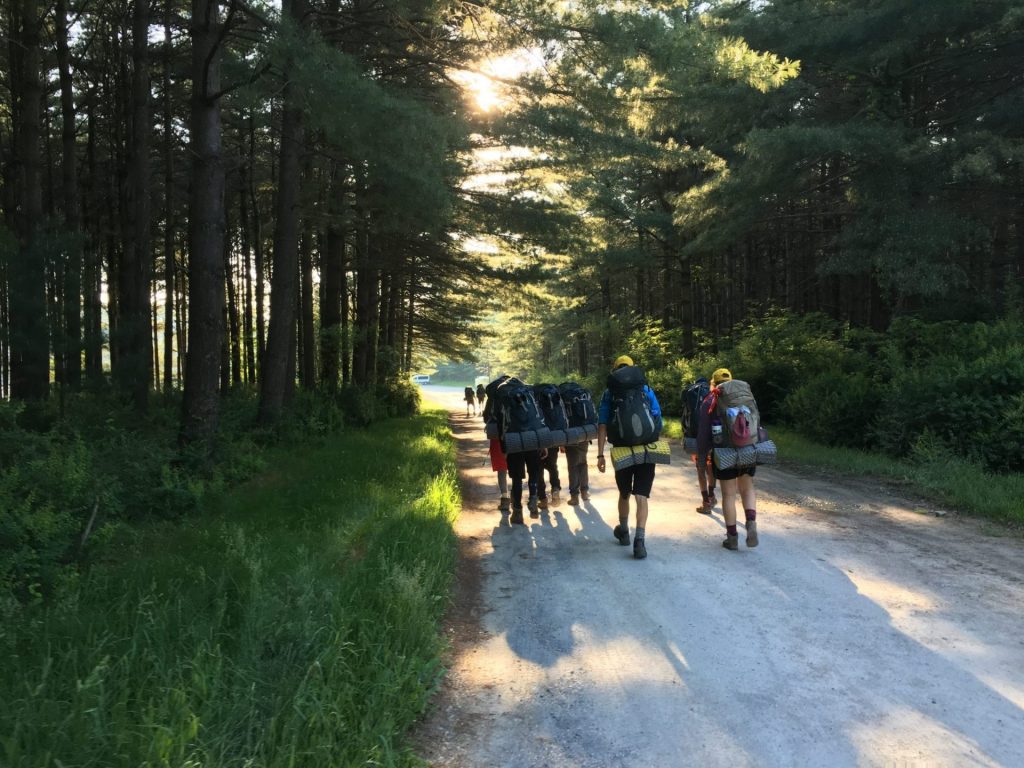 4. Once the vans are in sight, the crew start running. Considering four days beforehand they felt they could barely walk with their backpacks, this is fun for us to observe.

5. Cut off on the YouTube version: "Jo, take out your camera!"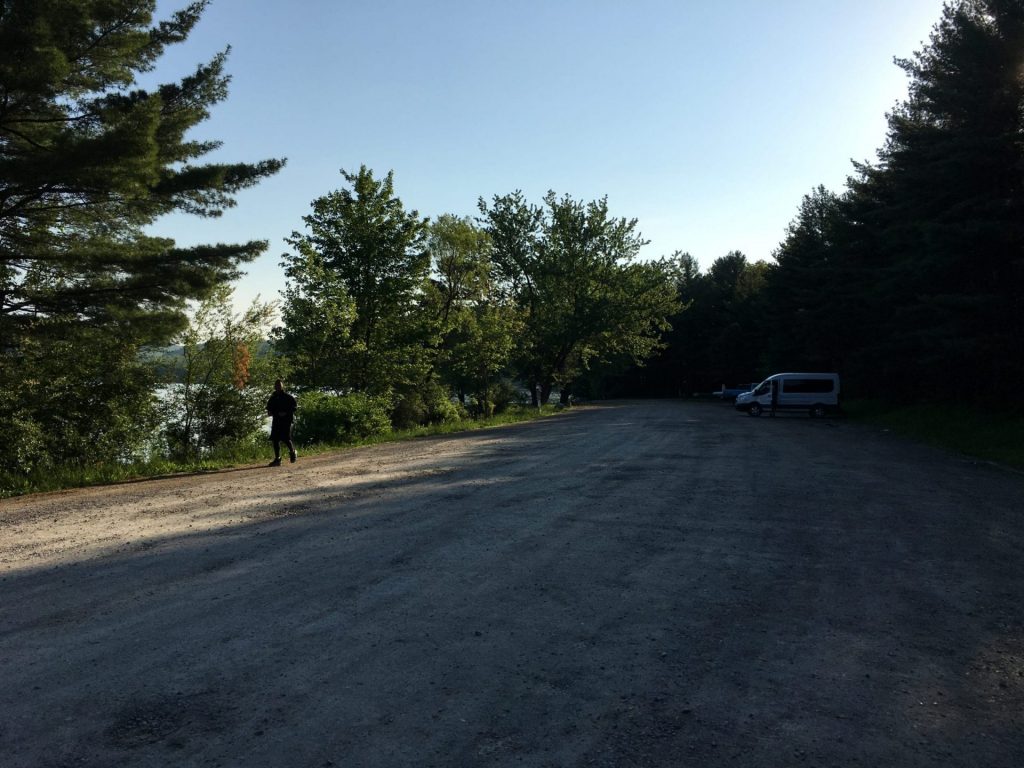 6. A better view of the vans, almost ready to go.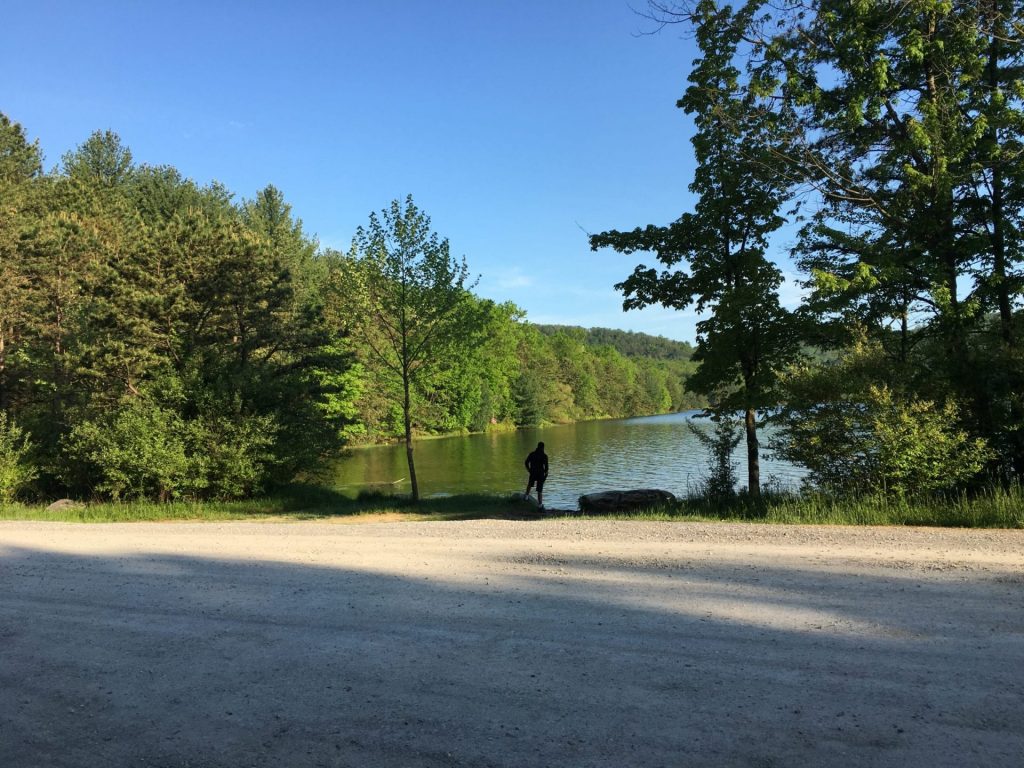 7. One of the crew takes a moment to enjoy the serenity of the water before departure. It is a rare, quiet moment for this wolf in particular, one that brings a smile to my face.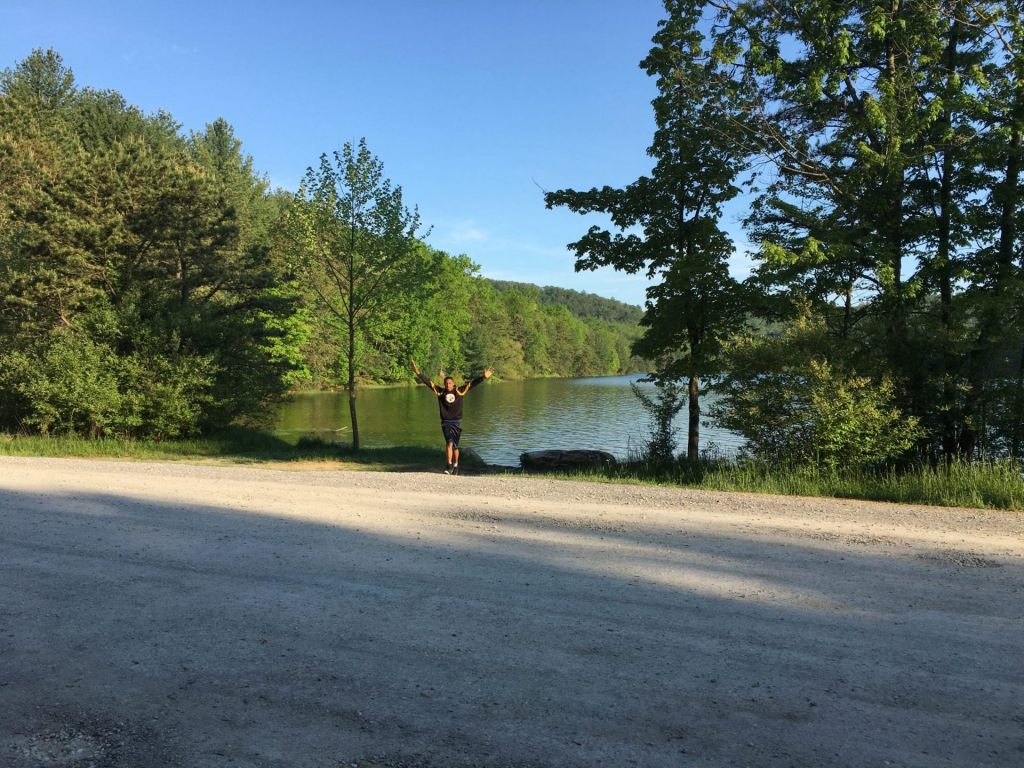 8. And then he raises his arms, triumphant!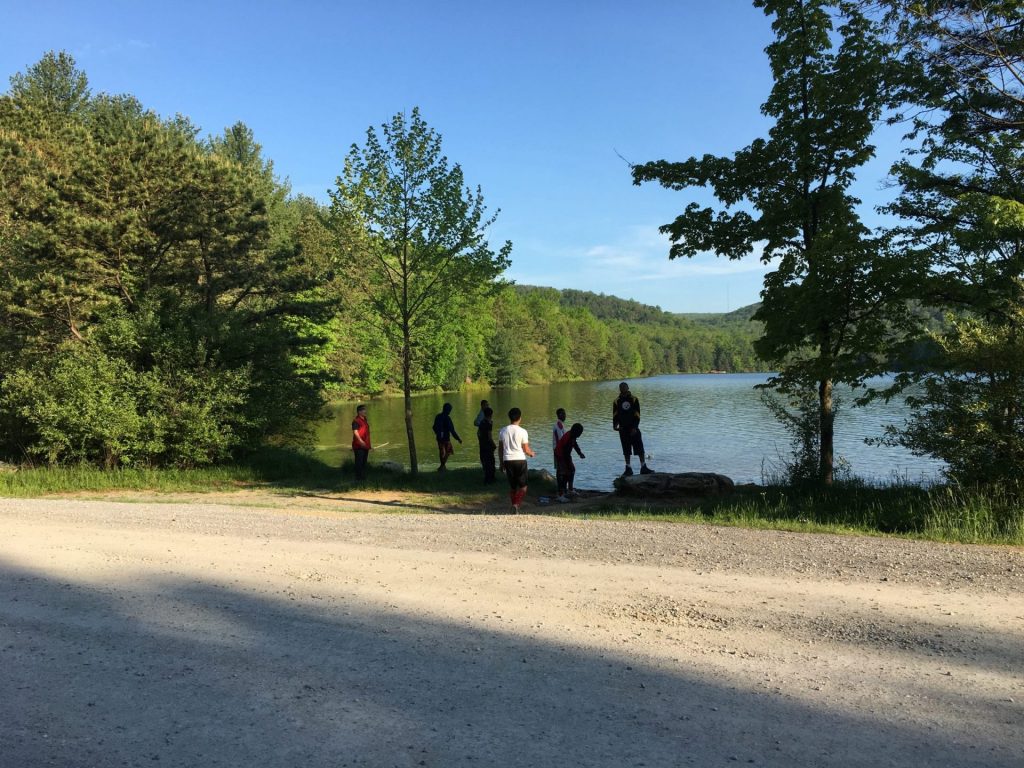 9. The rest of the crew join him at the waterside to skip rocks, passing some time as the vans are prepped and transportation is coordinated.

10. The crew skip rocks, passing time in celebration.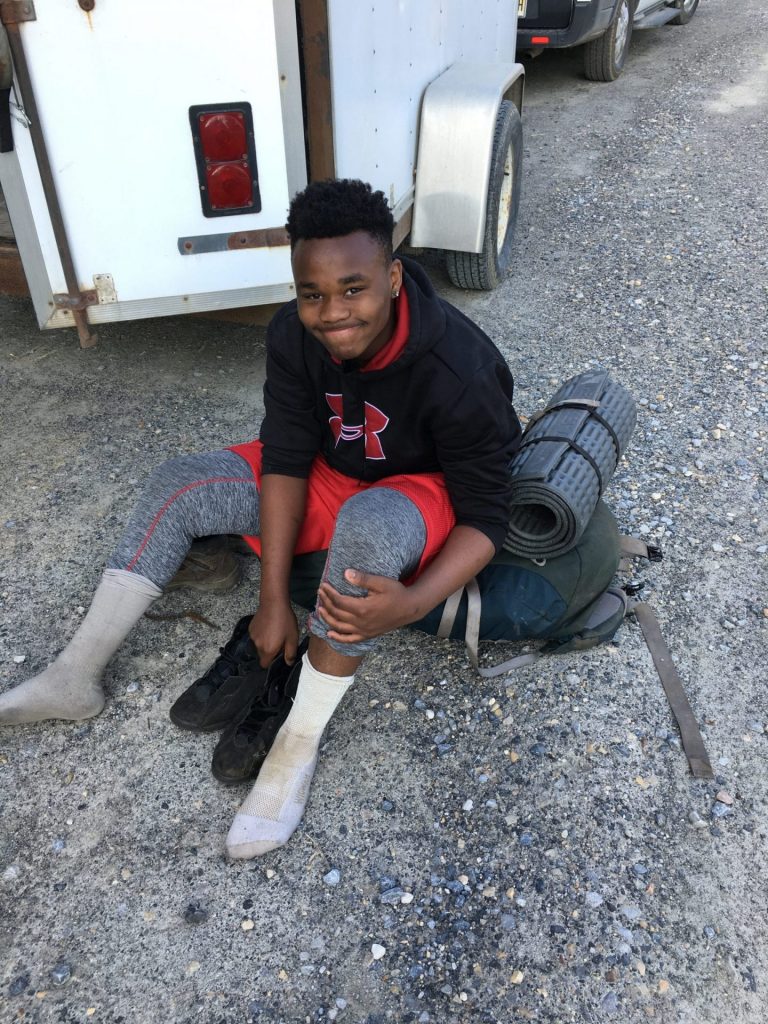 11. An alpha wolf smiles, feeling refreshed and reborn with clean(er) socks for the ride home.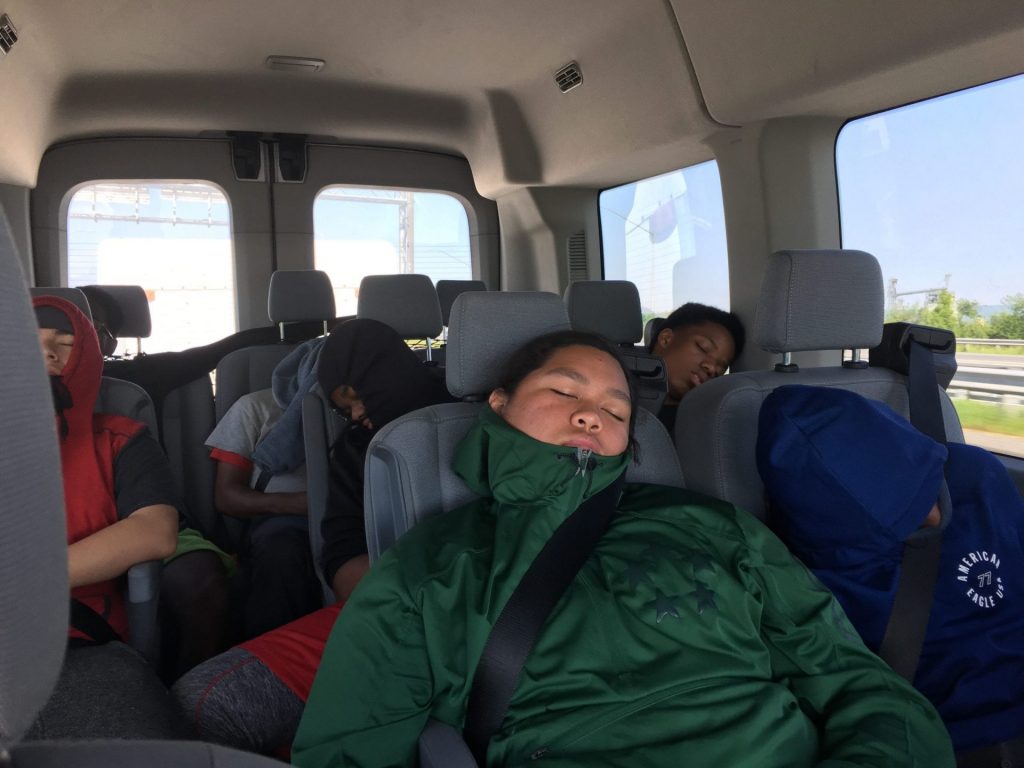 12. Car ride = naptime! The crew (and one of the girls' crew) doze off quickly after a long week.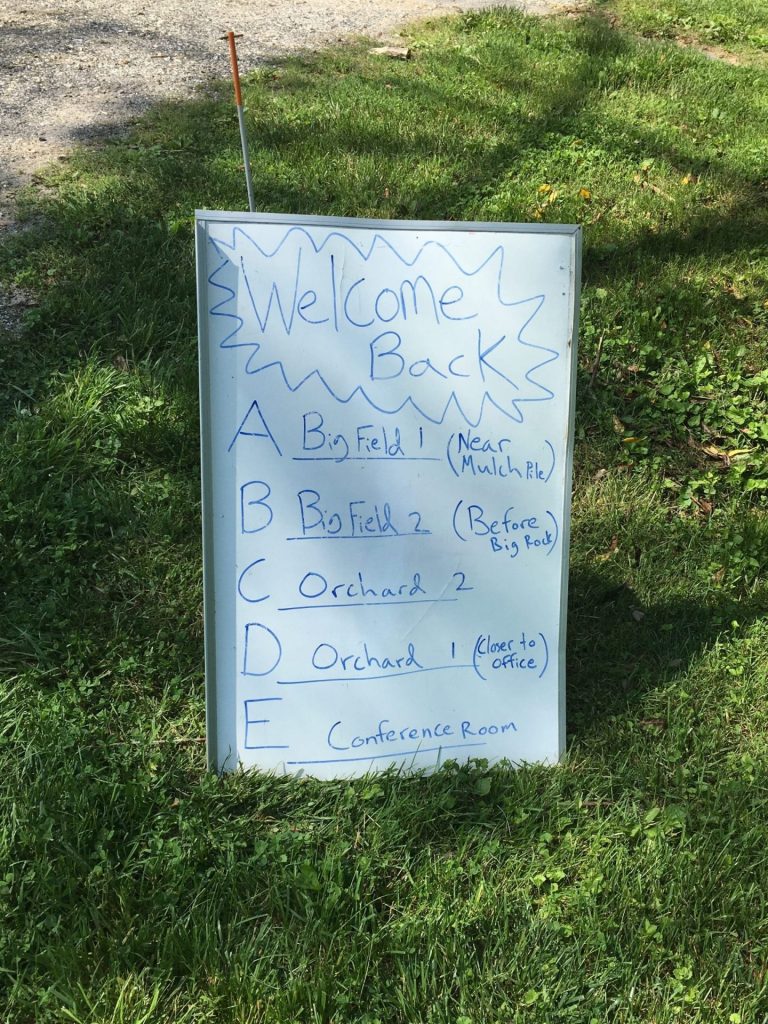 13. A warm welcome home is given to all crews upon their return, before they meet a few last times to return gear, debrief, graduate, and enjoy some well-deserved barbecue.
---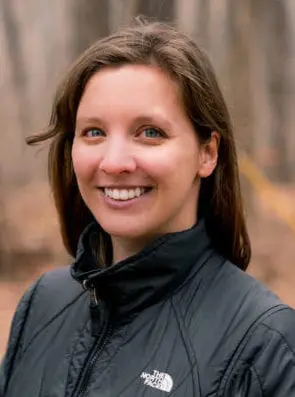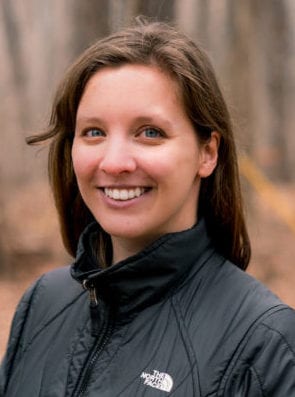 ABOUT JO COYLE
An avid adventurer whose most recent trip was to Patagonia, Jo believes wholeheartedly in the importance, brilliance, and incomparable impact of wilderness experiences on physical, mental, and emotional well-being. Born and raised in the woods of Monkton, Maryland, Jo has served the outdoor community throughout the years, whether leading trips as an Outdoor Adventures Leader for her university, coordinating excursions for adolescents as an Adventure Camp Counselor, or selling gear and clothing at REI to fellow enthusiasts. Jo has enthusiastically taken the opportunity to combine her love of experiential education and +5 years of professional experience in marketing and design by joining the Marketing Department at CBOBS. When not working or downing espresso you can find her hiking, rock climbing, camping, spending quality time with her husband and pit bull on the couch, drawing, printmaking, writing novels, or playing video games.