The Tradition of the Outward Bound Patch
Towards the end of an Outward Bound expedition is a tradition shared across crews. Students are handed their Outward Bound patch to accept it if they choose. A small token to signify the accomplishments and challenges of an expedition, students decide for themselves if they feel like they've earned it. If someone choses to decline the patch, they are asked to reach back out when they feel they've accomplished their goals, big or small back home.
At our fall Alumni Hike & Hang, alumnus Apprentice Instructor, Tyson Sanford-Griffin, came ready to accept his patch, over five years after he declined it at his first training expedition. Talking to Tyson after accepting his patch, he shares why he declined it on his expedition, and what goals brought him to finally accept years later.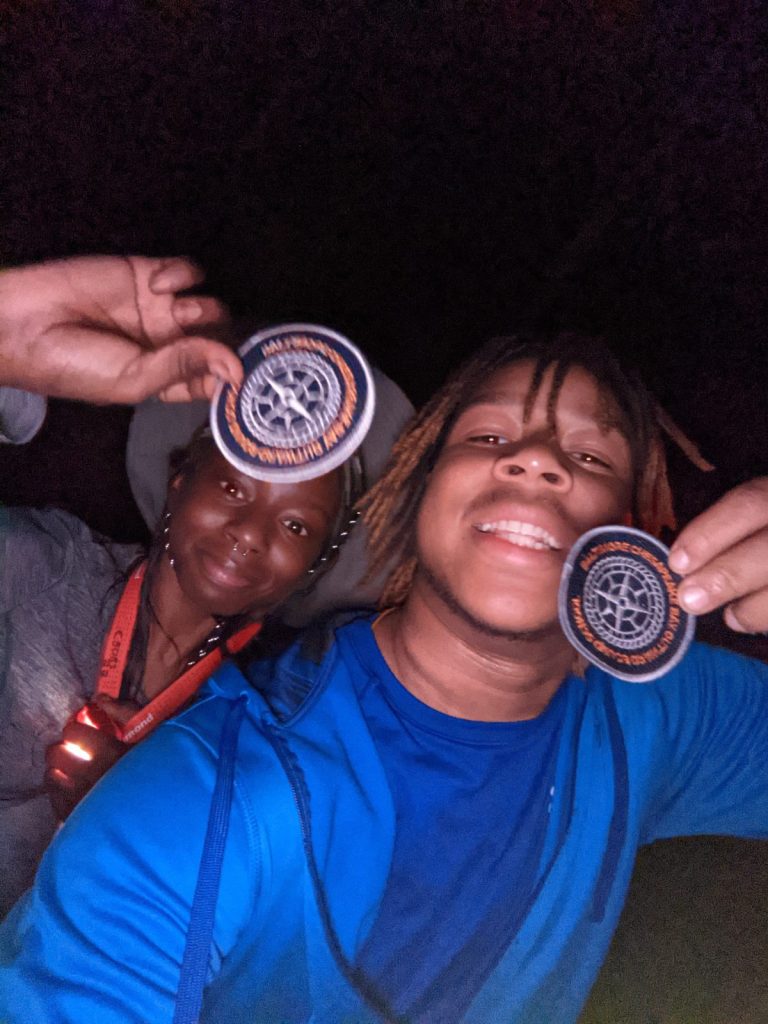 Choosing to decline the patch
My advice to any student who did not accept their patch? Well, don't be too hard on yourself. Learn how to work outside of your comfort zone. Just do it. As for beyond the expedition, take away that one thing about yourself you have yet to conquer, get a good grip of it, and work on it until you feel you're fully comfortable and you can obtain it.
---
My first Outward Bound expedition
My name is Tyson and I was an instructor apprentice back in 2017. I had decided to leave an old job to pursue a different career, see what else was out there. I went to Outward Bound and was immediately interested in the fact that they had these high ropes courses. While clearly fun, it also seemed rooted in being a teammate, communication with others, letting your people know I got your back and know they have mine. To say the least, I was intrigued.
Fast forward to my first Outward Bound expedition. It was a training to understand what we were getting into as new apprentices. Under the guidance of our trainers Emily and Mary (Hey Emily and Mary!), we were traversing the landscape, learning to read maps, cook, kayak with people, and really build the teamwork within our crew.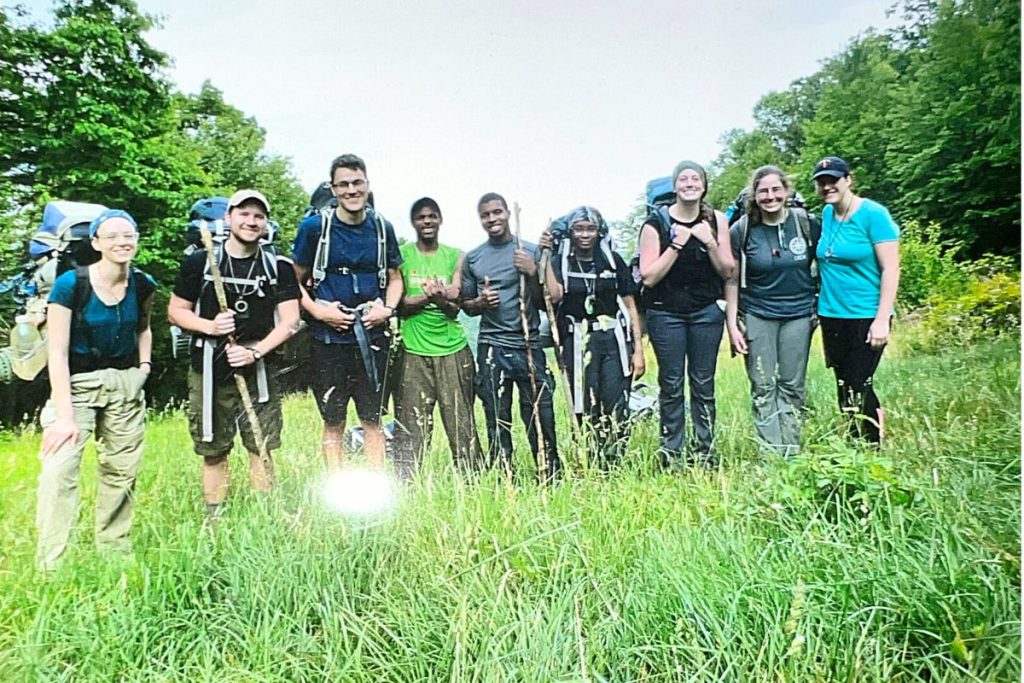 For me, the big thing was leadership. I was only about 19 or 20 at the time and the idea of leading others wasn't really my forte. Up until that point, I didn't want anything to do with it. I pretty much just sat back and watched others do bigger roles while I played support. That way, I could just continue watching my crew and gain confidence by seeing how they did things.
---
A personal journey
During that first expedition, I would get flustered and felt that I was coming up short helping my crew. Instead of just taking a quick breath, I would just bottle things up, which doesn't help, especially as we were trying to work together out there. That's the whole point of the thing; learn about yourself, learn your strengths and weaknesses, ask for help through the challenges. I definitely could have talked more to people, especially when I kept getting bit by mosquitoes or didn't have a change of shoes the entire trip.
At the end of that course, Mary and Emily had handed me my patch, asking if I choose to accept it. But the whole time I was holding it, I didn't feel fully confident in having it. In my eyes, it felt like I had cheated my way to earn the patch without the redeeming qualities of actually deserving it.
---
Knowing when your ready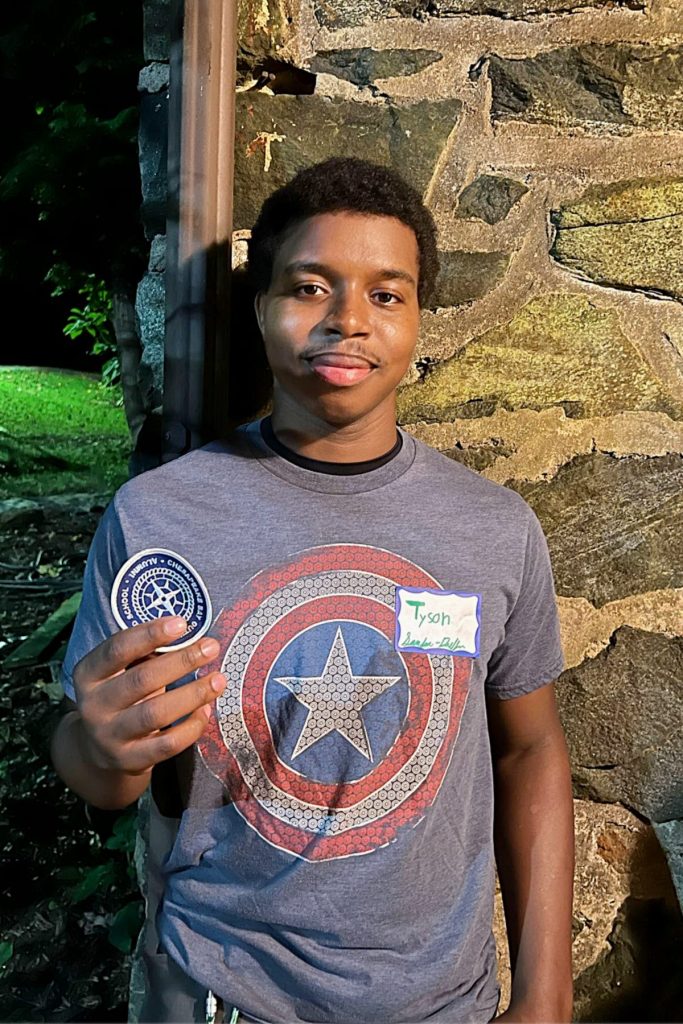 To now finally accept my patch, and from Mary none the less, was a full circle moment. Over five years later, I know I've grown as person. It was a redeeming moment of what I was trying to conquer all that time ago. Ask for help. That's what leaders do. Because sometimes they don't know what they're doing and someone else in the group may know. And that's okay. Take the opportunity to learn from that expertise, go with the flow.
It's a promise to myself, but to my trainers as well. I feel like I owe it to Mary and Emily who were the instructors who taught us how to be better leaders. I want to shout out all my apprentice crewmates as well.
Since I left Outward Bound, I started up in Potomac Job Corps. I decided to take up the electrical trade. So, as of today, I'm now an electrical apprentice of two years. In two more years, I'll be a journeyman.
When I think about what I've taken from my experiences so far, it's all about just communicating with other people. Share what I am going through, how I'm feeling, what I'm dealing with, what questions I have. I'm more open about what I don't know and seek guidance. That's being a leader.
---
Haven't accepted your patch and finally feeing ready? Congratulations, we've got it waiting for you. Reach out and let us know.