This September kicked off a new program and partnership partnering with the 2LT Richard W. Collins III Foundation, and Under Armour. Over three years, ROTC cadets of Bowie State University and University of Maryland, College Park will come together through Outward Bound one-day teambuilding and 7-day wilderness expeditions. The goal? Support emerging leaders in ROTC while creating spaces for their deeper understanding and appreciation of each other's diverse backgrounds.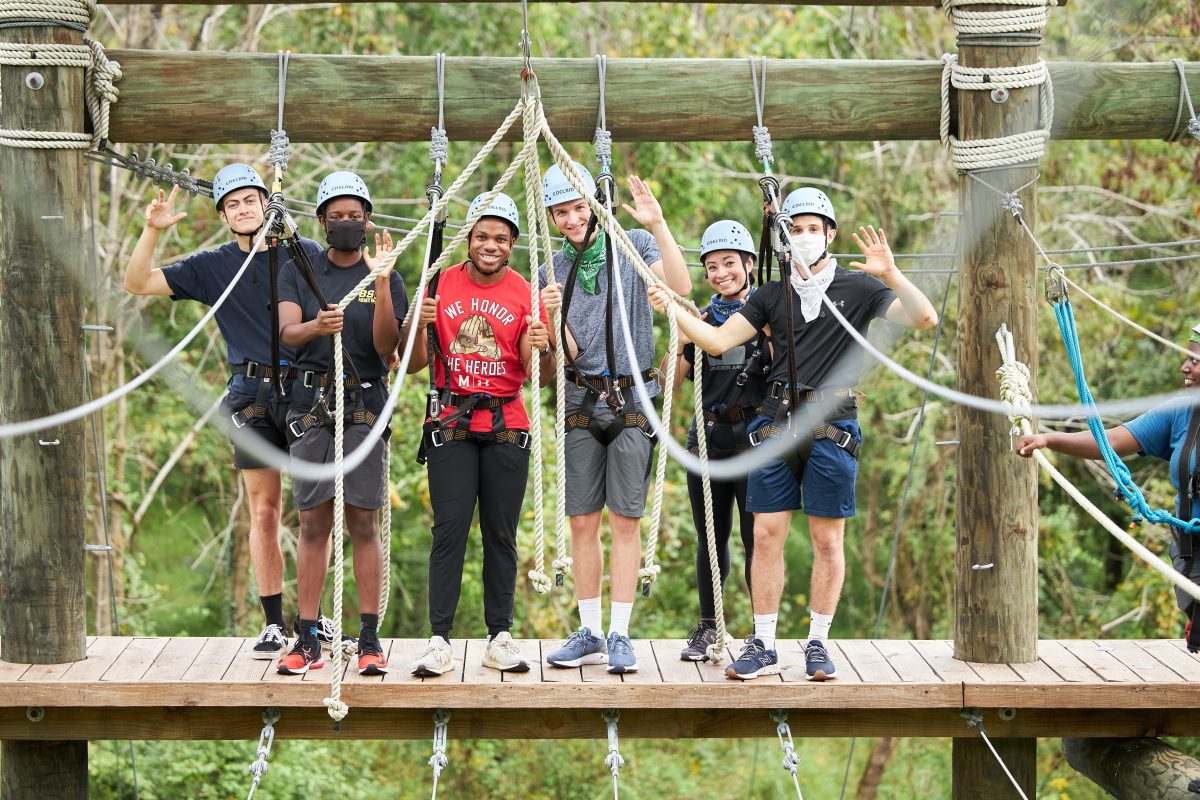 The Foundation's Beginnings
The 2LT Richard W. Collins III Foundation was founded by Rick and Dawn Collins. Their son Richard, a Black ROTC cadet and student at Bowie State University, was stabbed and killed by a White student at University of Maryland, College Park just three days prior to his graduation and commission in the Army as a 2nd Lieutenant.
The Foundation was established with two purposes in mind: combat the intolerance and racism that took Collin's life and ensure the success of young people of color through scholarship and mentoring.
The Foundation has pushed ahead to create some impactful changes. Not only were they able to help pass state legislation pass which toughens the state's response to hate crimes, but they also were successful in creating legislation to appropriate $1 million in annual funds for a scholarship program for ROTC cadets at Maryland's Historically Black Colleges and Universities (HBCUs).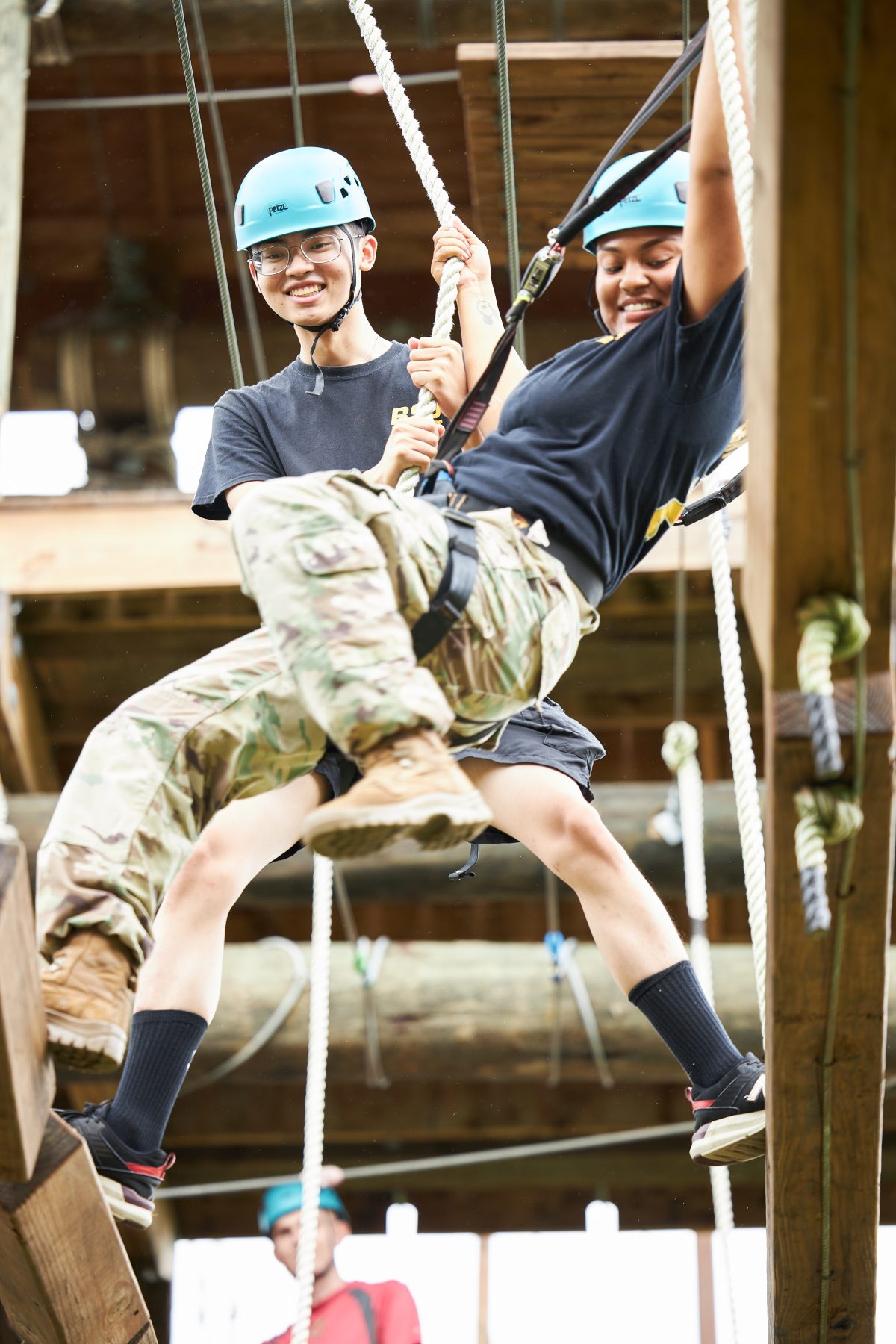 Building on the Mission
The Building Bridges program, in partnership with Outward Bound and Under Armour, builds upon the Foundation's work by creating space where cadets from diverse backgrounds can celebrate their differences and create a deeper understanding of each other through challenges and common experiences. In bringing together cadets from Bowie State University, a Historically Black College and University, and University of Maryland College Park, a Predominantly White Institution, the mission of the 2LT Richard W. Collins III Foundation continues. The goal is to see over 200 cadets through the program over the next 3 years.
Starting as an idea earlier this year, the Collins Foundation and CBOBS were able to bring the concept to life with the program kicking off in September 2021. This past month, 20 ROTC cadets came from each school for a full day of high ropes and team building. The cadets were shuffled together in smaller groups where got to know each other and came together to work through the day's initiatives.
Teambuilding Together
"Starting off, we used activities that created a space for connection building to help build group cohesion. The students were invested. It showed in their focus and engagement level. Both ROTC groups found various moments within their smaller groups to connect and build some new relationships."
-Khai Overton, Program Facilitator.
Utilizing the aerial teams course to round out the day, cadets traversed the 40 foot high ropes as a team. It requires students to work as a unit and seek to listen to accomplish their shared goals. As a kickoff day to the school year ahead, this day laid the foundation. Its building trust and community across ROTC programs. A group of these Bowie State University and University of Maryland, College Park cadets will return to Outward Bound this spring for a wilderness expedition. We can't wait to see you in the spring!
All photos by Brian O'Doherty Photography