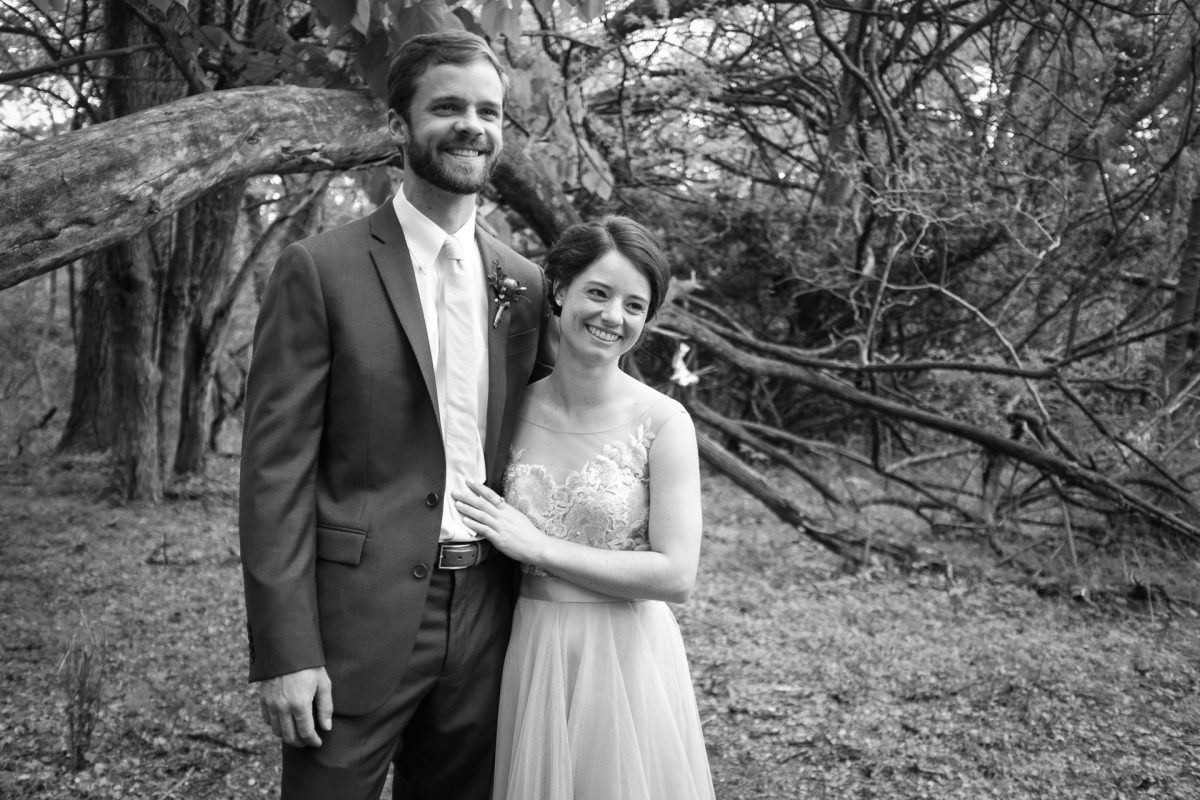 CBOBS Associate Program Director Chris Washburn and his wife, Liana. Photo Credit: John Waire (www.thewairehouse.com).
CHRIS & LIANA
Outward Bound is known for providing transformative experiences that can be life-changing—especially when they bring together those who share the same interests, values, and passions. In the spirit of Valentine's Day, read Chris' account below of how he met his wife, Liana, and how Outward Bound—and cookies—brought them together.
---
In March of 2009 I returned to CBOBS after a winter with Outward Bound in Florida and Alabama.  I ran up the Orianda stairs, excited to see my friends and share some stories and find out what smelled so good.  My nose led me to the library, where a large plate of cookies was on the table, and Liana, who baked them, sat on the window ledge by the bookcase.
I have a recurring dream where I'm in a familiar place, like my house, and I discover a little door that had somehow escaped my notice. Going through the door is so exciting because it opens into...a huge swimming pool! a waterfall fern gully!! outer space!!!
Meeting Liana felt like that dream. I thought I was retracing a familiar path when I ran up those Orianda stairs. Instead, Liana showed me so much I never noticed, and the way forward became new and knowable.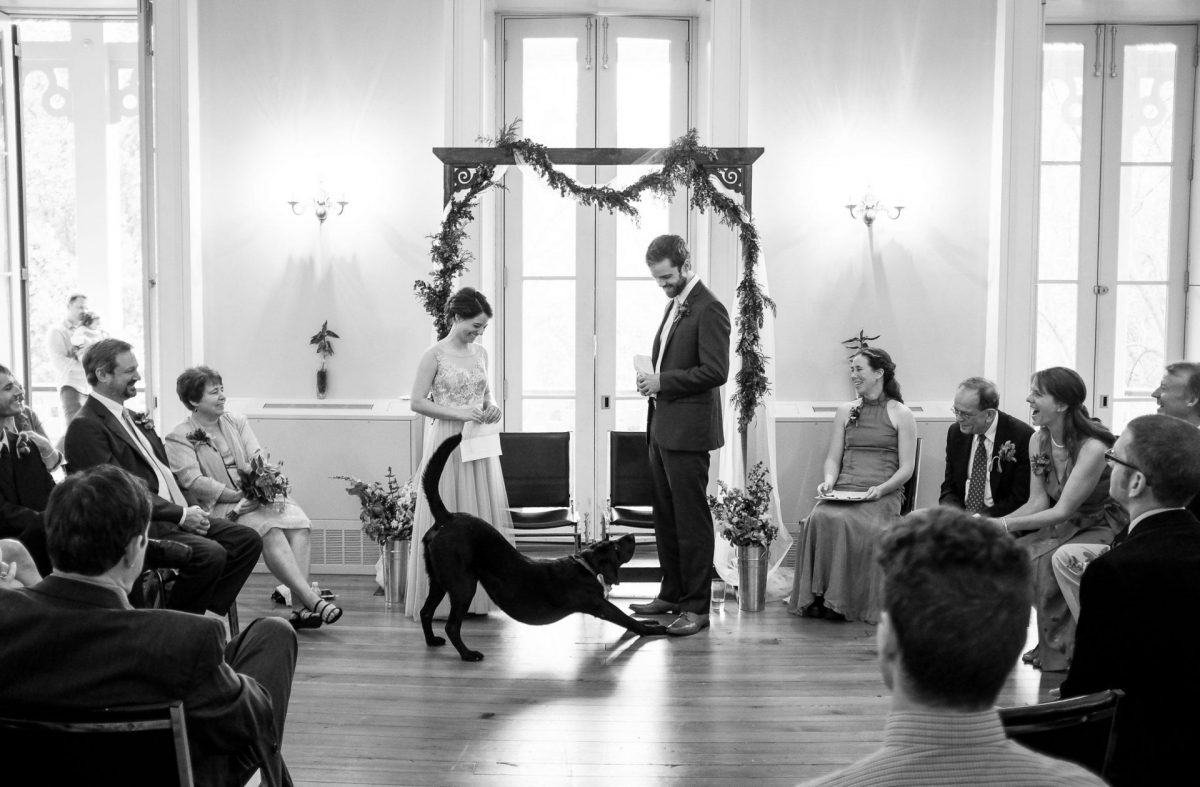 Chris and Liana on their wedding day with their dog, Goose. Photo Credit: John Waire (www.thewairehouse.com).
We fell in love quickly and wore a deep track between the Mid-Atlantic and the Boundary Waters, instructing year-round until 2014 when Liana went to graduate school and I accepted the Associate Program Director position at CBOBS. In 2016, a dear Outward Bound friend officiated our wedding in the Orianda's ballroom, and last Summer, our daughter, Willa, was born.
We are so grateful for our family and community, and life in Baltimore.  We are also grateful for the container Outward Bound gave us and the shape it gave our relationship. Our work with Outward Bound gave us the habit of recognizing and appreciating the connection we share. It also taught us that traditions and landmarks steady us when the world shifts.
So, as is the Outward Bound tradition, we are happy to share a "reading" that feels just right this Valentine's Day:
love is a place
& through this place of
love move
(with brightness of peace)
all places

yes is a world
& in this world of
yes live
(skillfully curled)
all worlds

-E.E. Cummings