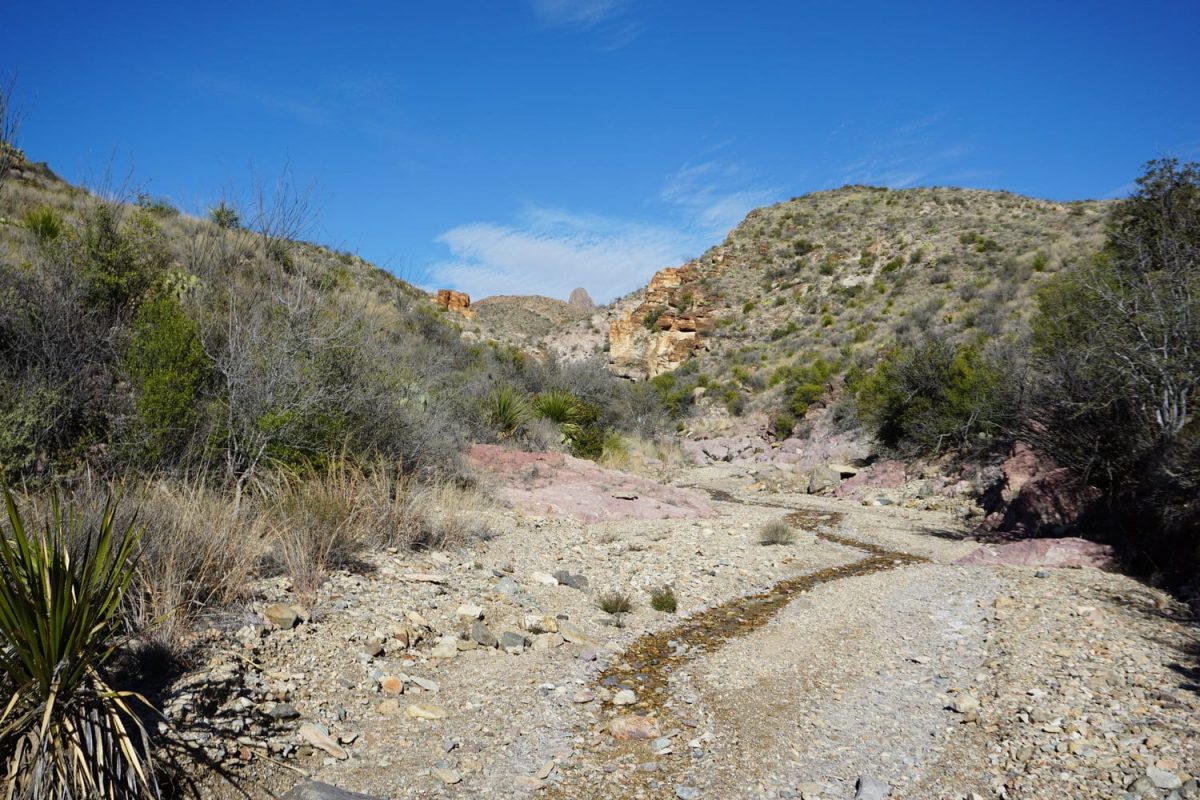 Take a look at our Development Coordinator Aisha Springer's reflection on her staff travel expedition!
ABOUT STAFF TRAVEL
Staff invites are an opportunity for current Outward Bound field and administrative staff to learn, build, and refine technical skills, as well as visit different course areas and build community! Staff travel is held to the same safety standards and expectations as an open-enrollment course, but runs and feels differently on a day-to-day basis. There are more privileges involving personal objects and time, an expectation that staff has high aptitude for self-care and responsibility (which even for the most seasoned can be tough, and we support staff in that process still), and more opportunities for community-building in conjunction with less structure, all due to their organizational knowledge and familiarity. Staff travel is a combination of high challenge and pure fun to best meet staff training and experience needs!
THE COURSE AREA
Texas is inherently really challenging course area. The consequences can be real, and that is what makes it a perfect course area for Outward Bound. We know how to push individuals, manage the unexpected, and be safe out in the desert because of our staff, leadership, training, and investigation into the course area. These real-time backcountry challenges, and a necessity for personal responsibility and self-care, are a perfect reflection of problem-solving and self-management in the front country!
Read on about Aisha's experience below!
---
As an employee of my local Outward Bound school, I joined colleagues from around the country on a 6-day staff expedition in Big Bend National Park in Texas. This was my first time backpacking and I had also never been to the desert before, other than Las Vegas. Outward Bound courses are meant to be extremely challenging, both for youth and adults, but I didn't understand how challenging until I completed one.
DAY ONE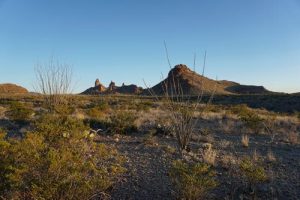 Our first day was more of a half day as we spent much of it driving to the site where we would start hiking. We hiked almost two miles and that was long enough for me as I got used to the weight of my backpack. We found a place to camp that had a great view of the Mule Ears, a set of mountains that got its name from the two peaks sticking up above the range. This camping area was very flat and what you typically think of when you picture the desert, with prickly pear and other cacti surrounding us. This was the first night sleeping under the stars, which was breathtaking, and we woke up to a gorgeous sunrise.
DAY TWO
Hiking the next day was much more difficult since we were gradually walking uphill and through a wash most of the day. A wash is a dry stream bed that seasonally fills with water after rain. The ground is covered in rocks, making the experience almost like walking through sand. The only thing that made the physical discomfort better was the beautiful scenery and a break at a freshwater spring to fill up our water bottles and dromedary bags. When we found a campsite, it was much different than the last one. It was on top of a hill with a lot more brush covering the ground, so it was harder to stay completely clear of spiky cacti when choosing a spot to sleep. I also noticed many more spider holes in the ground which made me a bit nervous, but it turned out to not be an issue.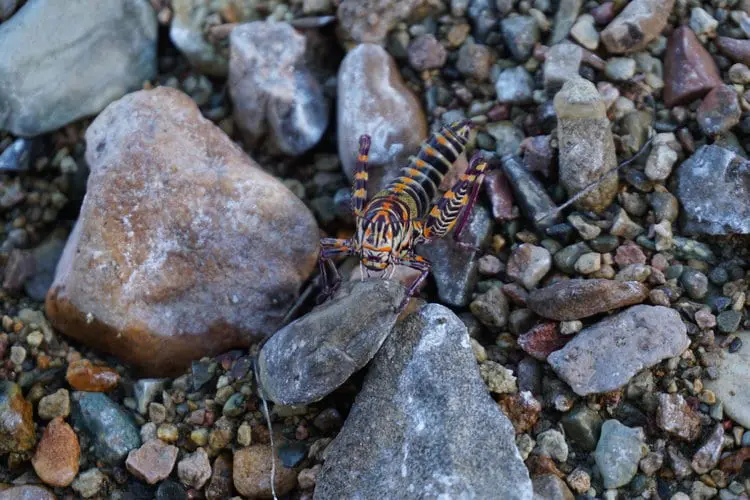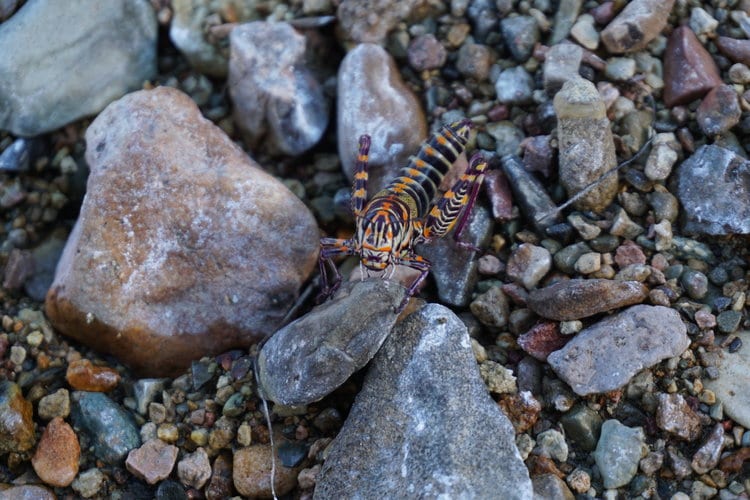 DAY THREE
Hiking on day three was still difficult, but the monotony of hiking in a wash was broken up by having to climb up boulders where small waterfalls were flowing. Climbing and being able to use my arms was actually a relief from all the stress on my legs. For most of the hike, we followed a small stream so we didn't have to carry as much water in our backpacks. We found our campsite near the stream. Staying warm while sleeping was a challenge for me throughout the entire trip and on this night, I found my lower body to be so warm I was sweaty, but my upper body still freezing cold. Sleeping comfortably was something I never achieved.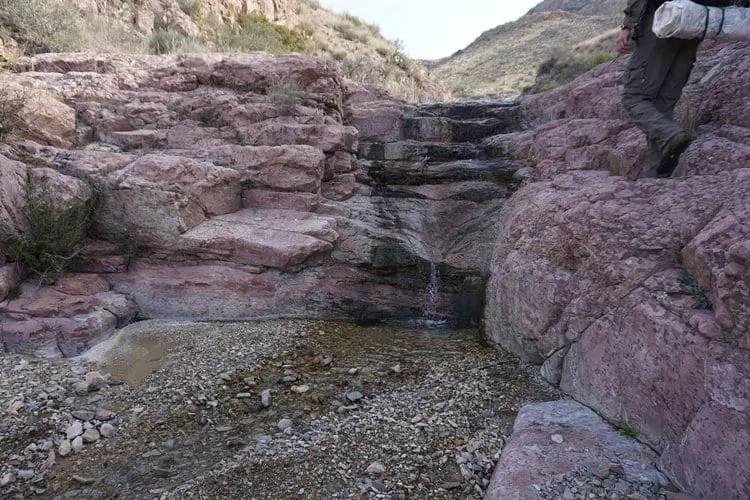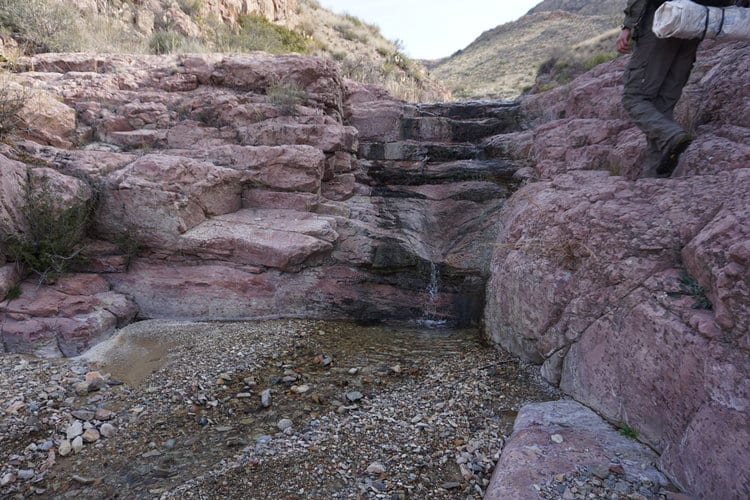 DAY FOUR
Day four's hike was a short one since half of the day was devoted to solo time. During this time, we could reflect on our experience while completely alone. The instructors gave us a writing prompt, so I completed it and then did some journaling and list-making. I also got some nice selfies with mountains as my backdrop and unintentionally got a very intense tan. Even though I got a little restless during the 5-hour solo time, it was nice to be able to relax, do some internal reflection, and really appreciate the scenery.
DAY FIVE
The fifth day was by far the hardest day of the entire trip for me. We hiked uphill all day and had to carry more water in our packs than before since we would not pass any water sources for a while. At one point, I felt like I was going to hyperventilate since I was out of breath and my heavy pack was pulling at my chest, making it hard for me to breathe deeply. I didn't hyperventilate, but by the end of the day every part of my body hurt and I had two blisters, one on each foot. A great part of this day was when we reached our water source. I didn't know that the desert had such diversity—this area was basically a forest with leaves covering the ground and a stream/small waterfall. It was the perfect place to cool down under the cover of trees and get refreshed before starting out again.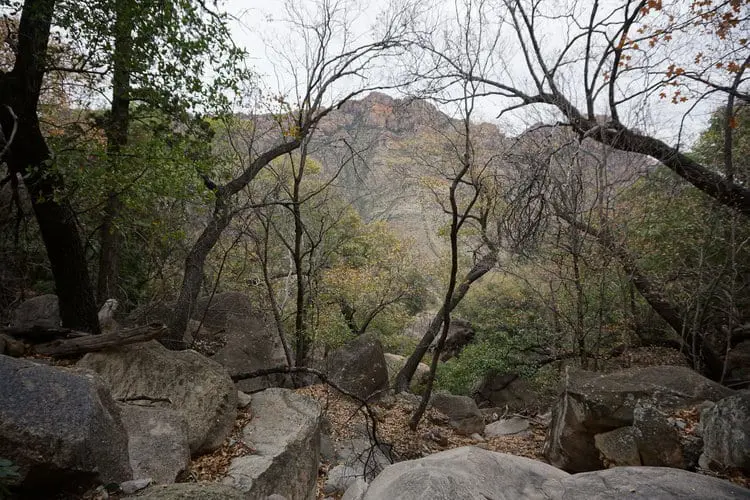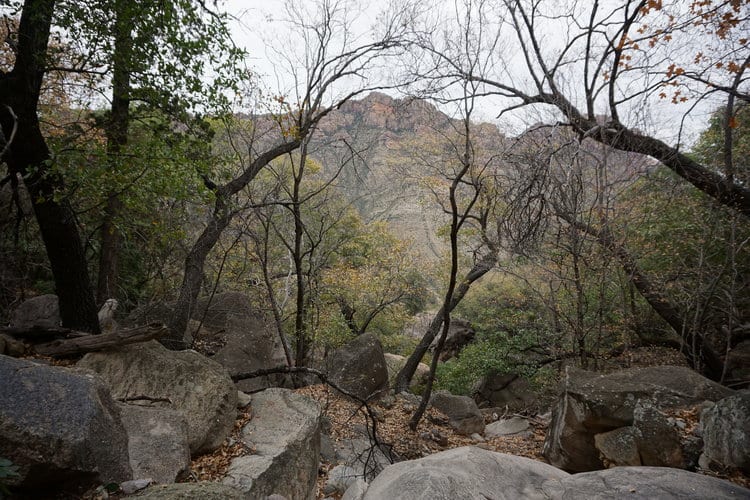 DAY SIX
On day six we woke up at 5 am to hike in the dark to Emory Peak, where we'd watch the sun rise. This was also a difficult hike, but shorter and not totally uphill. I was irritated that we still had a lot of uphill hiking to do, but once we got closer to the peak the view was worth it. We had to climb up some boulders to get to the very top and once we did, we had a 360 degree view, including a gorgeous sunrise. We could see in the distance where we started our journey and how far we'd come. After enjoying the view and having lunch, we began our hike downhill to the basin where the visitor's center is located. From there, we'd get picked up and taken back to the Outward Bound base for a few hours of rock climbing along the Rio Grande. The next morning, we all headed home.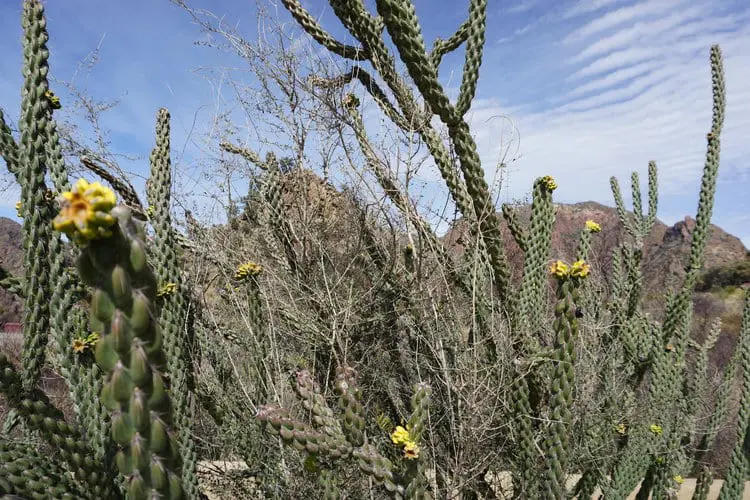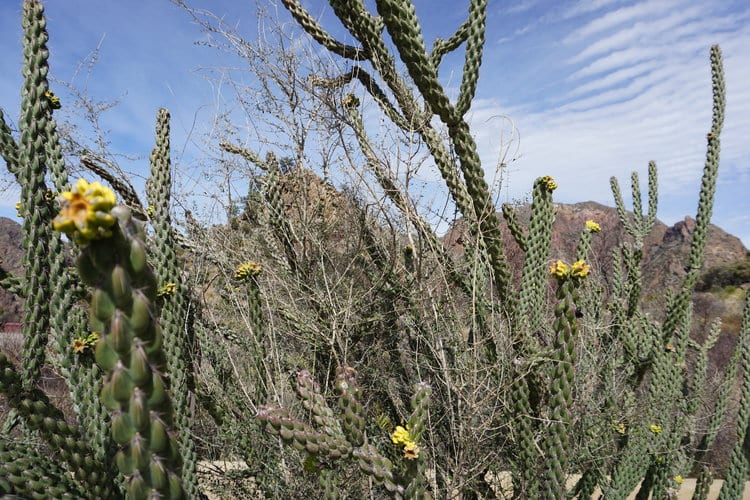 In hindsight, the experience was the most difficult thing I've ever done physically, but I'm glad I did it. When I was still on the trip, someone asked me if I'd do it again and I hesitated before saying maybe. Now that I'm comfortably at home again, I start to forget about the physical discomfort and focus on the impactful parts of the journey like the lessons I learned and the connections I made. I learned that I need to work on asking for help when I need it because there are often people, like the two Outward Bound instructors, who will be kind and supportive in my struggle. I learned that I'm incredibly capable of pushing through discomfort to achieve a goal and this causes me to reflect on how I've done the same in my personal life when dealing with social anxiety and depression. Plus, it helped me to better understand the Outward Bound expedition experience so I can more effectively communicate what we do at Outward Bound to donors and community members.
Now, when asked the same question of if I'd do it again, I'm quick to say yes.
Originally posted here (with more pictures!) on UrbanEscapist.com.
---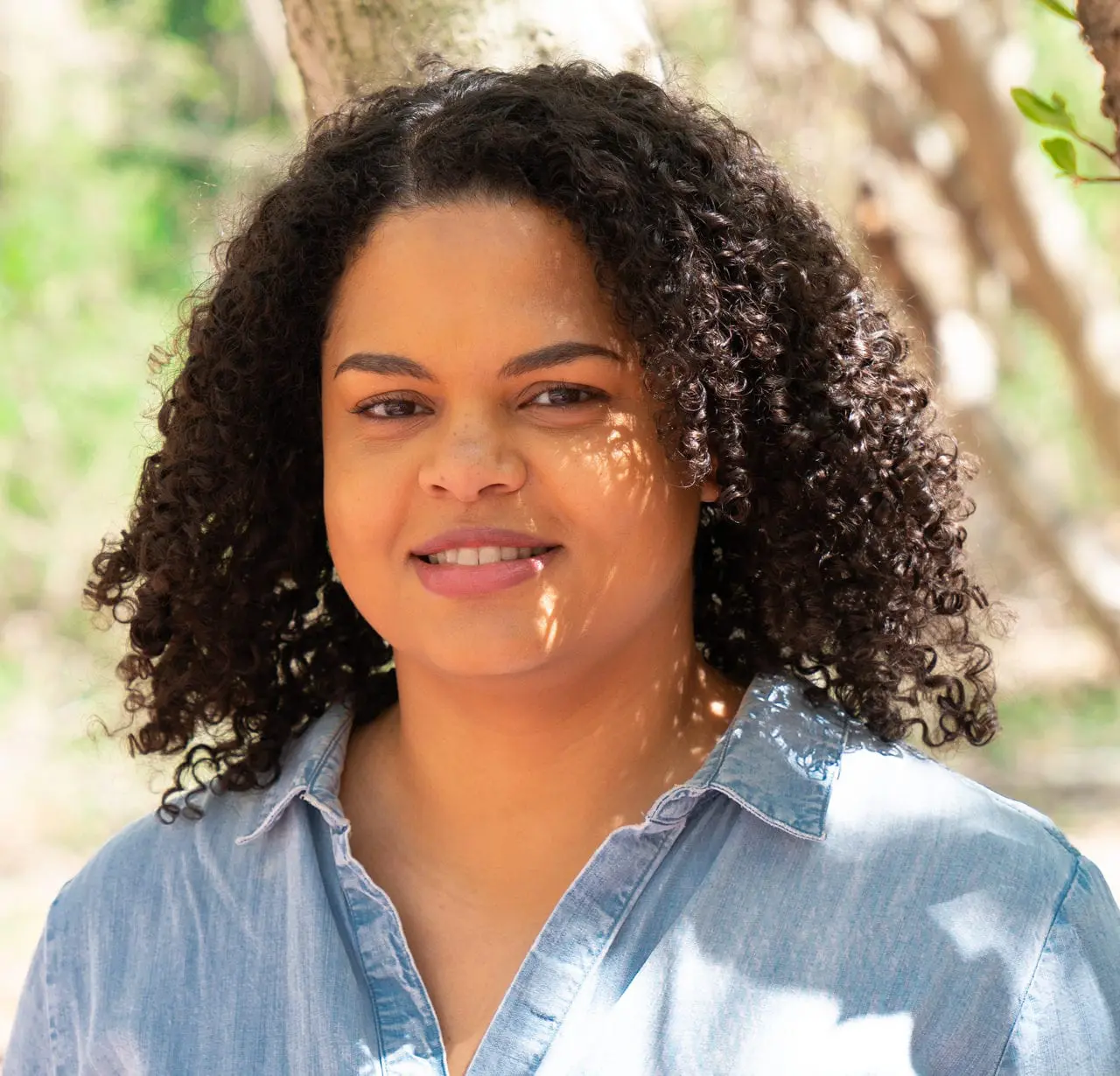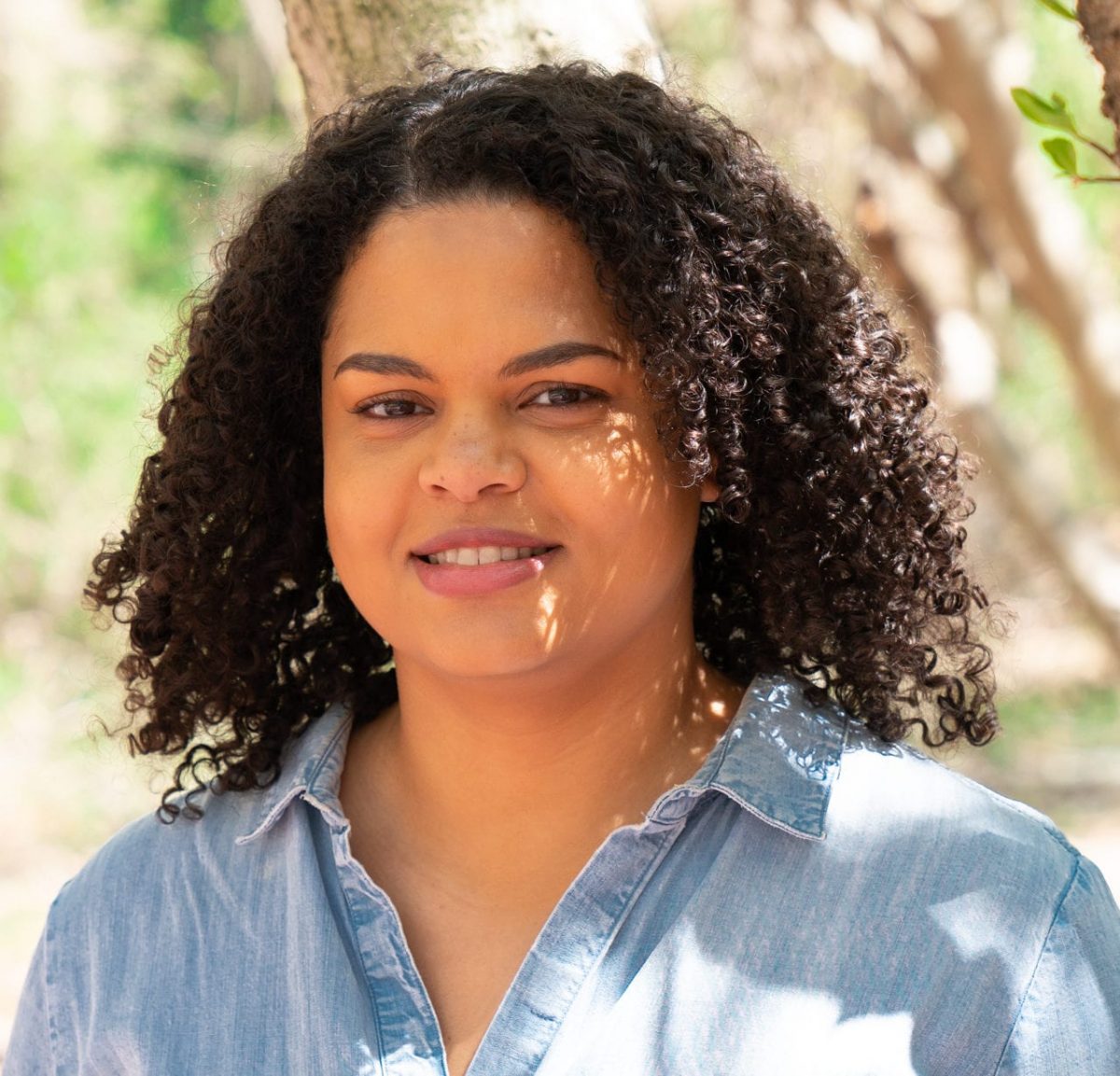 Aisha Springer is the Development Coordinator at the Baltimore Chesapeake Bay Outward Bound School. She is also a writer and blogger at Urban Escapist, a blog that encourages self-care through travel and local exploration.