The Award
The Blue Heron Educator Award is designed to recognize educators who embody the characteristics of agility, integrity, compassion, and perseverance, and have gone above and beyond to inspire those same traits in their students—both in and out of the classroom. CBOBS recognizes two educators every year from their two core markets—Baltimore and Washington, DC. The Award is open to middle or high school educators, administrators, youth non-profit leaders, or anyone working directly with youth. 
"Educators are essential to the success of the Outward Bound programs we deliver to schools. They come with their students on our one-day programs and help them get the most out of their time with us. On the weeklong expeditions, they sacrifice so much to be out in the elements hiking or paddling right alongside the kids while keeping them encouraged when the going gets tough. It's witnessing this commitment, time and time again, that led us to create this special recognition of these exceptional humans in our community," shared Ben Worden, Marketing Director at CBOBS.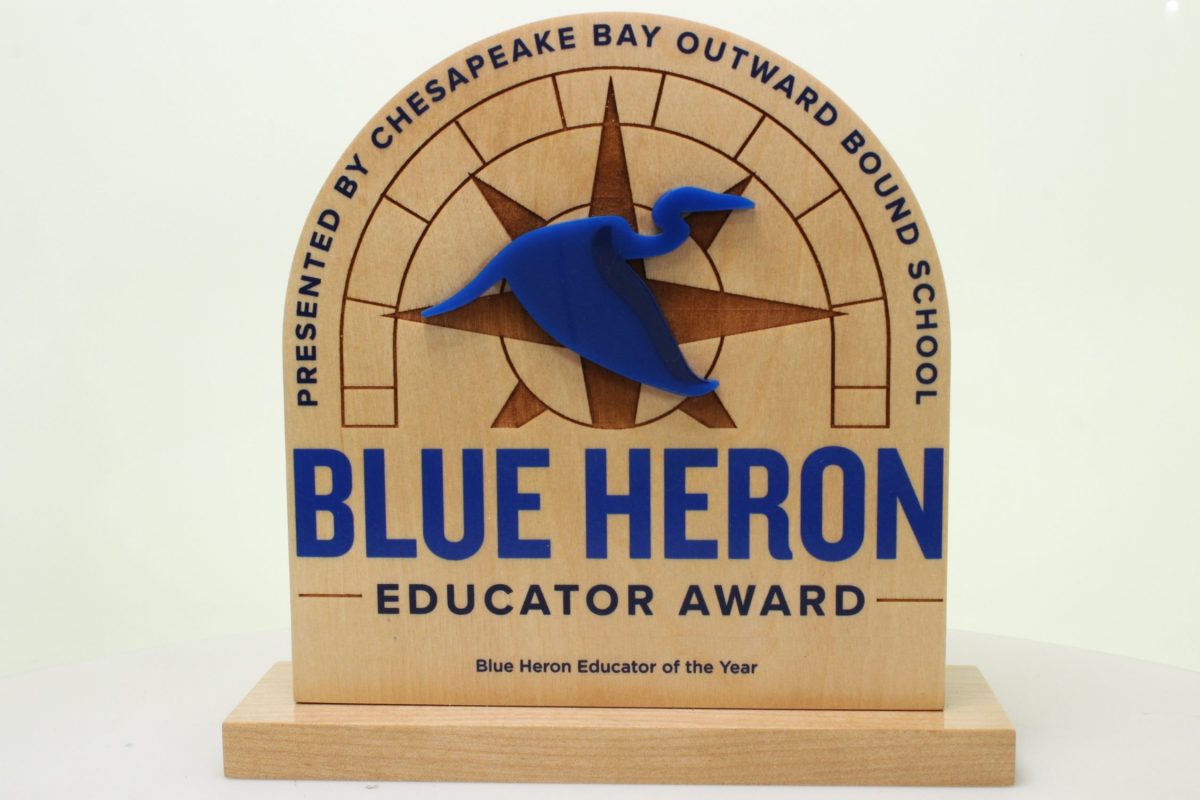 Our 2022 Winners
Nominations came in for a range of educators across the DC and Baltimore regions. In it's 2nd annual year, we are thrilled to select Nicole Veltre-Luton of Baltimore's Digital Harbor High School (DHSS) and Andrew Schick of Cardozo Education Campus in Washington, DC.
Over 40 nominations for educators were received during this year's open call. Everyone from current students to parents and fellow educators submitted nominations. Veltre-Luton was nominated a remarkable 28 times by various members of her community.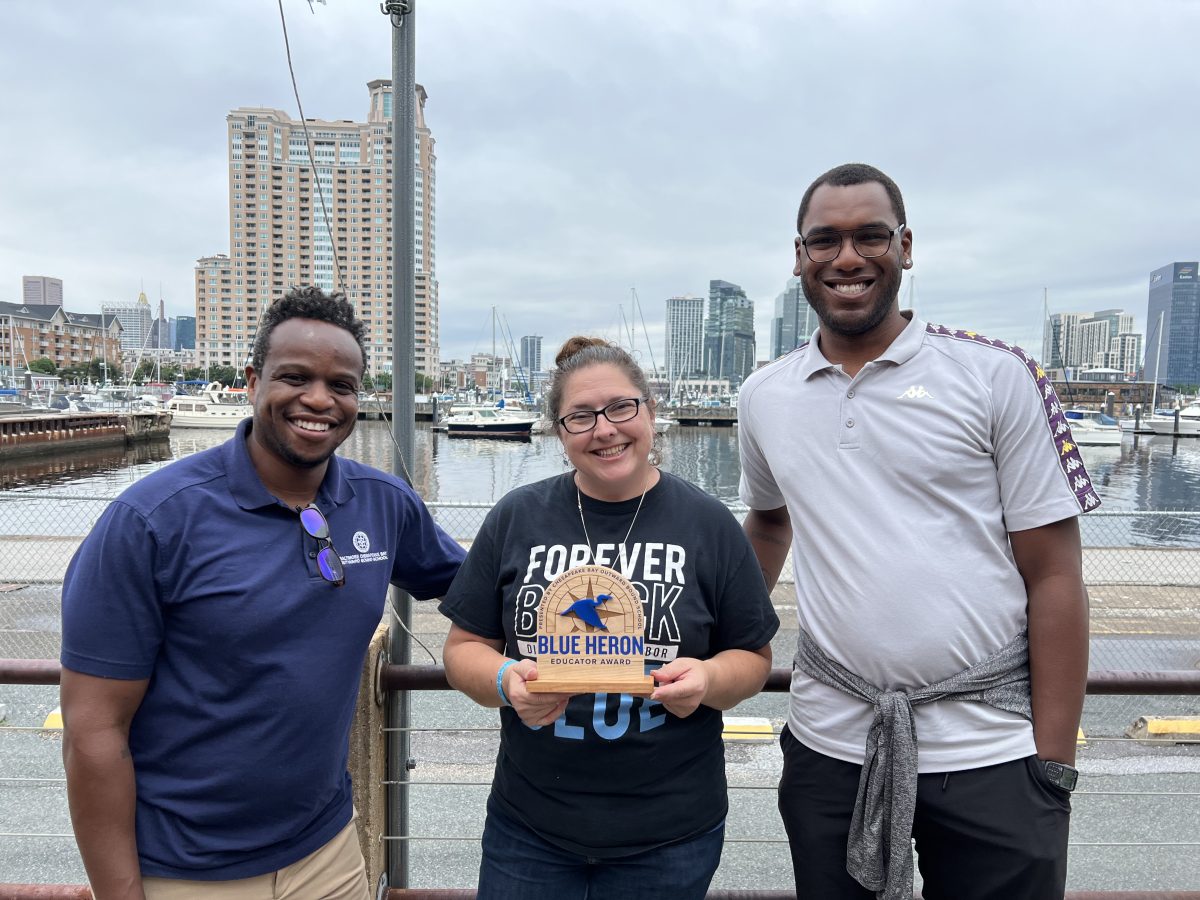 Nicole Veltre-Luton of Digital Harbor High School receives her award from CBOBS Hanibal Gnahoui and Khai Overton
Fellow educator, Heather Essig, offered this about Veltre-Luton in their nomination, "Nicole is an amazing educator.  It has been wonderful to watch how she engages with students—giving urban kids the opportunity to explore nature, helping to build a community of engaged young environmentalists who have fun while helping improve their world.  Nicole has helped me grow as a fellow educator in the 10+ years that I have known her. She challenges me to take risks, enthusiastically cheers for the programs I am developing, and helps make me a better teacher.  Relationships are at the core of all her teaching. She sees the potential in others that they don't always recognize in themselves, she creates platforms for them to be successful, and she helps foster a life-long passion for the environment, science, and learning." 
CBOBS's Scholarship Associate, Hanibal Gnahoui, has been seeing Veltre-Luton in action since he started at Outward Bound and added, "Nicole has worked tirelessly at DHHS to introduce her students to all things environmental, outdoor, and experiential.  Her enthusiasm in this mission is unmatched.  If there is an opportunity for her students, the grant is written.  If there is a chance for a partnership, the connection is made and followed up with.  Her dedication does not stop in the classroom or at graduation.  She is a resource to other educators in the state as well as for parents on many social media groups.  You can frequently see her shouting out her former students who now have children of their own.  She is powerhouse at Digital Harbor, and to say that this city is lucky to have her teaching would be an understatement. Nicole is beyond deserving of this award!"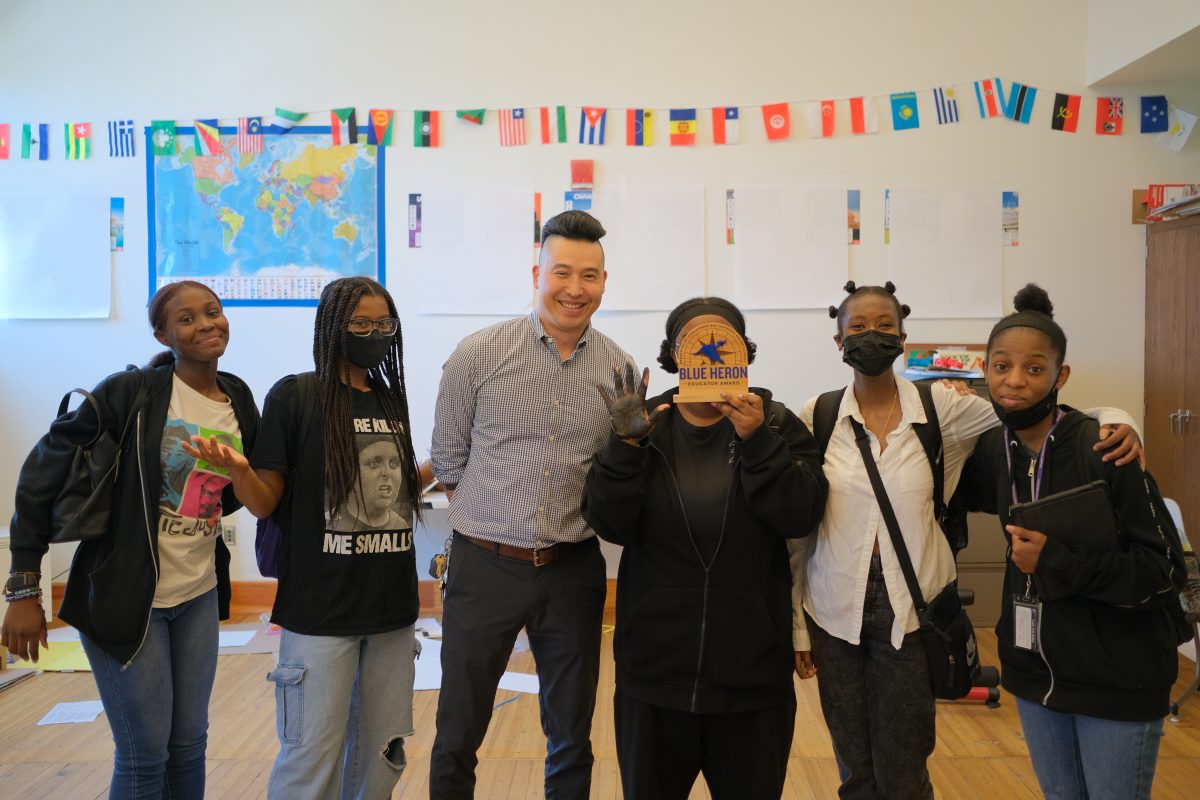 Andrew Schick of the Francis L. Cardozo Education Campus poses with some of his former students after receiving his award.
Middle school educator Andrew Schick from the Francis L. Cardozo Education Campus in Washington DC received the award in his classroom alongside some of his former students. When asked how compassion and service have shown up for him in the classroom this year, he said, "One of the biggest tools that I've sharpened this year has been to NEVER take anything the students say personally. They're kids! They're supposed to be impulsive as they are inquisitive. Likewise, they're supposed to be as loud as they are passionate. It's my job to figure out ways to communicate with them so we can work together to determine the best way to access that passion and channel the impulsivity into creativity." While meeting with Schick in his classroom to deliver the award, it was fitting to see old students of his stopping in to say hi, and excited to jump in the photo with him. 
Check out last years inaugural Blue Heron Educator Award winners here.
You can nominate your teacher any time during the 2022-2023 school year, and winners will be announced in May 2023. Start your nomination or share the form by visiting https://www.outwardboundchesapeake.org/blueheron