Teambuilding is more than just a fun day laughing with your coworkers—but it is that too. As our teams become increasingly hybrid and we look for ways to stay connected to the work (and people) that matter, it's even more important to set aside time to be together. Here are five reasons you should be making it a priority in 2022: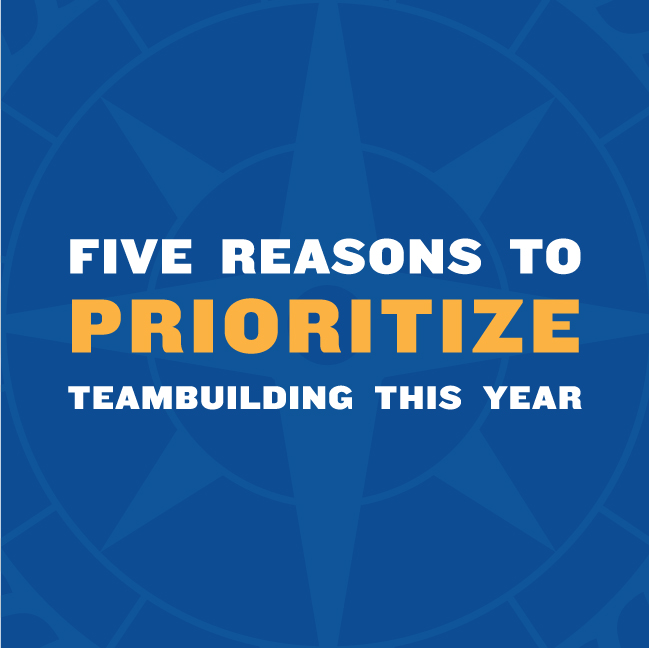 Combat Remote Work Fatigue
The pandemic changed our understanding of a typical workplace and trying to navigate this new landscape is not without its challenges. In this world of highly interdependent online office spaces, combating screen fatigue can feel like an uphill battle. According to a Gartner article, "High levels of virtualization are cognitively draining to the employee, with 75% of HR leaders agreeing that an increase in the number of virtual touchpoints employees face in their work puts them at risk for burnout1". The simple solution—maximize and optimize your in-person time so it creates engagement, fulfillment, and sparks creative collaboration in your teams.
Meet Your [New] Team
55% of working Americans are planning to switch jobs this year which means you likely have or will have new members of your team that weren't part of your core staff prior to the pandemic2. Combine that with an estimated 70% of that workforce looking for remote or hybrid roles means face time with your team will continue to be an important priority to keep new hires engaged in your organization's culture.
Invest in Rebuilding Core Skills
Teams, Slack, Email, Zoom—we've all been forced into these tools as our primary means of communication at work. Even as you return to work, these tech habits will persist and can potentially silo your teams and break down your ability to communicate effectively. Investing in a refresh of your critical team skills like communication can help mitigate organizational change and drive alignment. Even as your team remains hybrid or mostly remote, building these core skills can help your team navigate a new normal at work.
Build Community, Sense of Belonging, Give Purpose
Your organizational culture and mission are why many of your employees have stayed with you through the pandemic, and why future staff will be attracted to join your ranks. At the same time, maintaining teams' connection to your ethos (and each other) is a growing challenge, as our ability to connect meaningfully to others is less satisfying when we're not physically present3. That doesn't mean we have to be together every day to create a sense of belonging at work, but it does suggest that facilitating shared, in-person experiences can renew bonds and (re)build community.  
Ignite Change and Creativity
One thing is for sure—change is here to stay. We're all facing an impact to our business model as a result, which means you might already be spending time at the drawing board solving the unique challenges of an evolving market. Ultimately, the key that unlocks effective and agile innovation is your team's creativity.  A quick and easy way to ignite creative thinking is through non-work related, in-person, collaborative challenges that can stimulate your team dynamic and generate new pathways for solving problems.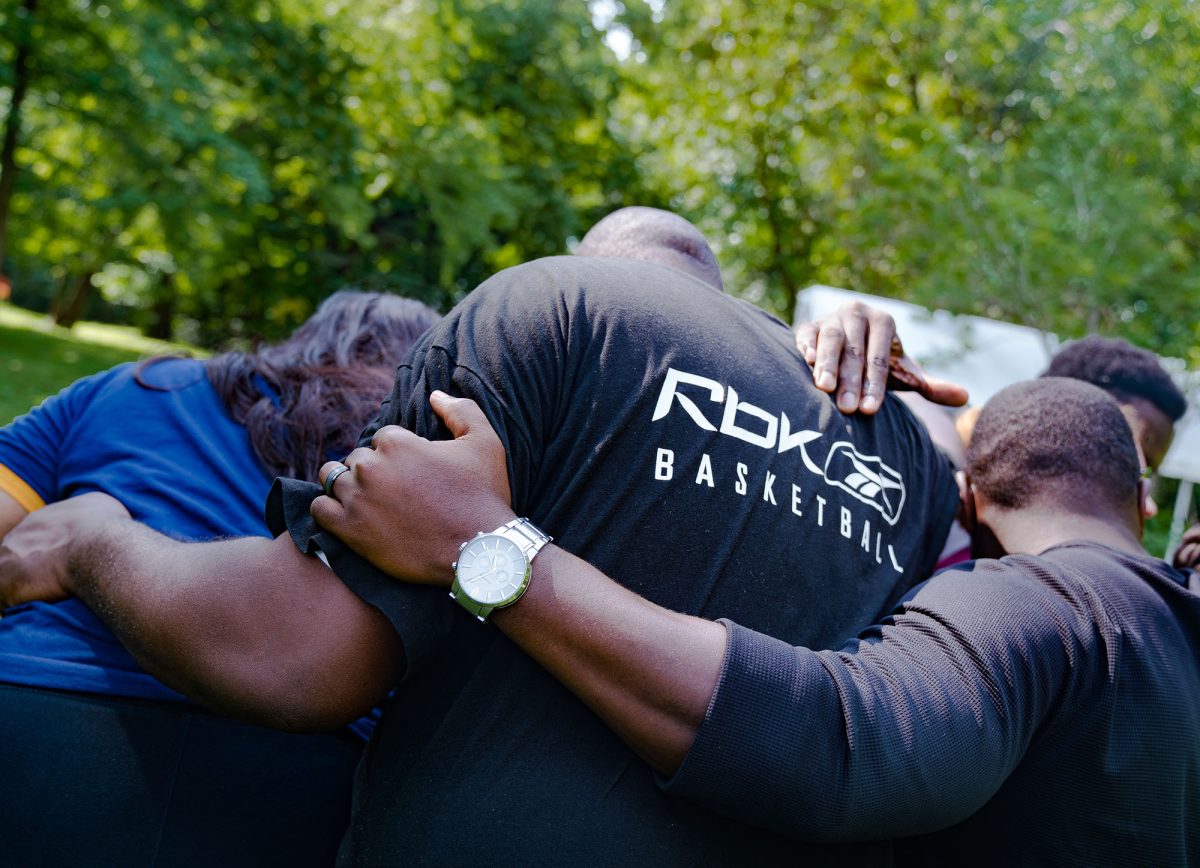 How Chesapeake Bay Outward Bound School Can Help
Outward Bound is an international educational movement dedicated to the idea that people are capable of far more than they know. We use experiential education techniques in a supportive yet challenging environment to facilitate the opportunity for skill development in key areas like teamwork, perseverance, self-regulation, group relationships and social responsibility. Our highly trained educators will work with you to deliver the most effective combination of initiatives and reflection, with or without the use of our ropes course.
With campuses in Baltimore's Leakin Park and across various parks within Washington D.C., we can offer an outdoor experience that's close to your organization's hub. All you need to do is show up with your team and we'll take care of the rest. The best part is that the tuition you pay for your program directly supports the work we do with schools in your community. We serve over 100 educational partners and nearly 6,000 students each year, programs that are subsidized to increase accessibility for all students.
For more information about our programs visit outwardboundchesapeake.org/courses/insight-adult/
---
1 https://www.gartner.com/smarterwithgartner/hr-should-watch-out-for-3-challenges-driving-remote-work-fatigue
2 https://www.cnbc.com/2021/08/25/great-resignation-55-percent-are-looking-to-change-jobs-over-the-next-year-.html
3 https://hbr.org/2021/02/wfh-doesnt-have-to-dilute-your-corporate-culture