Hearing stories of our students' resilience in the face of adversity is what makes our work and your contributions worth it. Recently, we received a story from Kailani, a former GOAL expedition student, and we were moved to share it with you and others who made her experience possible.
The best time to give is now.
I hope Kailani's story below moves you to give so other students can have a similar experience, especially since your donation will go even farther if you give now. CBOBS received a challenge grant that applies to new donors and increased giving from previous donors. That means if you gave $100 last year and give $150 this year, CBOBS will receive $50 from the foundation. If you have never given before, the foundation will match 100% of what you give.
Donations widen access to our courses through scholarships, pay for safe and high-quality gear to be used on expeditions, and help to recruit and train skilled instructors who guide students through challenging and rewarding experiences. Reflections from other Outward Bound students show that this impact is universal:
"When we started backpacking I was so excited to do something that I had missed for a very long time. What I didn't expect were the new challenges I would face, and also all the things I had overcome since my last course."
Tyaunna W., Alumna
"In the last few days I put my mind to being a driving force in the group and saw myself emerge as a leader, one that held the groups' needs above personal ones and knew to keep pushing."
Steven F., Alumnus
Outward Bound shares your dedication to our students. However you choose to give, your contribution will help even more students access transformative wilderness courses that teach them valuable life skills not taught in the classroom—resilience, conflict resolution, problem-solving, emotional self-efficacy, and leadership.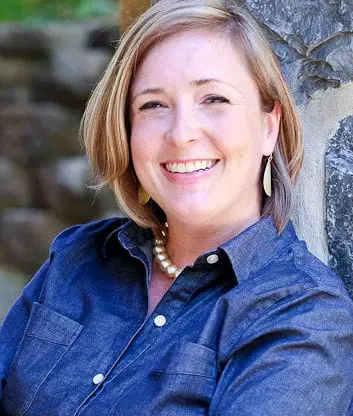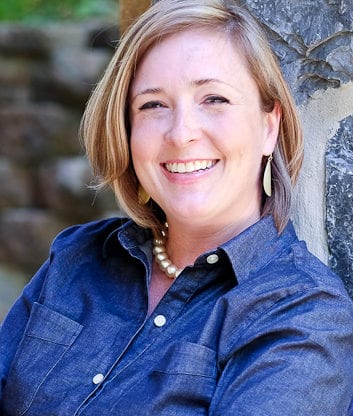 Thank you for being a part of our crew, and an integral supporter of our students' futures.


Ginger Mihalik
Executive Director
P.S. How else can you support students? To find all the ways you can give, visit outwardboundchesapeake.org/giving-toolkit.
"[We] climbed the same routes I had almost five years to the day before, and I looked down through the valley and thought about how things change, how they stay the same, and how we as people evolve through time."
Five summers ago I received a scholarship to attend the Get Out And Lead Outward Bound expedition on the Appalachian Trail. The leadership program was a formative experience for me, and shed new light on the importance of both individual strength and group resolve, as well as the nature of fear. Five days into our hike, we stayed at Shaffer Rock in South Mountain, PA, and spent a wonderful day rock climbing. At age 14 I was terrified of heights, but in the sunlit glens around the massive quartzite-brindled wall, I learned how much I enjoyed climbing.
That night was our first solo sleep. At my age I was also terrified of the dark. When we disbanded from our camp to return to our individual settlements and sleep alone for the first time, the forest was drenched in night, and as I stumbled through the bracken toward where I was pretty sure I'd camped, my headlamp died. On the edge of panic, I called to my friends across the valley, and they shined their lights to me so I could see where I was going. I made it to my camp and managed to sleep with a whip-poor-will calling through the trees.
I never thought I would do things like this voluntarily. But this past Summer, I returned to Shaffer Rock with two close friends to go climbing and camping. We bathed in the same stream and climbed the same routes I had almost five years to the day before, and I looked down through the valley and thought about how things change, how they stay the same, and how we as people evolve through time.
I'm going into my senior year of college. I climb all the time now. I've traveled through the U.S. and internationally alone. I dream of thru-hiking the Triple Crown Trails. Though many miles have passed below my feet since my GOAL trip, what we did and what I learned have retained remarkable clarity.
And though through that whole trip I was crippled by self-doubt and questioned my ability to lead myself and others, I have in the following years been the president of my high school's SGA, started and led several clubs, and struck out on adventures of my own design and volition. My OB pin sits on my desk and a reminder of how far I've come. I wear my necklace of beads that we gained through the course whenever I'm really afraid about something I have to do, as a reminder of the difficult things I've already done. I find myself calling on the lessons I learned on the AT, and the experiences that helped shape and reveal who I was, and who I want to be.
-Kailani "Birdie" Clarke
---
Kailani's inspirational story is just one of many we hear at Outward Bound. Students like Kailani wouldn't be able to have this impactful experience without you.
DONATE TODAY
Give Back: Make a Donation to Baltimore Chesapeake Bay Outward Bound School.