Why Join Chesapeake Bay Outward Bound School as a Board Member
Adding purpose into your life and work is associated with a range of benefits from physical health to a better ability to navigate complex challenges, at work or home. A study by Harvard Business Review found that, "fewer than 20% of leaders have a strong sense of their own individual purpose".
Joining a board of a mission-driven youth serving organization, like Chesapeake Bay Outward Bound School (CBOBS), offers individuals an opportunity to lean into their leadership and talents in a novel way. It strengthens personal values, builds a community focused network, and creates lasting impact for youth across the region.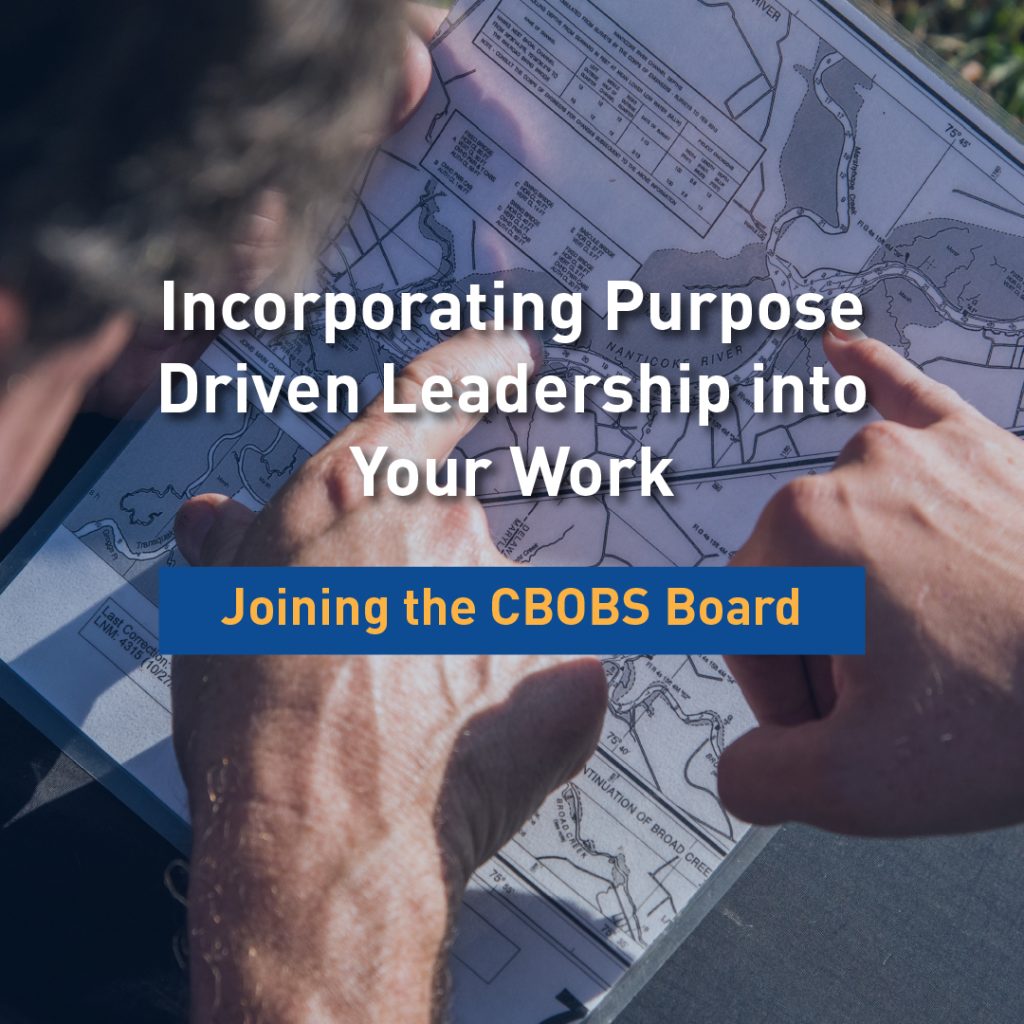 CBOBS is an organization built on the mission of changing lives through challenge and discovery. We believe that character education should be part of every student's 21st century education. Accomplishing this goal means that our region's students will grow up to be resilient, compassionate community members. Board members play a vital role in the success of our organization and mission.
They act as advisors, mentors, and cheerleaders. CBOBS board members expand their own professional community with one that is innovative, purpose driven, and moving the needle for social emotional learning across the DMV region. Flex your leadership skills and see some of the immediate benefits of adding purpose into your daily work.
Making a real impact. More than a quarterly meeting
Social emotional learning is more important now than ever. Post-pandemic, both students and teachers are reporting bigger challenges that students must face at home and school. Student mental health has been at a low, with more young people coming into our programs reporting a challenging year. Through the introduction of unique and safe learning spaces, students can take risks and practice perseverance to tackle real life challenges. 84% of students agree that their Outward Bound program can help them face new challenges.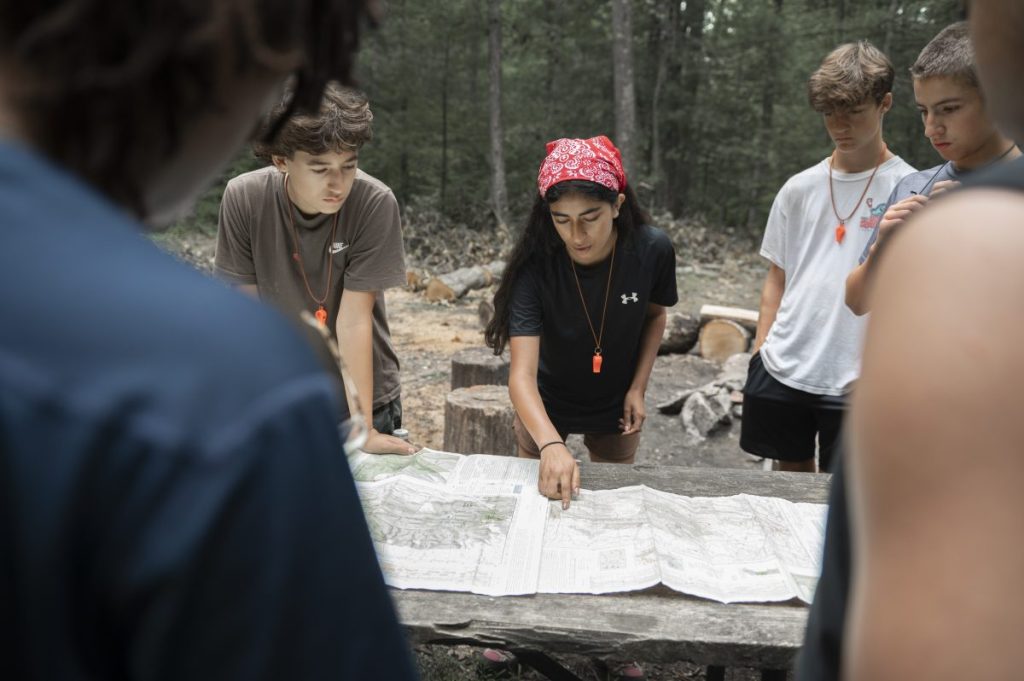 Board Member and Governance Chair Natalie Sherman adds, "When students share their expedition experiences and how they changed how they feel about themselves and their capabilities, I am awestruck by the power of what CBOBS does. To be able to play a small role in the work is so rewarding."
Our staff and crew, from instructors to board members, not only stand behind their work, but are committed to building opportunities for more students to engage in programming, as well as ensure program effectiveness and transference. The Board supports the work of Chesapeake Bay Outward Bound School by providing strategic governance and expanding the organization's network.
See what educator partners share about the impact of Outward Bound on their students >
Surround yourself with a community that raises you up
At Outward Bound you'll frequently hear "all crew, no passengers". At every level, it is a community of inspirational and motivated people who are steadfast to the mission. "The caliber and commitment of the staff is second-to-none. The competency of the leadership and staff allows the Board to focus on strategic and broader organizational initiatives. It's also a lot more fun to work with people you admire and respect," says Sherman.
Our board brings together a group of proven organization leaders, all of whom have prioritized purpose in their work. This unique team brings a wealth of professional expertise ranging across non-profit leadership, business innovation, financial strategy, and risk and safety management. Whether collaborating at a board committee meeting, taking part in a teambuilding and ropes day, or challenging yourself through a board invitational expedition, board members gain professional skills and connections that transfer back into their own work and life. Build a community that adds a sense of value and purpose and share a common mission.
Utilize your leadership skills in a new way
Bring your time and talents into your work in a way that leaves you feeling fulfilled. A Better World Leadership study found that 92% of nonprofit board members felt they were able to add value to the organization. Utilizing your professional skills to guide growth and impact of a non-profit organization adds a new dimension to your talents and professional experiences.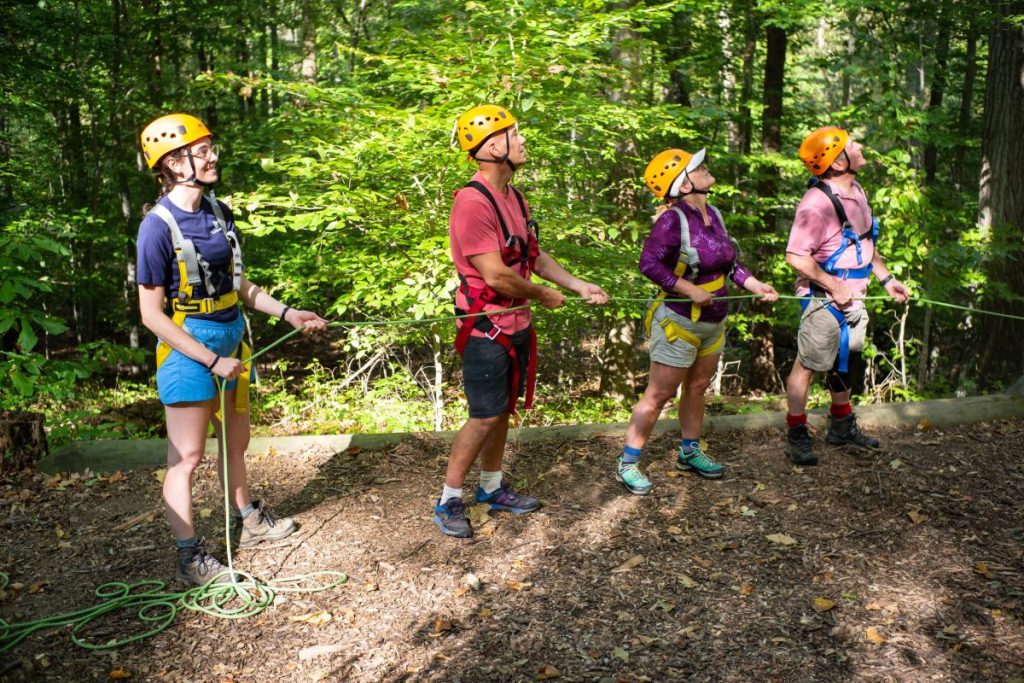 It is the innovation of our board that has strengthened our work in our emerging DC market. Sherman shares, "for CBOBS, the core of our programming is reaching urban youth where they are. That's why our DC expansion is so exciting. And our incredibly creative program staff will be challenged to find new ways to connect with more students. I would love every young person in the Baltimore-Washington metro area to have access to a CBOBS experience. The Board supports these initiatives by connecting CBOBS to people who can facilitate and fund our expansion efforts, sharing the measurable benefits of our programming to generate interest and support, and encouraging the innovative ideas of our staff."
For example, through board strategy and support, CBOBS was able to successfully overhaul our staff pay and employment model to be a leader of equitable pay structure in the outdoor industry. CBOBS Board Members and Leadership saw the importance of this work and brought their unique expertise together to build a solution.
Hear from instructors about our new pay model>
How to get involved
"At the end of the day, we are all here for our students. Together we build opportunities for them to see that there is more in them than they thought. The guidance and support that our board offers are paramount to this work." shares CBOBS Executive Director, Kristen Komlosy. Sherman adds, "Come see us. Meet a crew as they come off course, sign your company up for a team-building program on our Challenge Course or attend our Cornerstone Awards celebration. I promise you'll leave inspired!"
Outward Bound builds more resilient, compassionate individuals at all levels, from students to staff to board members. Take the next step to incorporate purpose driven leadership into your daily work by championing the Outward Bound mission to change lives through challenges and discovery.