Over three days, Chesapeake Bay Outward Bound School (CBOBS) welcomed the Outward Bound International (OBI) Board and Committee of Executive Directors for their semi-annual board meeting.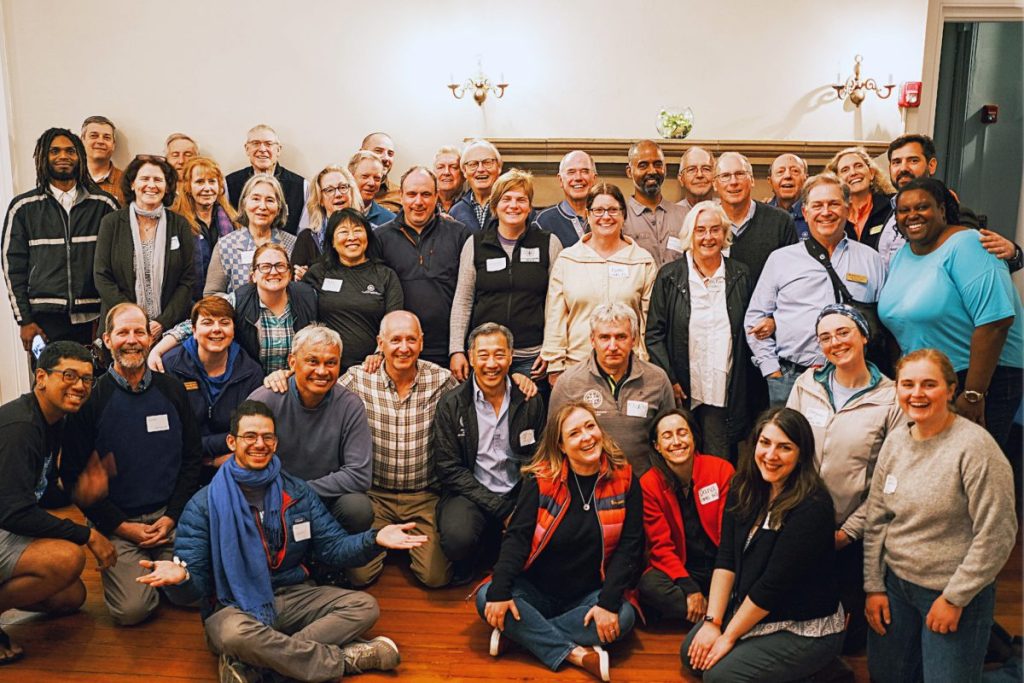 With programs running in 34 countries and six continents, it was an honor for CBOBS to host this group and highlight our work and impact across the Baltimore and DC campuses and communities.
The OBI crew, collectively representing 13 countries, is committed to the Outward Bound International vision to building a stronger worldwide network of more effective and resilient Outward Bound Schools; Schools which run programs that give youth the skills they need to survive and thrive in a challenging world.
With Board and Committee meetings taking place at CBOBS' Washington, DC campus, the visit also included time at CBOBS' Baltimore campus to come together in teambuilding activities and to experience the nine-element high-ropes Aerial Teams Course (ATC). Located in Leakin Park, Baltimore City's most extensive public city park, the ATC requires that groups work in collaboration as they traverse the aerial elements. For some, the experience was their first time on a high-ropes course.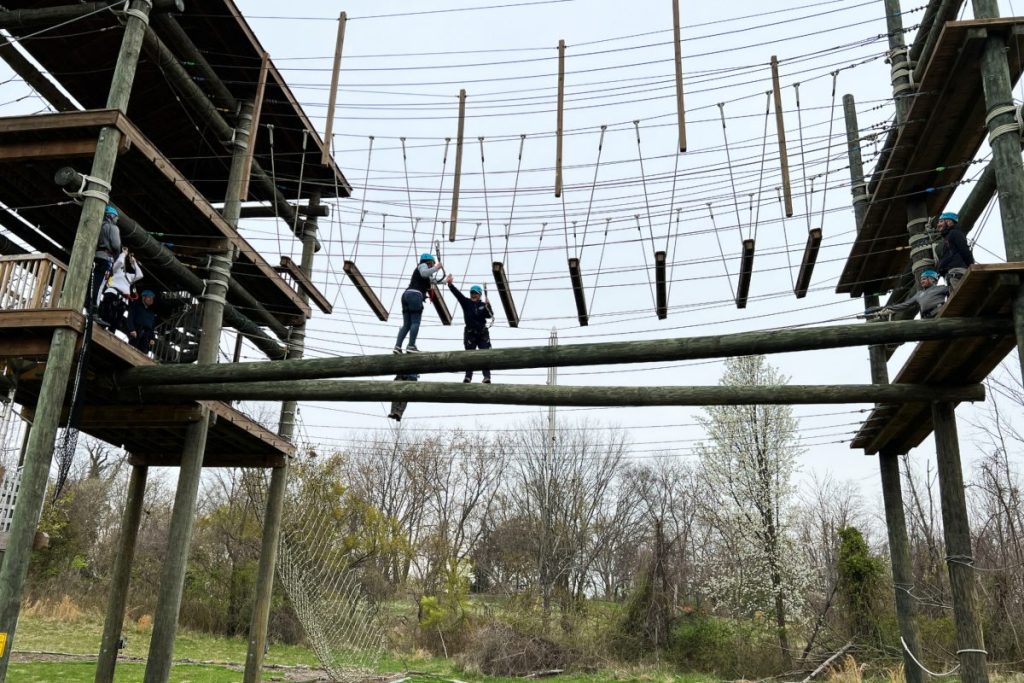 The Leakin Park campus has been home to CBOBS since it was first established in 1986. Since then, CBOBS has served more than 100,000 students of all ages through one-day teambuilding programs and multi-day backpacking, canoeing, or sea kayaking programs. To have Outward Bound colleagues from around the world see and experience our school was a moment of pride for the entire CBOBS crew.
In celebration of the international community, the OBI Board and Committees along with OBUSA and CBOBS instructional staff, leadership, and Board, came together for a big community dinner. It was a unique experience that brought together a diversity of ideas and programs all dedicated to Outward Bound's belief that people are capable of far more than they know.
CBOBS instructors traded stories with international directors and board members, learning all about the different ways Outward Bound programs operate across the world; from camel expeditions in Oman to sailing expeditions in Hong Kong. Coming together for a chow circle, a common Outward Bound USA tradition prior to dinner on an expedition, was an opportunity to share appreciation for everyone in the room. David Kong, OBI Board Chair, highlighted the importance of community, connection and compassion. This was underscored by the quote Ginger Naylor, OB USA CEO, shared during chow circle: "The aim of education is to impel people into value-forming experiences… to ensure the survival of these qualities: an enterprising curiosity, an undefeatable spirit, tenacity in pursuit, readiness for sensible self- denial, and above all, compassion."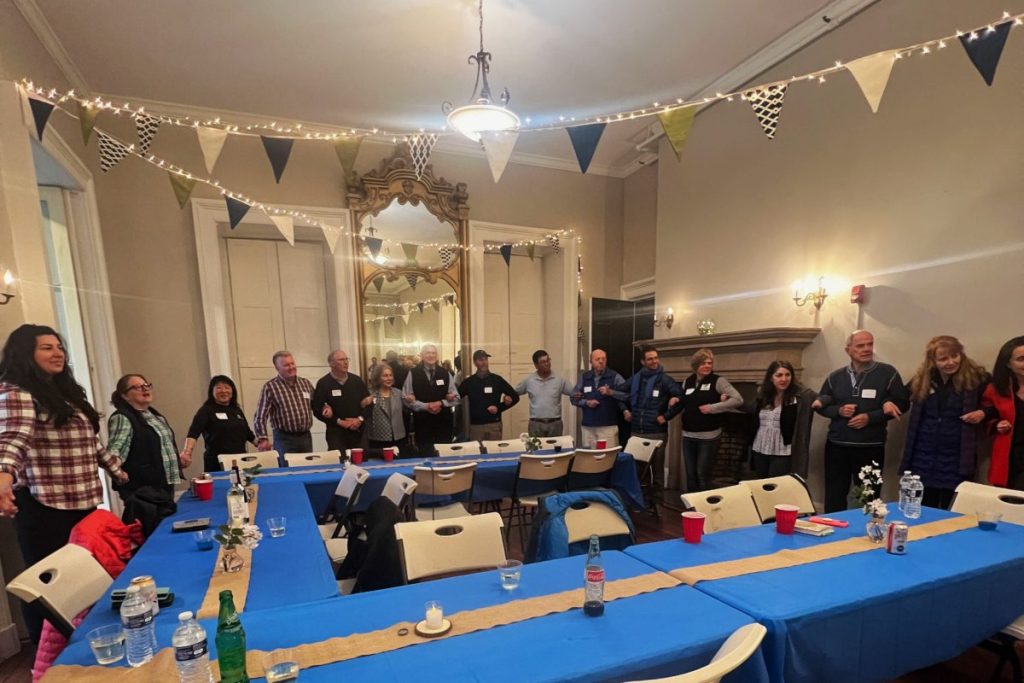 As we locked arms to form a large global chow circle, it was empowering to see that regardless of language or ethnicity, we all shared Outward Bound's values: the power of learning through adventure in the outdoors, facilitating purposeful experiences that transform young lives and doing so with care, concern and generosity towards people and the natural environment.
Thank you to Outward Bound USA and Outward Bound International for the honor to host you all and share how CBOBS is making a difference in the lives of thousands of students across the greater Baltimore and Washington, DC regions.
About Chesapeake Bay Outward Bound School (CBOBS)
Outward Bound, founded in 1941 by educator Kurt Hahn, is a non-profit educational organization that serves people of all ages and backgrounds through challenging learning expeditions that focus on character development, leadership and service. Outward Bound helps individuals and teams discover strength of character and an aptitude for leadership needed to serve others in their community and care for the world around them. Chesapeake Bay Outward Bound delivers programs for students and educators throughout the Baltimore and Washington DC regions. For more information, go to https://www.outwardboundchesapeake.org/.