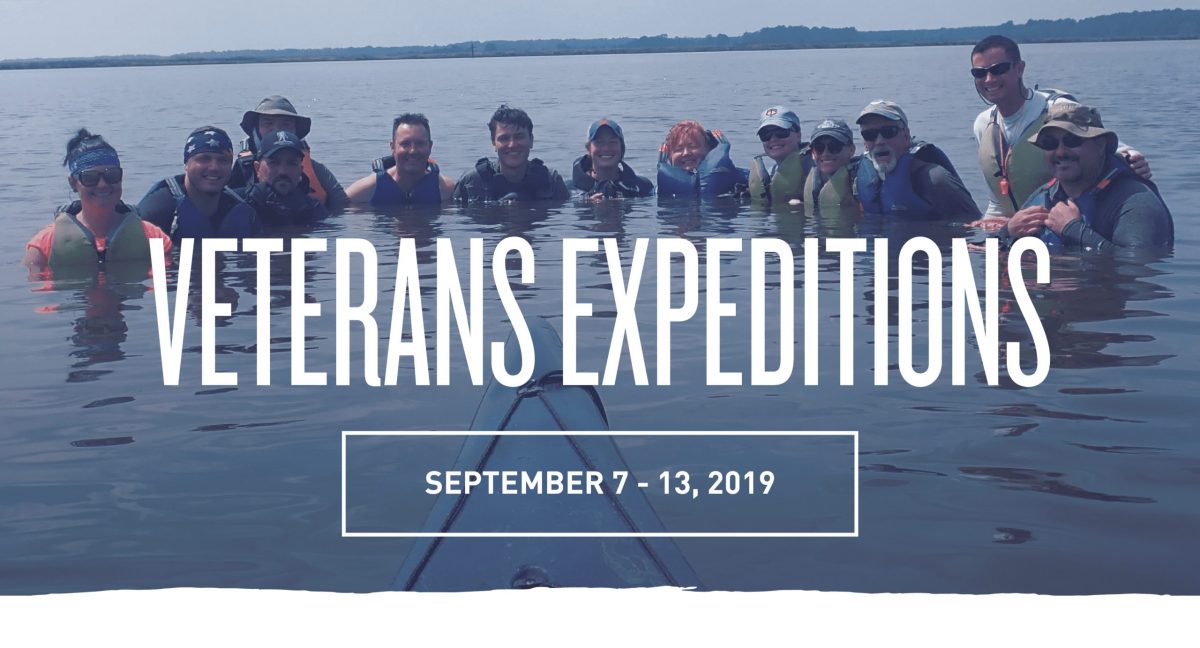 Our Gratitude for Veterans' Service
We're happy to serve veterans after they return home from duty, and have been for years. This 4th of July, we want to show our appreciation by sharing two fully-funded courses designed specifically for veterans:
BACKPACKING & ROCK CLIMBING
This seven-day backpacking and rock climbing course takes veterans into the heart of the Appalachian Mountains as they move by foot along a 50-mile stretch of the Appalachian Trail.
SEA KAYAKING
Veterans will spend seven days kayaking through the Chesapeake Bay, paddling from campsite to campsite with everything you need to tackle the outdoors in your boat.
About Our Veterans Expeditions
Outward Bound Veterans expeditions build on camaraderie and the challenge of the natural world as a pathway to healing. These expeditions encourage participants to connect with existing strengths and bond with fellow veterans in a safe, positive, mission-driven environment. As they harness the power of wartime experiences like moving fatigued muscles and sleeping outside, these courses help build the self-confidence and sense of purpose veterans need to continue serving as leaders in their families, communities, and the nation.
PROGRAM GOALS
Build core skills: Veterans receive hands-on training on expedition and personal skills. As part of an inclusive, supportive crew, they gain communication skills, establish trust and validate experiences among other veterans.
Practice Outward Bound values: Instructors focus on Outward Bound core values like compassion, integrity, excellence, inclusion and diversity to help veterans reflect, share insights and live in the present moment.
Process and Reflect: Journaling, one-on-one and group discussions help veterans understand how Outward Bound experiences might translate to coping skills back home.
What participants learn: Veterans return home inspired, ready to tap into rediscovered strengths and eager to find new ways to contribute to society.
Expedition travel: Move from campsite to campsite carrying all you need with you either on your back or in your kayak as you traverse beautiful landscapes like the Appalachian Mountains and the Chesapeake Bay.
LOGISTICS OVERVIEW
Length: 7 days
Ages: 18+
Cost: Fully Funded (travel included for those outside the DMV)
All gear can be provided