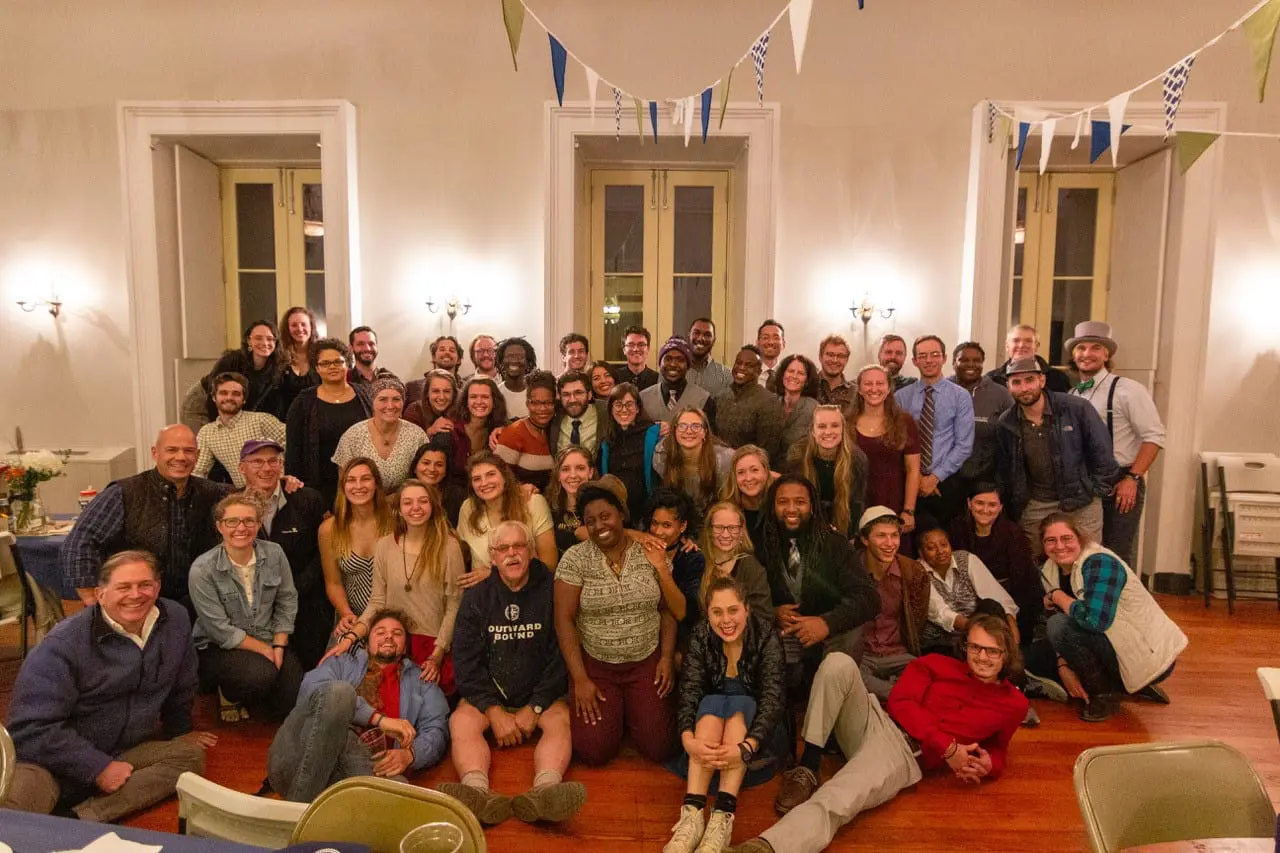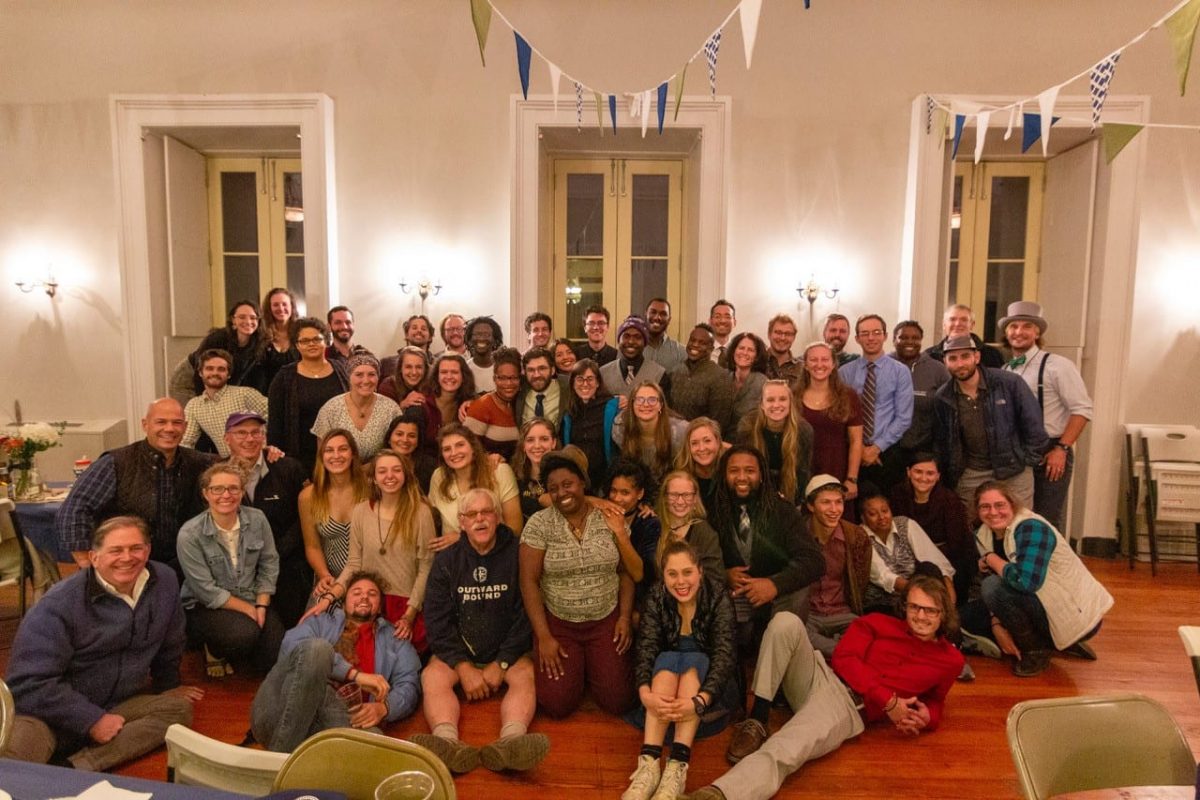 Every year our expedition 'season' comes to a close after months of unworldly dedication from our instructors and team. While we don't take the winter off, this milestone creates a perfect time to recognize our internal CBOBS community for going above and beyond throughout the year. Instructors, administrators, and members of the Board all come together on this night to hold each other up in celebration of the difference made by individuals and the entire Baltimore Chesapeake Bay Outward Bound School family. It's also a tradition to recognize esteemed members of our crew for landmark years of service.
We're all so fortunate to work for an organization that takes time to stop and recognize the commitment of our staff. Sure there's laughs, silliness and shenanigans—but the Awards Dinner is truly one of those moments when you can really feel how much our mission matters to those who show up every day. It connects our teams who work across different functions and gives our Board a chance to hear from the change-makers at our school.
Now that you know a little bit about the event, take a look at some of the award recipients from 2019. Individual staff are recognized for Safety, Service, and Compassion as well as being noted the Employee of the Year or receiving the Silver Whistle Award (which is specific to field staff). If you know any of these important people at our school, please congratulate them as their work made a difference this year.
It goes without saying that the heart of our organization keeps beating thanks to the support of our donors. We are able to continue to push what's possible by hiring and retaining the best and brightest in our industry thanks to the financial support of those outside our campus. If you're one of those incredible people, we recognize you too. If you'd like to be, you can start making a difference today by going here.
Until next year...
2019 STAFF AWARDS
Safety
Mycah Berryman
Service
Katie Dyer
Compassion
Rice Ermilio
Employee of the Year
Kelly Reynolds
Silver Whistle
Chris Doyle
YEARS OF SERVICE
3 YEARS

Leah Bentfield
Jonathan Chance
Kai Daniel
Catherine Dyer
Patrice Ermilio
Victoria Haltermann
Rebecca Lyons
Anna Sprague
Katelyn Stoskus
5 YEARS

Elaine Gray
Gavin Reen
Brian Schachter
Ben Worden