CORNERSTONE AWARDS DINNER
SATURDAY, MAY 12 2017
The 15th Annual Cornerstone Awards Dinner ordered up some classic Outward Bound weather for this year's event, but that didn't stop our guests from taking on the Aerial Teams Course before sitting down for the evening. We were treated to a live stream of the Kentucky Derby, a video presentation from our friends at Wide Angle Youth Media, and yet another compelling speech from an Outward Bound Alumna—Sybria Black. All told, it was a record-setting year honoring two key individuals from our community, one we will not soon forget.
At this year's event we opened up the new Aerial Teams Course for our guests and their families. Alumni, board members, donors, and staff all had the chance to enjoy the challenges together high up off the ground before descending on the 100' zip line! Talk about working up an appetite.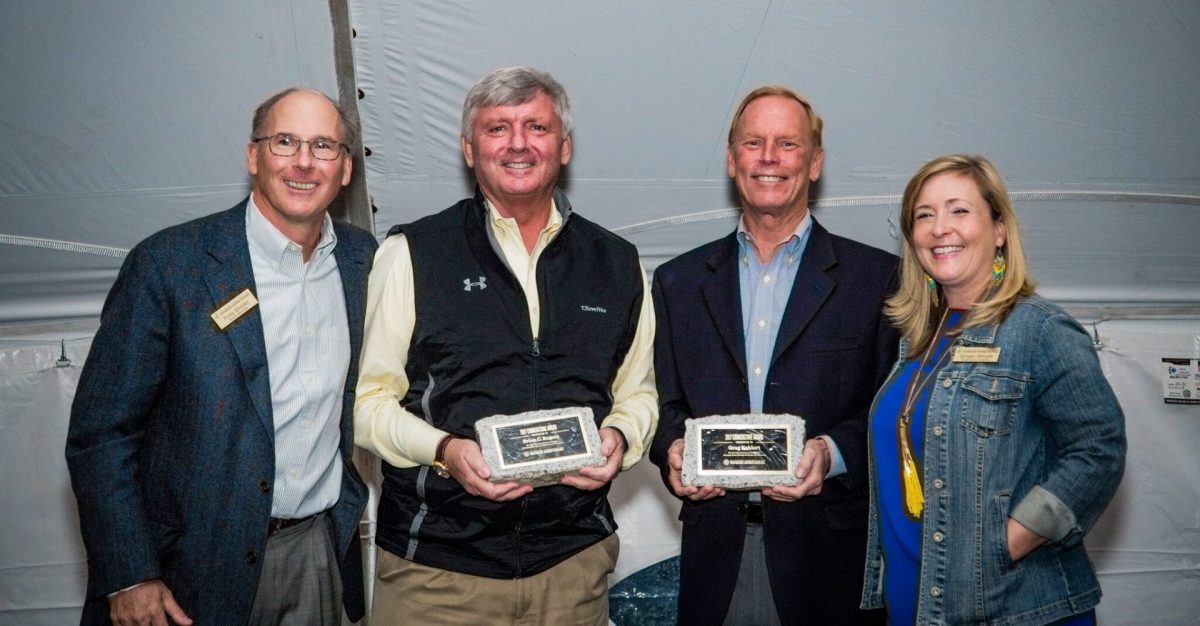 There were so many worthy candidates for honorees this year that we had to pick two. These two made for a year that we will not soon forget - thanks to Brian C. Rogers (Chairman of the Board and Chief Investment Officer at T.Rowe Price) and Greg Kahlert (President of The Kahlert Foundation). Pictured with our Board Chairman, Andrew M. Brooks and Executive Director, Ginger Mihalik. A select group of donors came together to establish the Brian C. Rogers Scholarship Fund to commemorate his leadership.
Ever year we host a student speaker that shares their Outward Bound story. Sybria Black, Youth Leadership Corps (YLC) Scholarship alumna stole the show with her honest account of the trials and challenges a course offers.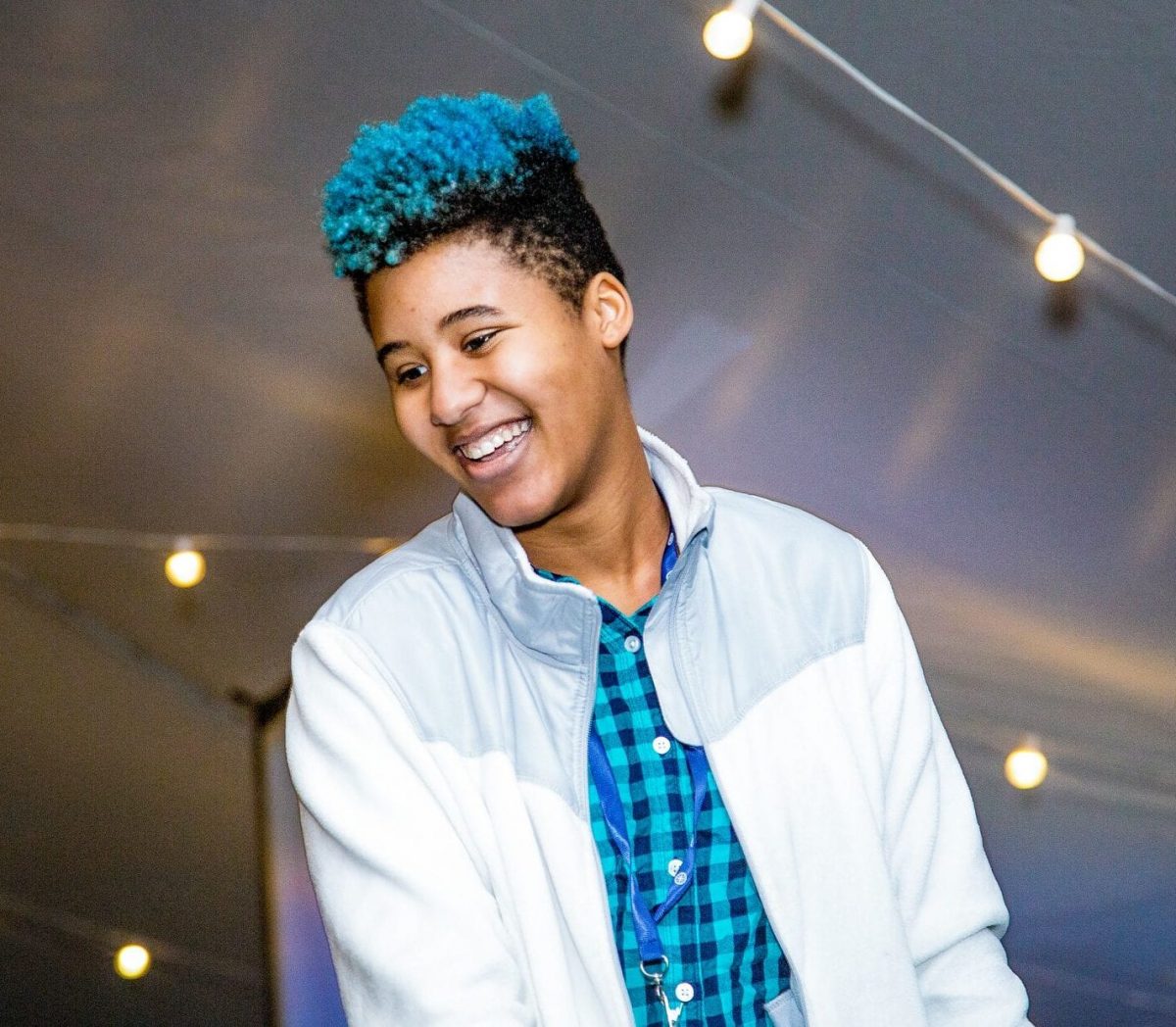 Charting Our Course
Read this article and more as it was originally published in our Annual Report of 2017.