We are excited to announce Kristen Komlosy as the new Executive Director of Chesapeake Outward Bound School. Kristen comes to Outward Bound with a wealth of non-profit leadership experience, most recently as the Executive Director of Shelters to Shutters for the National Capital Region (DC, MD, and VA). Her roots and passions have long been grounded in youth development.
Like any Outward Bounder can attest, a trail hike is a perfect way to get to know a person better, so together we hit the trails of Leakin Park to learn about Kristen, her goals and accomplishments, and what she's looking forward to here at CBOBS. See what Kristen had to share on trail-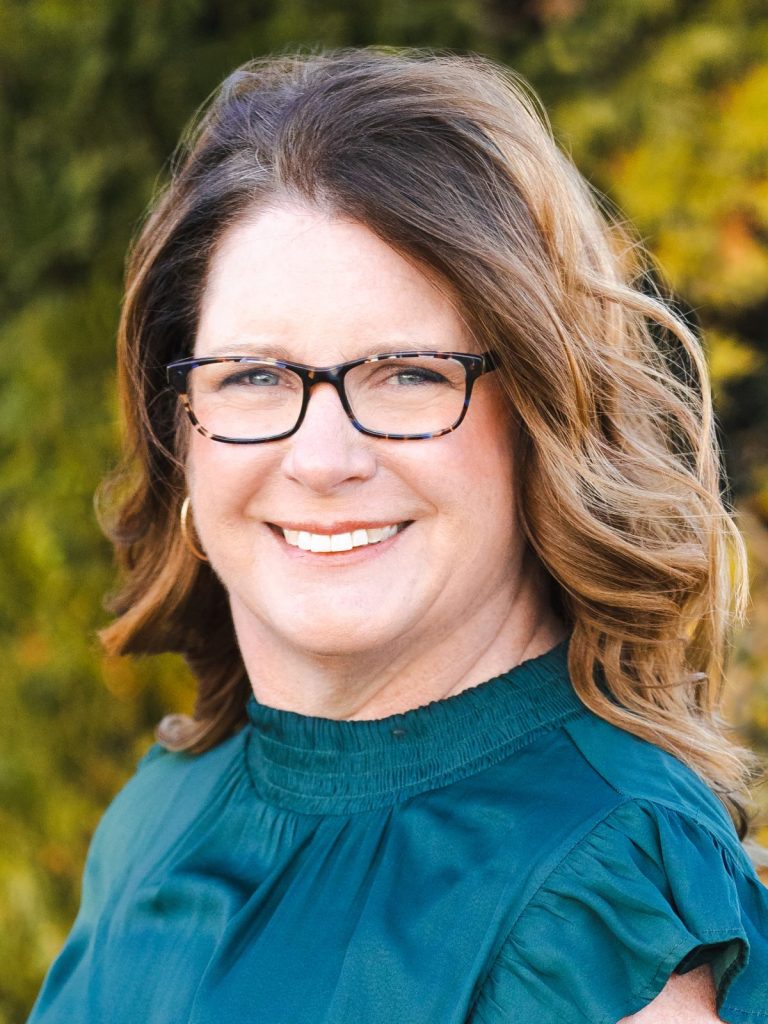 ---
Hi, everyone. I'm Kristen. I'm the new executive director of CBOBS, Chesapeake Bay Outward Bound school, thrilled to be here. Can't wait to meet everyone. And hope you get to learn a little bit about me. So I thought we'd take a walk and I'd share some fun facts about myself.
Tell us a little about yourself!
About me, let's see, I am originally born and raised on Long Island in New York. And what brought me to Maryland was I went to undergrad at Towson to become a teacher. So, it all started with youth. I loved working with the kids. I taught second and third grade in Baltimore County, in two different areas. After that I moved into the corporate sector as a trainer and found myself in nonprofit leadership. This was just over a decade ago. I love it. There's nothing better than doing mission based work.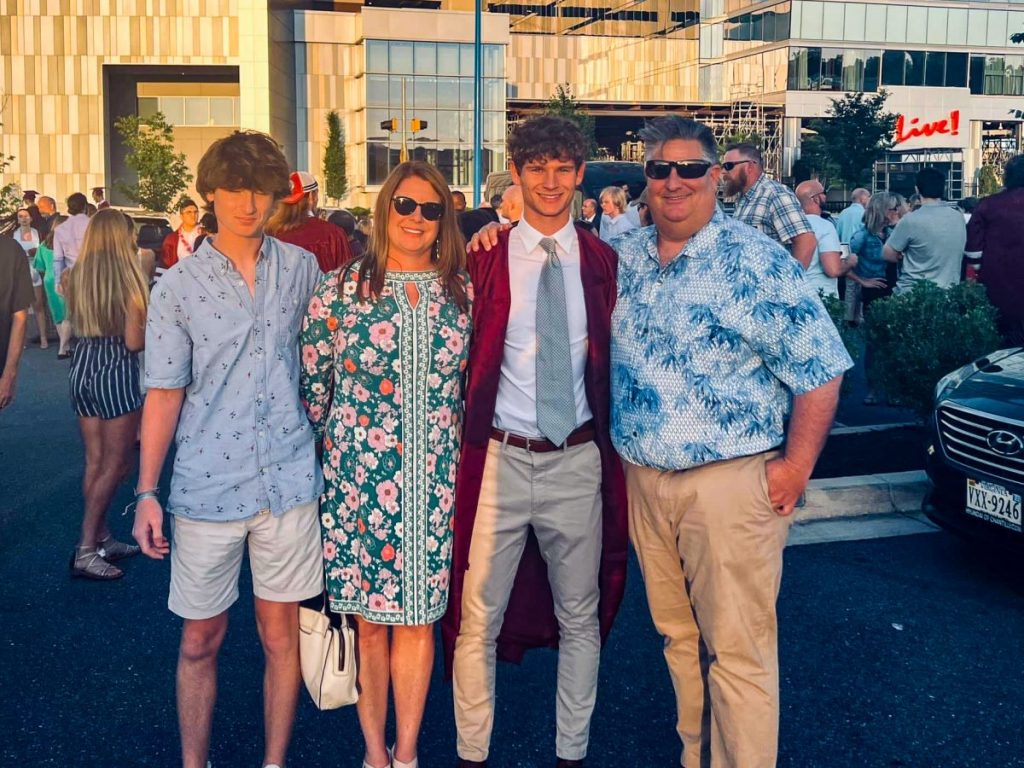 I spent almost nine years building and scaling Girls on the Run DC, a youth development program. I spent a couple of years working with JDRF Maryland, funding core research for type 1 diabetes, and most recently worked with the unhoused population. There's something in terms of being part of the community that is super important to me. And now I'm thrilled to be here at Chesapeake Bay Outward Bound School. A couple other fun facts- I have two teenage boys so I spend a lot of time on sports fields. We also love to be on the Chesapeake Bay. We're big boaters and kayakers. I love the woods. And I have two Goldendoodles.
What drew you to work at Outward Bound?
Outward Bound is something that really resonated with me. It makes me think of my own path. I love being in the youth development space and working with youth. They are our future. I believe in helping them be the best version of themselves. And that's what Outward Bound is doing.
Quite frankly, I was a young adolescent that struggled with my own self confidence. It really wasn't until my 20's and honestly more into my 30's that I found out who I really was and became the best version of myself. So, when I saw this opportunity, between the work that we're doing in support of our youth, and the work that we're doing to make impact in our Baltimore and DC communities, both I feel very passionate about, it is something that I was really excited about being part of.
A favorite memory in nature-
One that really jumps out is as a teenager, was for my 16th birthday. I went whitewater rafting in the Delaware Valley. It was just an incredible experience in terms of looking at the rapids, and there definitely were some rapids, seeing the surrounding areas we were navigating, being a part of the crew around me and working together as we completed that excursion. There was such beauty in so many ways from the water to the land around us and the people that I was with. And that's something that really has stuck with me.
Would you rather be on water or on trail?
This is a hard one. And here's why. I love them both! I don't think I can choose, but what I will say is that I love to be on the water. It's a place where my family and I spend a lot of time together, connecting. That means so much to me. As far as hiking, that's where I connect with my friends. It's my time away from my family. It's another way to be with people important to me- my girlfriends! We'll often meet up on the trail.
Tell us about a professional accomplishment you are proud of-
When I think about a professional accomplishment, one that really brings a smile to my face is the work I did at Girls on the Run. What I'm most proud of is when I started, we were serving no less than 400 girls that were primarily Ward 3 of Washington, DC. When I left, we were serving 2,200 girls a year across all eight wards. We did that with the community, in partnership, because every girl deserves to be part of the program. It was important that every girl had access. I'm excited as we continue to deepen our work here at Outward Bound to continue to serve more and more youth across Baltimore and DC.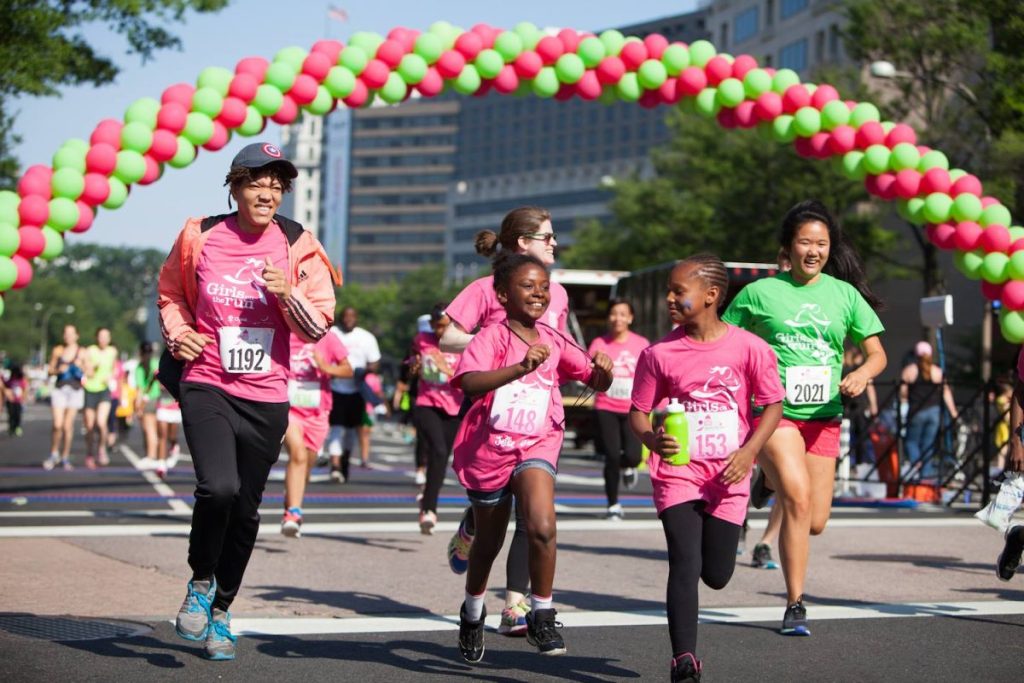 Thinking about our mission of "changing lives through challenge and discovery", what is a recent challenge you overcame? 
One challenge I overcame was fairly recent. I had the pleasure of going out to Telluride last summer. It was my first time going out there to hike. I was going with some friends who, that's what they do. They live and breathe it, regularly hiking out in that world. And leading up, two weeks before, I had COVID. Immediately, I was thinking to myself, I don't know if I'll be able to go on this trip. Well, I made it out there, but I could feel my mind starting to wander. Bits of self-doubt telling myself, no, you can't do this, you just got over being sick. I was frustrated that my doubts were growing. It had been such a dream to get out there.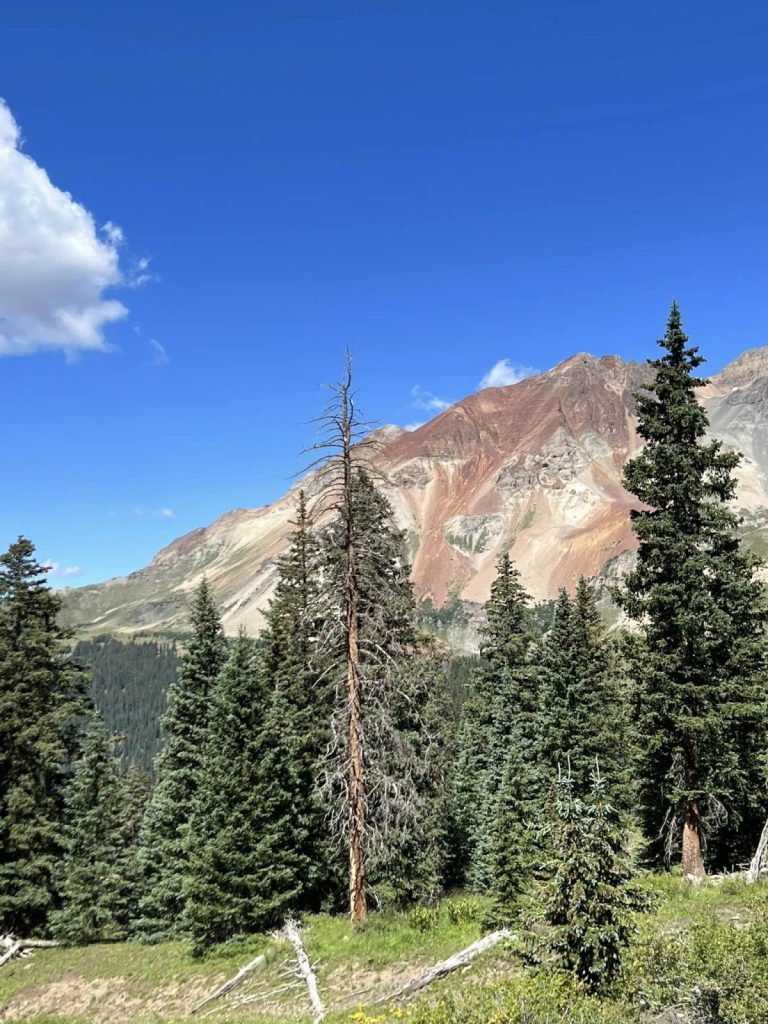 Well, it came time for the big hike. We were going to climb to 12,000ft. The folks I was with were rockin' and rollin' and hiking away. Meanwhile, I could feel that I was struggling. It was warm, my chest was still hurting, yet I was determined. And then the self-doubt creeped in. I started to compare myself to the others that I was with, watching them go ahead of me. With the distance growing between us, I finally thought to myself, it's okay- this is your journey. You don't have to be exactly like them. This is hard, and I am okay.
I took a few moments to regroup in terms of myself, my inner voice, my self-talk. I slowed down and looked around and saw the all the aspens. I took a breath, acknowledging that I made it. That's been something that's been with me throughout. When I think about self-talk and self-doubt and the process of overcoming that, I think that's what Outward Bound is. We are working to challenge our youth in a way that builds self-discovery. That is something that I take with me in all I do.
Okay, now for a silly one. If you could be any animal, what would you be and why?
I think that may vary day to day or moment by moment, but if I were to think about it right now, I feel like a horse. I love that a horse can go through life at different speeds. They've got their sprints, their gallops, but also the leisurely trail rides. And that's what I think about for myself. There's times when you go full speed, but I'm also learning to kind of take some more trail rides, so to speak. So yeah, today, it's a horse.
What is a personal goal of yours?
I set a personal goal for myself right as we were starting to emerge from the heart of the pandemic. Work-life balance sometimes feels like a challenge, so I wanted to build a goal that prioritized that balance. And that was to tap into and find opportunities to travel more. It's something that I've always loved and really desire to do more of. So, the goal is that once a quarter, I take a trip. And that trip can be big or small. So, for example, usually once a summer we take a trip as a family. This summer we'll go to Mexico. That counts as a big trip.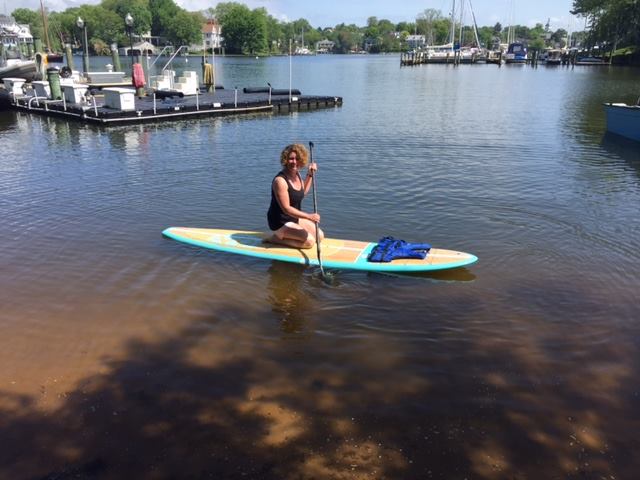 Most recently, I decided it's a beautiful day out, no one was around, but I wanted to be out. I decided to go on a trip by myself, and drove over to Lewes, Delaware. I had my bike in hand, took the ferry over to Cape May. Having never been there, I spent the day biking around Cape May, checking out the nature and having some good food. And so that's my personal goal, once a quarter, and I think I'm on track for '23 to hit that.
What is something you're looking forward to in your new position as Executive Director?
Thinking about what I'm looking forward to with Outward Bound, a couple of things come to mind. I don't think it's just one. Of course, I'm looking forward to going on some sort of expedition. I can't wait to be a part of that. As a bigger picture item, I'm looking forward to building. What I mean by building is building upon this incredible foundation that we have here with the tremendous staff and leadership in place to deepen the impact that we've been making, across both Baltimore and Washington DC. That's what I'm really looking forward to. I like to build and I'm excited to do that here.
What is a what is a fun fact about you?
A fun fact is that I absolutely love SodaStream. If you come visit, or I visit you, I usually have a SodaStream bottle in hand. For those that don't know SodaStream it's a machine you have at home to make fizzy water. The love came out of the pandemic and being at home. Now, I don't go anywhere without it. If you find me on one of those trips that I'm planning to take once a quarter, which usually doesn't require getting on a plane, the SodaStream is in hand, machine and all.
---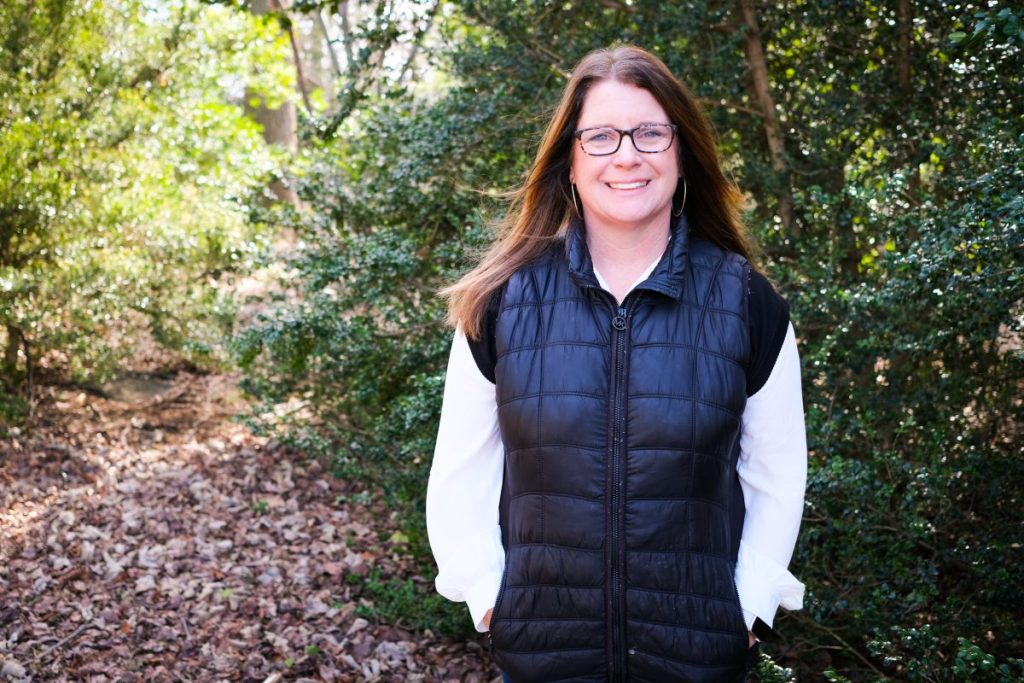 Kristen comes to CBOBS after serving as the Executive Director of Shelters to Shutters. Kristen joined Shelters to Shutters in 2021 as the Executive Director for the National Capital Region market. In her time at Shelters to Shutters, she brought strategic development and engagement opportunities forward that delivered impact to the Shelters to Shutters mission. Her talents in developing market pipeline opportunities, driving strategic process implementation and creating necessary models to facilitate corporate development and outreach efforts deepened Shelters to Shutters impact across the region.
Prior to joining Shelters to Shutters, Kristen was the Executive Director of JDRF for Maryland and Girls on the Run – DC, a youth development program, where she provided overall strategic direction for programming, fundraising initiatives to raise 70% of the operating budget, high-level volunteer engagement and financial operations efforts. Kristen initiated and led an expansion of programming into Prince George's County, MD. As a result, Girls on the Run – DC served over 2,200 girls a year across all eight wards of Washington, DC as well as Prince George's County.
With more than ten years of leadership and management experience, Kristen has a well-rounded background with competencies in the following areas: strategic planning, revenue growth; expanding programming, and providing staff and board with effective leadership and management. Kristen earned a master's degree in Organizational Development from Johns Hopkins Carey School of Business and a bachelor's degree in Early Childhood Education from Towson University. She resides in Arnold, MD with her husband and two sons. Outside of work, Kristen spends time hiking, being on the water with family and friends, traveling and cheering on her sons during their soccer and lacrosse games! Kristen is also a graduate of Leadership Greater Washington – class of 2017.