"Adding these three leaders to our Board brings a new depth of knowledge to our team. They are masters in their field and contribute new perspectives that will help us better serve our community," shares Ginger Mihalik, Executive Director. Each of the three additions share a spirit for adventure as well—especially Fritz Schroeder, who is an Outward Bound alum. Nancy and Damion have also tested themselves on our high-ropes Challenge Course. Our team is grateful to have each of them join us on the path to our future as an organization, and we look forward to serving alongside them.
Read on to learn more about our new leaders who make our greatest work possible.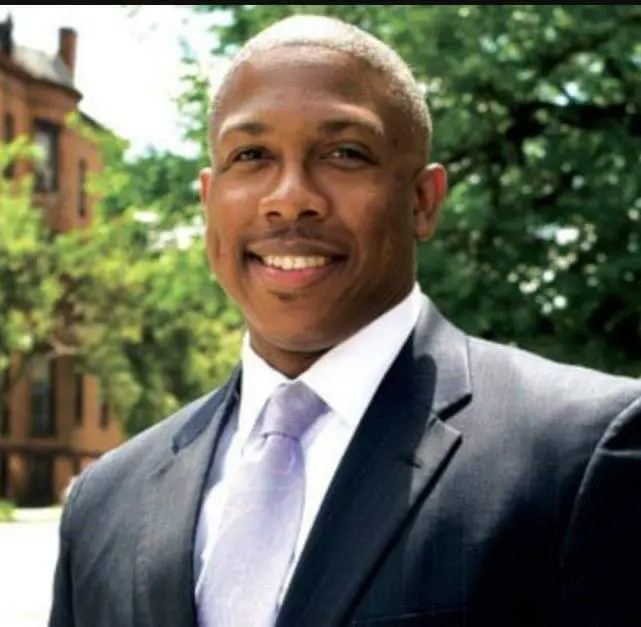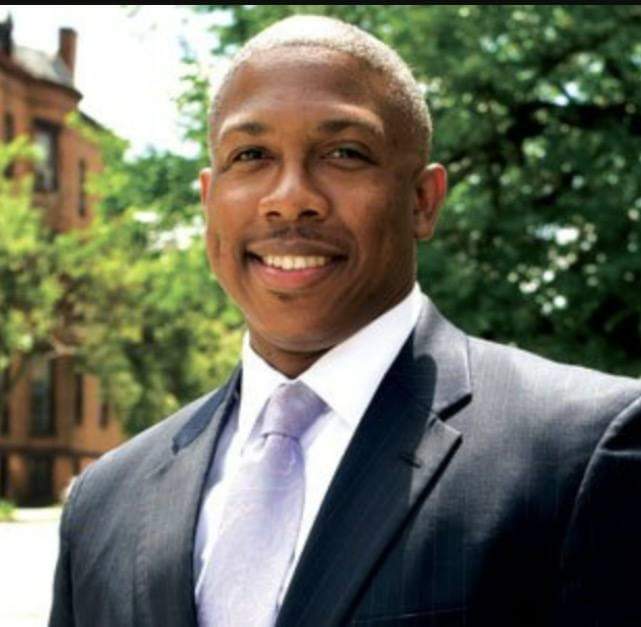 Mr. Damion J. Cooper, Th.M.
A graduate of Paul Laurence Dunbar High School, Damion is a product of the Baltimore City Public School System. He continued his education at Coppin State University to earn a Bachelor of Science Degree in Business Management. He has also attained a Master's Degree in Theology from the United Baptist College and Seminary.
Damion's life story includes a startling account of a gunman shooting him an inch above the heart at point blank range. Years later, while in Seminary, he mentored a young man in prison, whom he discovered to be the assailant who had shot him. These events inspired Damion to teach forgiveness, self-control, discipline, and redemption via mentorship. He in turn created Project Pneuma, a holistic program focused on curbing impulsive actions in young African American males. The project teaches yoga, mindfulness, breathing techniques, and martial arts. Project Pneuma also partners with the Baltimore City Police Department for young men and new officers to build trust, respect, and cultural competencies.
Damion previously served as the Director of Neighborhood Relations for the Baltimore City Council President. He brought forth new initiatives and potential legislation aimed to nurture relationships and bridge gaps between city government, communities, faith-based Institutions, city schools, and colleges.
Damion is a certified Gang Awareness and Intervention Trainer through the Department of Juvenile Justice. Damion also serves with the University of Chicago's Center for the Study of Race, Politics and Culture for a national civil rights initiative to promote evidence-based approaches to addressing inequalities that impact historically marginalized groups in urban and metropolitan areas.
Awards Damion has earned include the 2014 BME Leadership Award, 2016 Maryland Out of School Time (MOST) Emerging Leader, 2016 Presidential Volunteer Service Recipient, 2017 Champion of Courage Recipient, 2017 Warnock Foundation Social Innovation Fellow, and 2018 Kings Landing Women's Association MLK Man of the Year.
Damion and his children reside in Northwest Baltimore.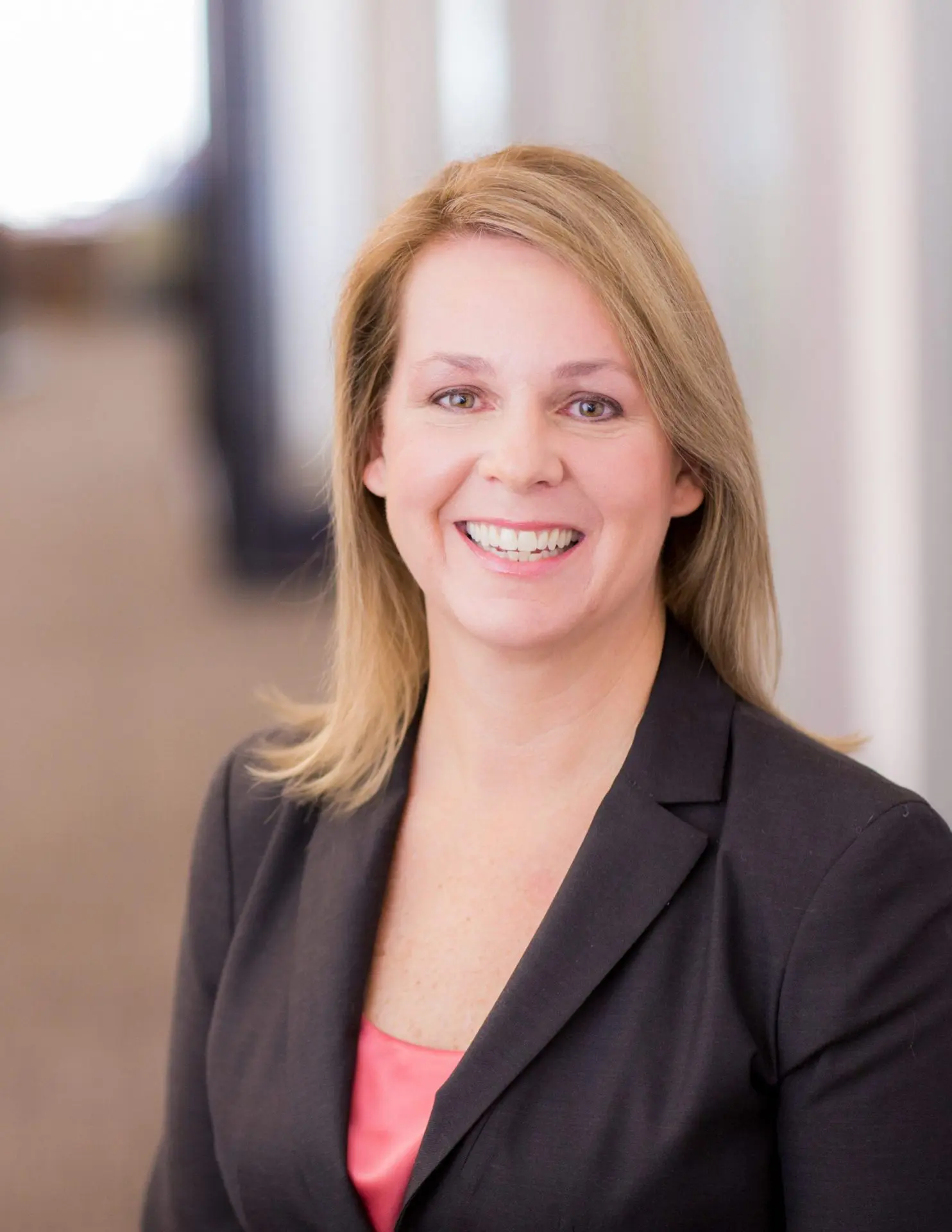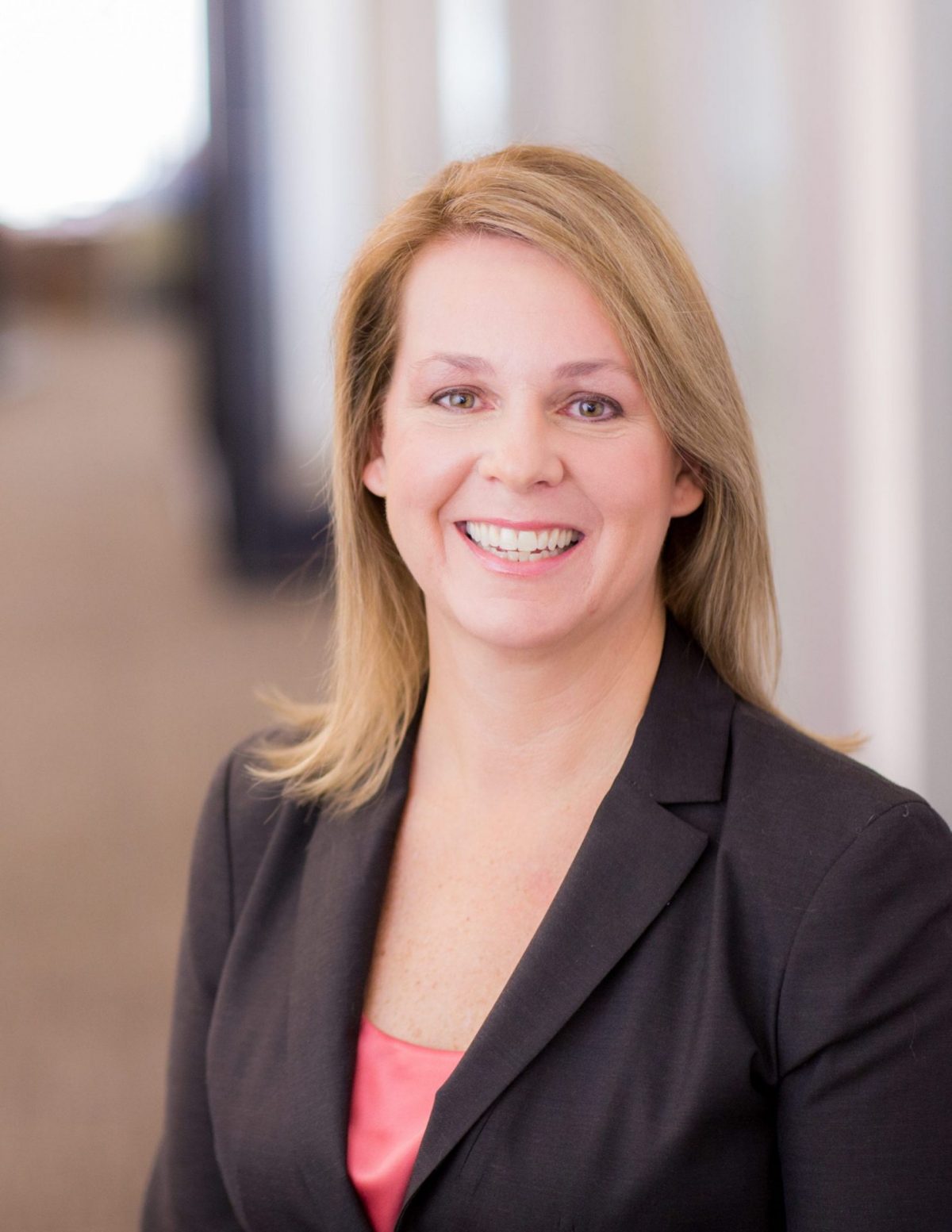 Ms. Nancy Whiteman-Greene
Nancy Greene is Chairman of Miles & Stockbridge, leading the 240-lawyer firm and serving as the steward of its vision and core strategies. She also maintains her thriving real estate practice, focused in acquisitions, development, leasing, and lending. Nancy represents regional and national financial institutions, property owners and tenants, commercial developers, and health care organizations. She brings to the table extensive experience in the negotiation of purchase agreements, joint development agreements, partnerships and limited liability company agreements, as well as various types of loan documents. Her lending practice involves financings for real estate projects of various sizes and purposes, including sophisticated syndicated loans for numerous lending institutions. She has an extensive leasing practice and counsels clients on the full scope of retail, office, and industrial leases and related matters.
As both Chairman and a working principal at the firm, Nancy frequently collaborates with other Miles & Stockbridge lawyers experienced in complementary legal disciplines. She works tirelessly to bring together lawyers from diverse practices and backgrounds to develop the deep understanding of clients and their businesses that helps effectively serve their broader needs.
Nancy is active in numerous regional and national real estate industry and civic associations. She is the first woman to lead Miles & Stockbridge in its 86-year history.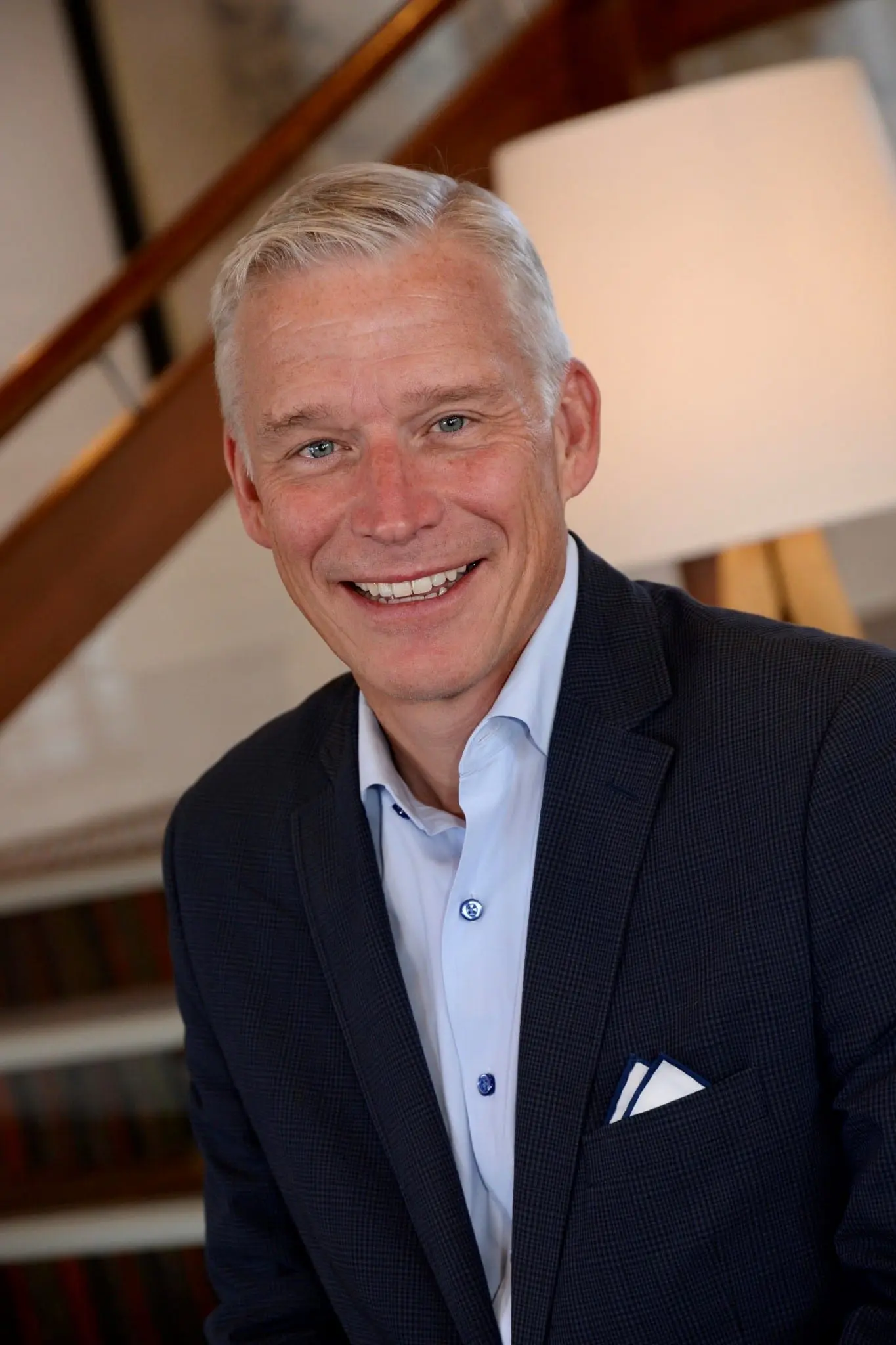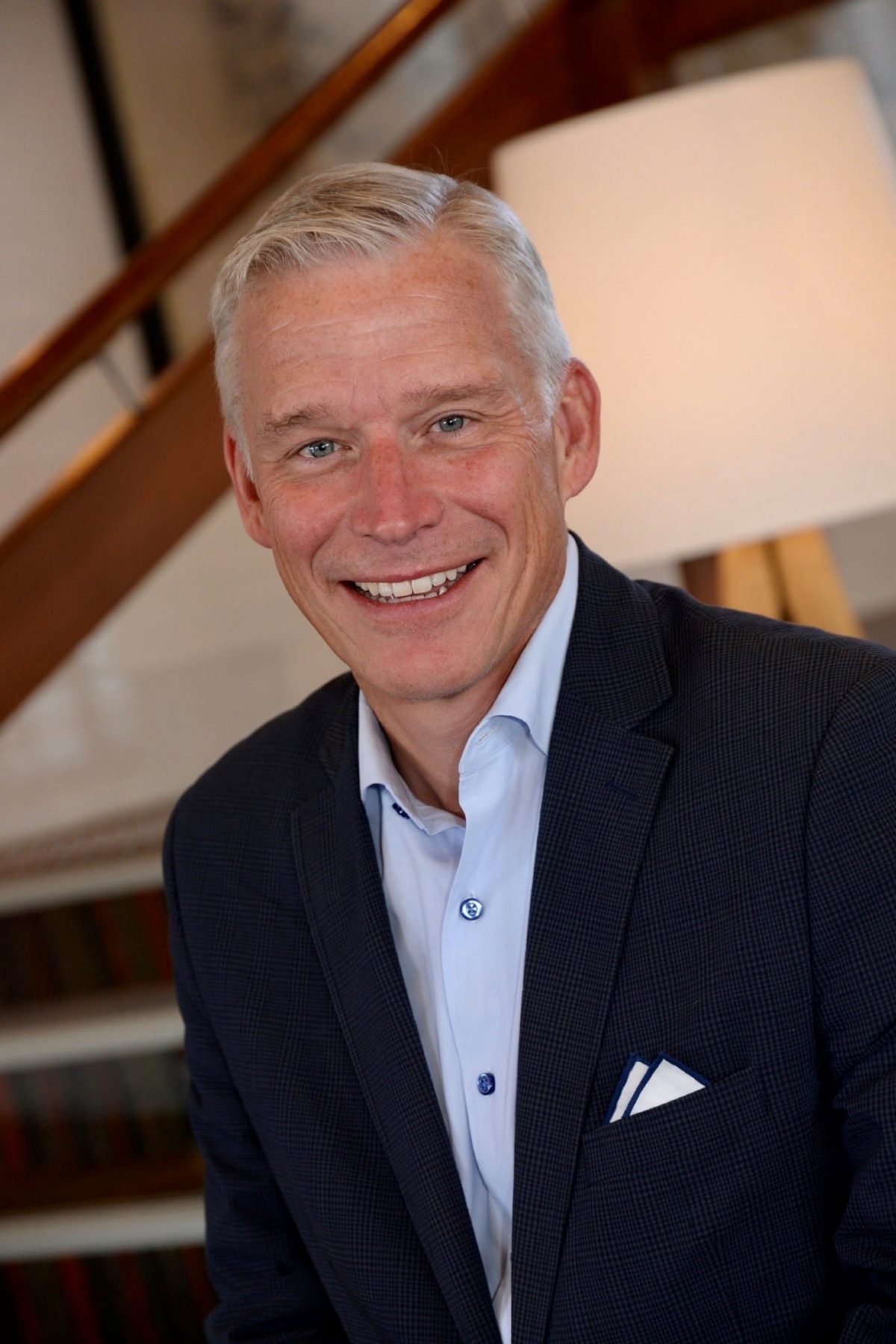 Mr. Fritz Schroeder
Fritz Schroeder became Vice President for Development and Alumni Relations in October 2012, and has served Johns Hopkins for more than 23 years in a series of senior management roles. He provides leadership and oversight for all fundraising and alumni efforts of the university and Johns Hopkins Medicine, and serves as the institution's chief fundraising officer. He was responsible for planning and executing the recently concluded Rising to the Challenge campaign, which received more than $6 billion in commitments.
Schroeder joined Johns Hopkins in 1996 as Director of Annual Giving and became Executive Director of Development and Alumni Relations in 2000. During this time, he held responsibility for alumni outreach and annual giving programs, serving as the Executive Director of the Alumni Association.
In 2004, Schroeder became Associate Vice President for Development and Alumni Relations, with a promotion to Senior Associate Vice President in 2006. He shared responsibility with deans and directors for the university's decentralized fundraising operations in the schools and other units; provided leadership for centralized development support offices; and took the lead on strategic planning, budget planning and oversight, trustee stewardship, prospect strategy development, and general organizational issues.
Schroeder joined Johns Hopkins from the University of Maryland at College Park, where he had served since 1989 in a number of roles, including Director of Annual Giving from 1993 to 1996.
Schroeder is a frequent speaker and conference leader, serves as a trustee of CASE, and is the author of the 2000 book Annual Giving: A Practical Approach as well as several other fundraising chapters. In addition, he is currently leading an effort to develop a more consistent advancement curriculum through the work of a task force established by CASE in the fall of 2017.
Schroeder is a 1989 graduate of James Madison University. He earned a Master of Business Administration from the University of Maryland at College Park in 1994.