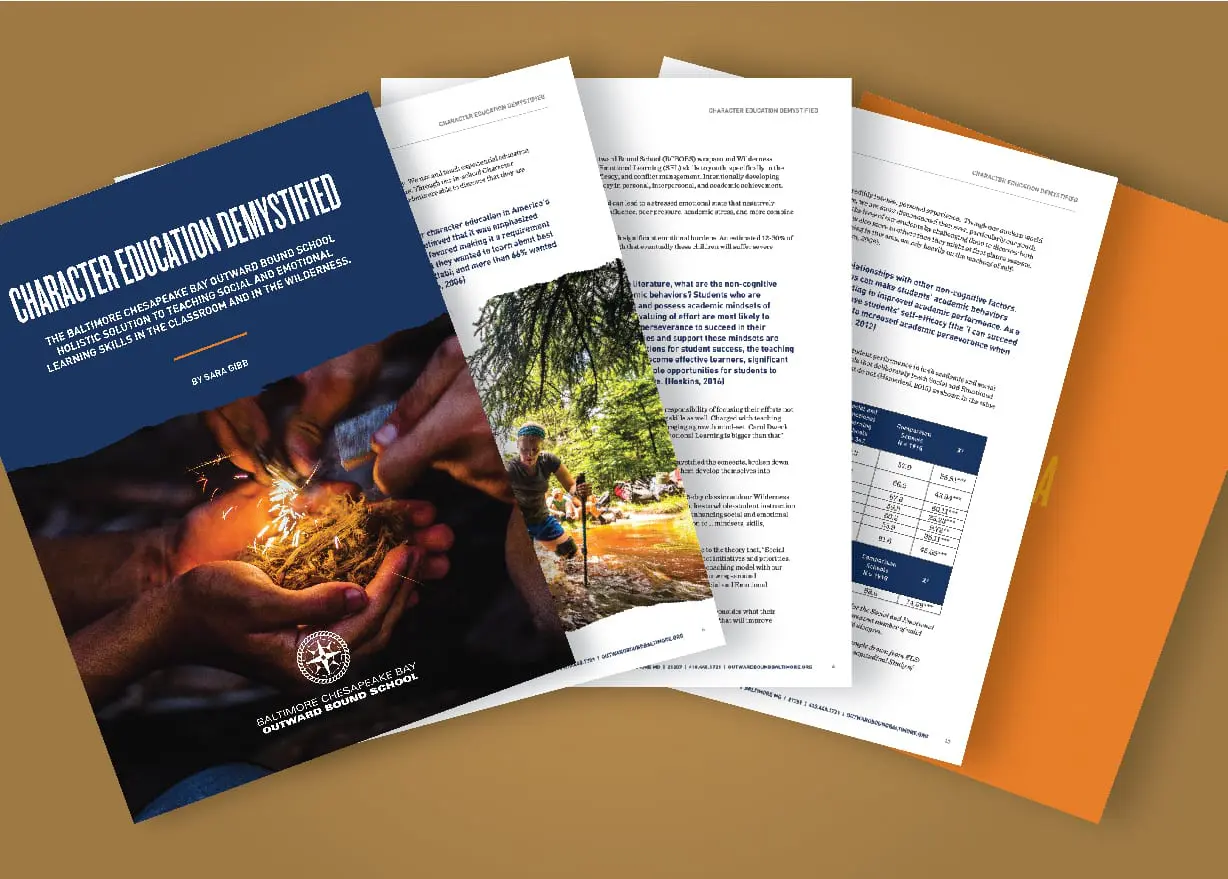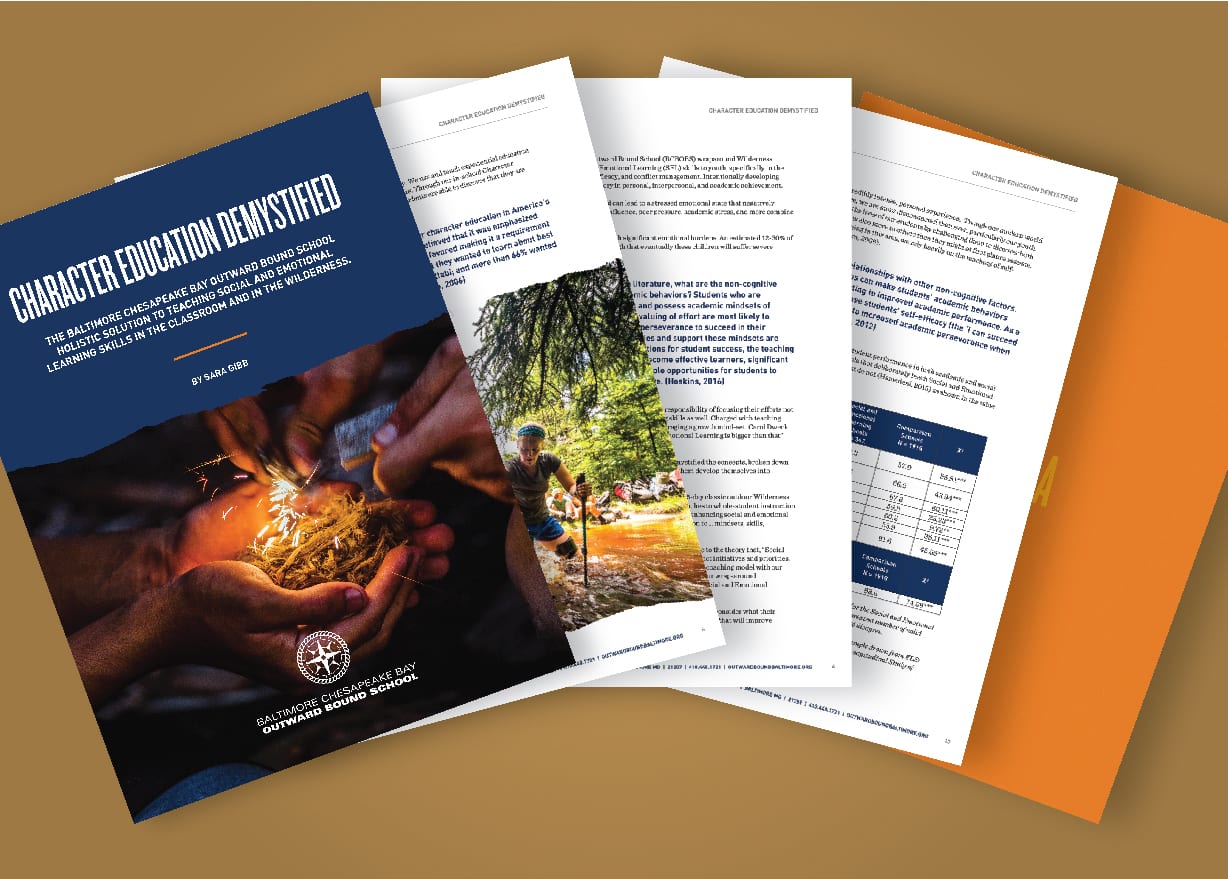 The paper showcases the Baltimore Chesapeake Bay Outward Bound School (CBOBS) wraparound Wilderness Expedition experience as a solution for teaching Social and Emotional Learning (SEL) skills to youth, specifically in the areas of social problem solving, resilience, emotional self-efficacy, and conflict management. Intentionally developing Social and Emotional Learning skills leads to increased mastery in personal, interpersonal, and academic achievement.
Multiple factors in the life of the current American school child can lead to a stressed emotional state that negatively affects school performance and social facility. Poverty, media influence, peer pressure, academic stress, and more combine to create potentially toxic environments for our youth.
Increasingly, American students are coming to school and life with significant emotional burdens. An estimated 12-30% of all school-aged children have emotional disorders damaging enough that eventually these children will suffer severe educational problems (Becker, 2012).
If we step back and consider the research literature, what are the non-cognitive factors that most strongly influence academic behaviors? Students who are equipped with effective learning strategies and possess academic mindsets of belonging, relevance, self-efficacy, and the valuing of effort are most likely to exhibit positive behaviors and the academic perseverance to succeed in their courses. Classrooms that build these strategies and support these mindsets are characterized by clear goals and high expectations for student success, the teaching and practice of strategies that help students become effective learners, significant levels of teacher monitoring and support, multiple opportunities for students to achieve success, and an absence of fear of failure. (Hoskins, 2016)
---
DOWNLOAD THE ENTIRE WHITE PAPER, INCLUDING ALL OF OUR RESEARCH DATA FOR FREE BY COMPLETING THE FORM BELOW.