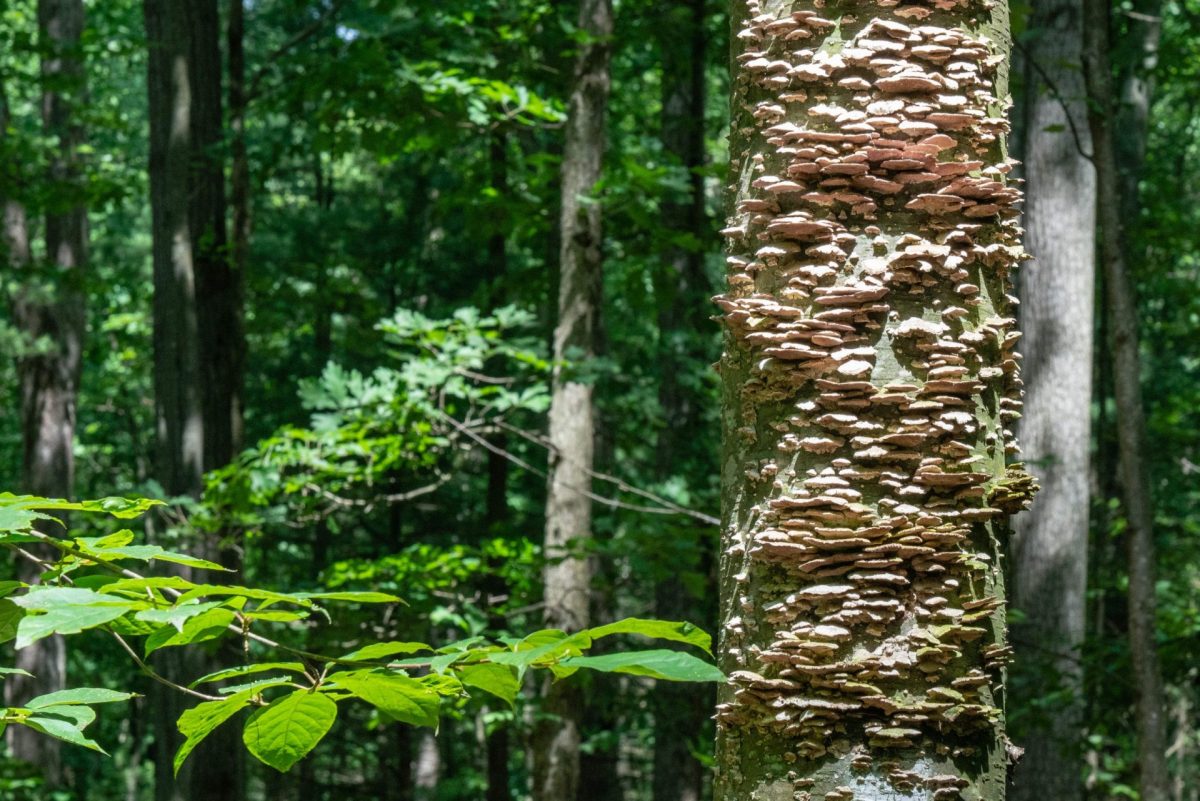 If you're an alumni, we taught you a LOT on your course! Check out our Alumni Lessons to help refresh your memory of basic camp craft and teachings from your instructors.
---
LEAVE NO TRACE (LNT)
Going camping? Make sure to remember these Leave No Trace (LNT) principles to protect the environment! We see a lot of cool things in nature, and our impact affects it every time we go into the wilderness.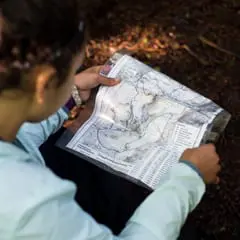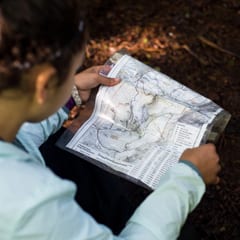 1: PLAN AHEAD
Before you go anywhere, research your location! Look at trails, research the environment, and make sure there aren't any restrictions on where and when you camp.
Prepare for the weather. It's best to figure out the weather ahead of time so you're prepared with rain jackets, sunscreen, and other clothing and tools to face whatever conditions are headed your way.
If you can, repackage your food. If a snack is in a bag also in a box (like crackers), you don't need to bring the box with you! It'll pack more easily, and creates less trash on the trail.
Use your map and compass during your trip. Get a map for the area so you don't have to build cairns or mark the environment to remember your trail.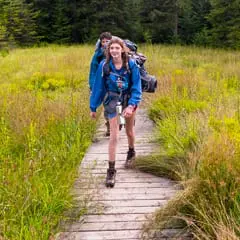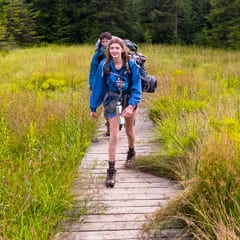 2: CAMP AND HIKE ON ESTABLISHED AREAS
Be sure to use sites that have already been built, used before, and designated as good places to camp. Follow trails and don't create new ones!
When you camp, be sure to camp at least 200 feet away from any bodies of water like lakes and streams to prevent erosion and contaminating the water.
Walk single file in trails - even if it's muddy! This prevents trails from widening and affecting plants and wildlife.
Keep your campsite small to minimize your impact.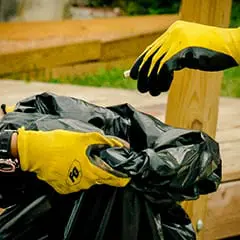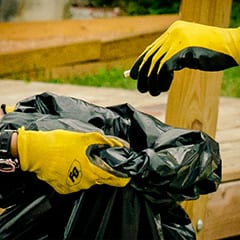 3: PROPER WASTE DISPOSAL
Four words: Pack in, pack out. Anything you take with you including food and trash should be packed out—even if it's food that's been cooked but not eaten!
Whenever you leave a campsite, make sure to do a full sweep to make sure you've left nothing behind.
This might sound gross, but, bury your poop. Dig a cathole 6-8 inches deep for your waste, and cover and disguise it properly. Mark it with a stick so no one else uses that spot!
Wash yourself, clean dishes, and use the bathroom at least 200 feet away from your site and any water sources to avoid contamination and to spread your impact.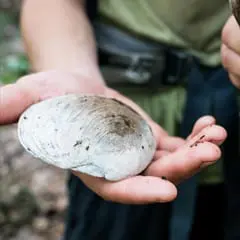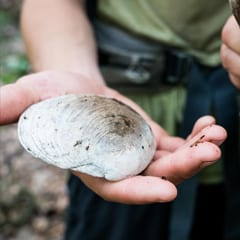 4: LEAVE WHAT YOU FIND
Leave rocks, nature, and historical objects as you find them! Leave them there for others to enjoy.
Don't dig up the ground or build anything like rock benches at sites or cairns on the trail. This prevents marking the landscape, erosion, and destruction of the environment.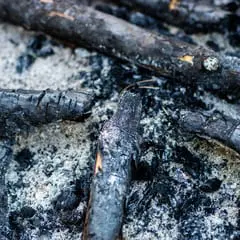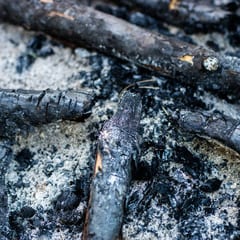 5: MINIMIZE CAMPFIRE IMPACTS
Use established fire rings (don't build one if you don't have to or if it's not allowed), and keep them small.
Put out campfires completely—this prevents embers from spreading, which could cause forest fires.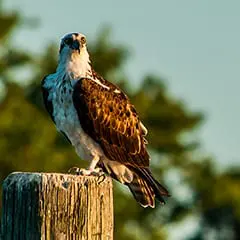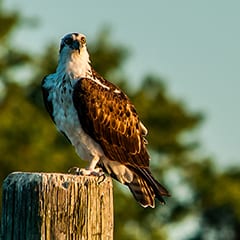 6: RESPECT WILDLIFE
No matter how freaky they are, don't kill bugs! If you really hate them, wear some bug spray.
Don't approach or feed wildlife, at risk of injury to yourself or the animal. We also don't want to change an animal's diet—human food is not good food for wildlife!
Store trash and food securely to prevent smells from luring wildlife to your campsite, and to prevent animals and insects from eating your food.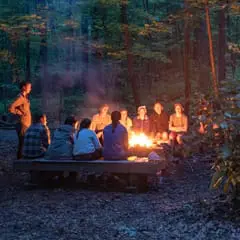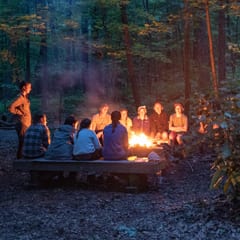 7: RESPECT OTHERS
Share the trail! Be courteous while hiking, and yield on the trail to bigger parties who may have trouble passing you.
Be sure to camp away from trails to keep from blocking or expanding the trail.
Many people escape to nature for its sounds and atmosphere. Keep quiet and courteous, and avoid loud noises and activities (unless, maybe, it's pouring rain) that could disturb other campers and hikers.
ARE YOU AN ALUMNI?
Fill out our alumni survey!