Turning Theory to Practice
I remember the moment clearly. I was standing in front of my 4th grade class giving a lesson on honesty. I remember thinking, "why should they believe me?" 
Honesty is really hard! It requires courage, integrity, self-confidence, and so much more. How could I give my students an experience that helped them see the value of honesty outside of just listening to my speech in front of the classroom?
Long story short, that moment launched me into my work in experiential social-emotional development, and drove me to look more closely at what educators can do to help students develop the skills and attitudes needed to flourish.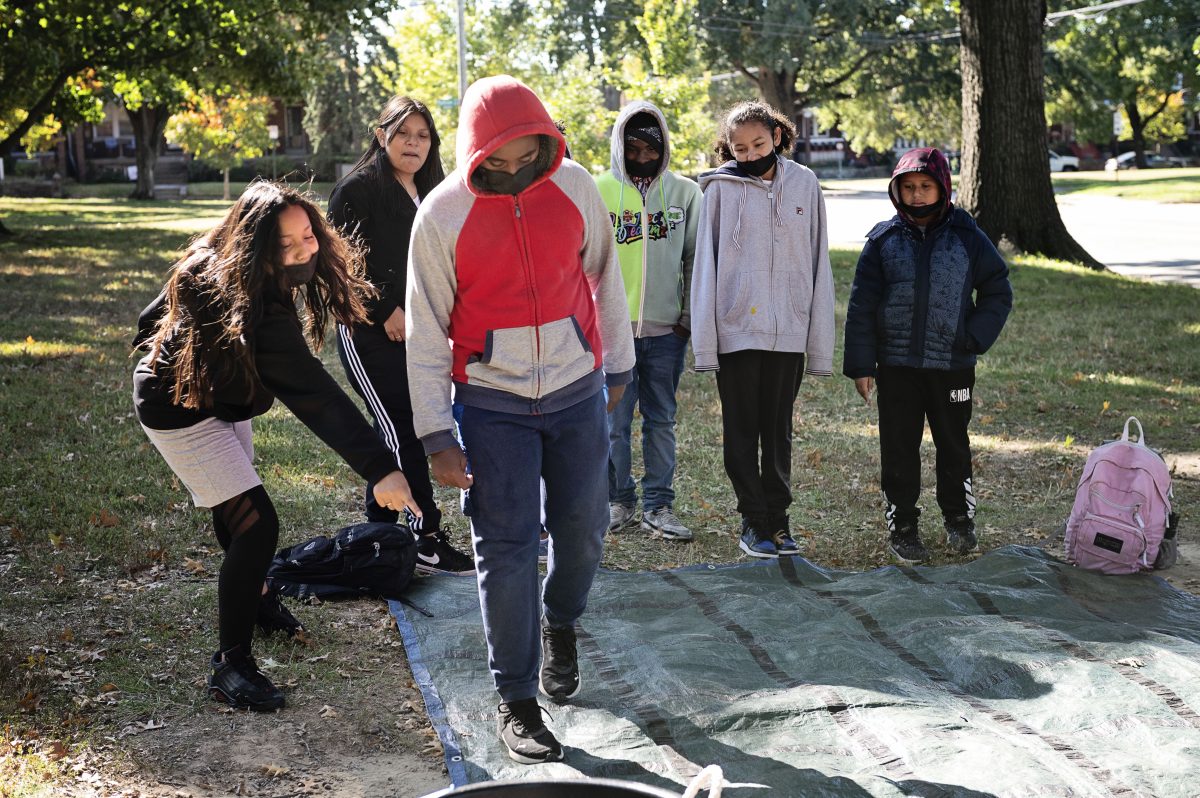 Capital City students at their DC school working through a group initiative together. Photo by Jamie Horton
For the past 8 years I've worked as both a practitioner and a learner with Outward Bound. I've wrestled with questions like:
Where can young people learn skills in an authentic environment? 
What strategies for reflection work best for youth? 
How can I motivate students to do something hard?
What educational best practices apply to social and emotional development?
What I've discovered in my work is that there is often a gap between the work we do frontline with students and the educational theory that supports our program development. Research on the benefit of SEL is finally becoming readily accessible, but what about the how? 
Thankfully, some quality researchers and organizations are hard at work on this question. And today I am thrilled to announce Outward Bound's partnership with Character Lab.
Our Partnership with Character Lab
The mission of Character Lab is to advance scientific insights that help kids thrive. Studies estimate that it takes 17 years for research to make it into practice, and Character Lab is working to shorten that timespan by bringing research to the hands of parents and educators. 
The Character Lab story can be found on their website:  "Character Lab was founded in 2013 by scientists and two educators: Angela Duckworth, author of Grit: The Power of Passion and Perseverance and Rosa Lee and Egbert Chang Professor of Psychology at the University of Pennsylvania; Dave Levin, co-founder of KIPP public charter schools; and Dominic Randolph, Head of School at Riverdale Country School. 
Dave and Dominic met Angela on a field trip. The two educators were visiting leading researchers around the world, eager to find scientific insights that might help young people lead lives that were good for others as well as themselves. These conversations revealed a problem: Because research involving kids and educators was so much more time-consuming and expensive than research with adults, the pace of scientific discovery was frustratingly slow. What's more, insights that had been uncovered by scientists remained hidden from educators and parents, buried in academic articles filled with technical jargon. Together, Dave, Dominic, and Angela agreed that a bridge was needed to connect educators and research scientists."
Bridging the Gap
We at Chesapeake Bay Outward Bound are proud to partner with Character Lab to bring our educator community tips and tools to bolster their approach and knowledge to support their students.
"Outward Bound and Character Lab are aligned in our missions to ensure that all kids are set up for healthy development and well-being. By working together, we can be proud that scientific research is getting into the hands of people who can inspire adolescent well-being." 

- Elliot Luscombe, Partner of Strategic Business Development at Character Lab
Elliot and his team are committed to engaging with organizations such as ours to ensure that educational and social research gets more easily into the hands of frontline educators. 
We dove headlong into Character Lab's resources, found some of our favorite ideas, and integrated them into our Curriculum Portal, as well taking researcher's work and converting them into student-facing lessons!
Student Achivement
I've come to see Outward Bound as a "bridge" program (along with so many other excellent OST programs) that help take student learning from the theoretical and classroom-based context and help young people practice and apply key skills in a new way.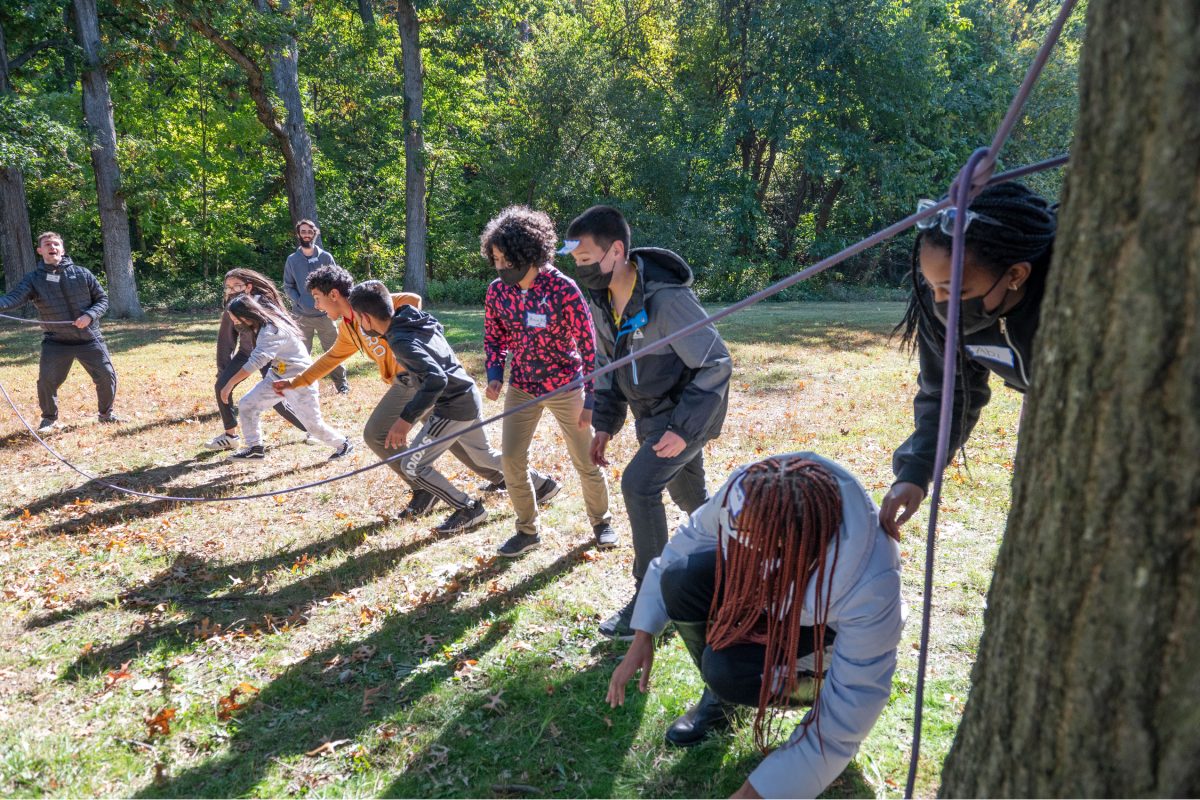 Students at an Outward Bound program attempting a group challenge together. Photo by Jamie Horton
We know that the best service to our students is staying informed and finding partnerships that enhance our work. When educators understand the why and how behind the conditions that lead to social, emotional, academic, and physical well-being, it can start a domino chain that ends with thriving young people.
Our vision is to help support resilience in our students, and we are so glad to have Character Lab on our side.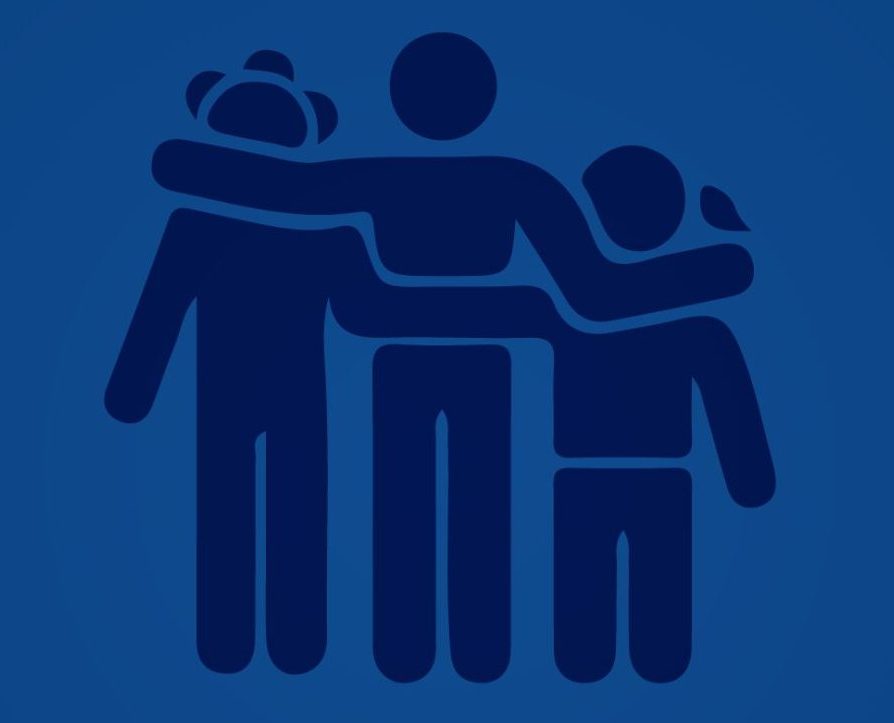 In our effort to equip teachers and students with meaningful resources, we're combing our Curriculum Portal for our favorite lessons on Group Relationships and Teamwork and putting them into a cohesive Belonging Unit that is free and open to the public. Check out what we've been working on in collaboration with Character Lab. Explore the Belonging Unit
Belonging is one of four key domains in our educational framework. We know it is the foundation for learning so we're starting here first.