We are wishing a bittersweet farewell to Sara Gibb, our Instructional Designer, and her family as her husband CDR Arthur Gibb III retires to start a new chapter as Dean of Community Life at the Hotchkiss School in Lakeville, Connecticut. He was recently honored at the United States Naval Academy for his 28 years of military service.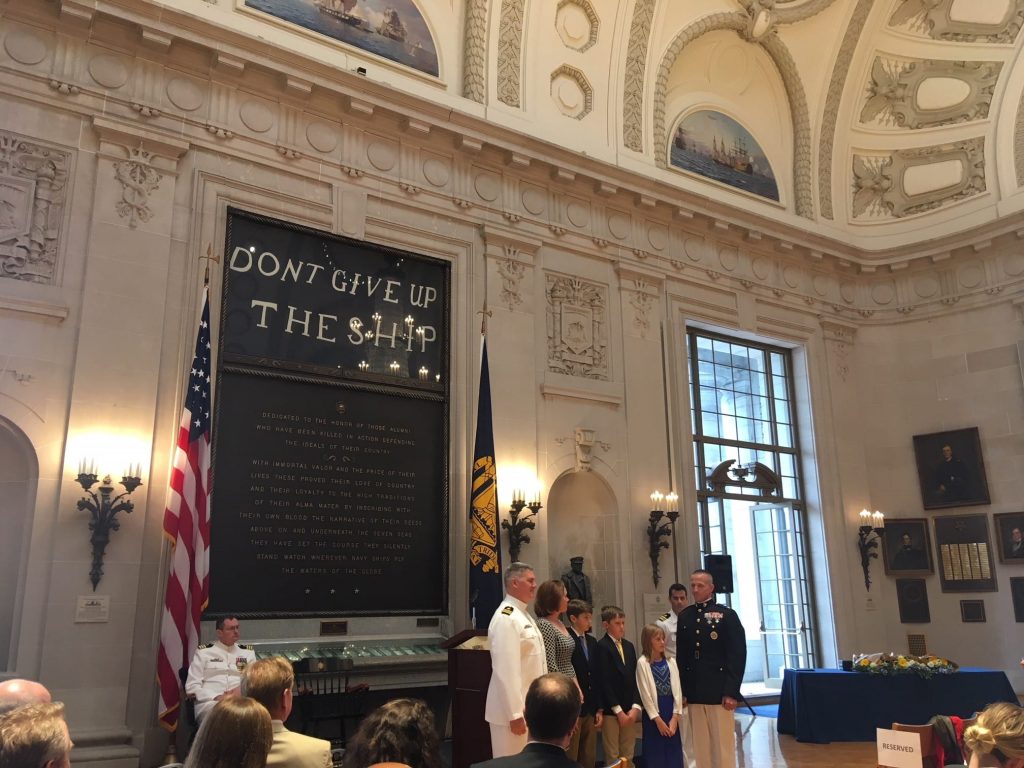 ABOUT SARA
Sara Gibb earned her BA at Boston College in Education/English, and her MA in Education from UCONN. After beginning her professional career as a High School English teacher and soccer, swimming and diving coach, Sara worked at Boston College and Harvard Law School. She has over 20 years of experience in camping administration. Sara has held positions at multiple start-up companies, and is in greatest harmony when she is creating and running programs where she can help young people get unplugged, outside, and working together in groups.
We have Sara to thank for helping to develop our renowned Character Curriculum, and writing our white paper about character education. The paper showcases the Baltimore Chesapeake Bay Outward Bound School wraparound Wilderness Expedition experience as a solution for teaching Social and Emotional Learning skills to youth, specifically in the areas of social problem solving, resilience, emotional self-efficacy, and conflict management.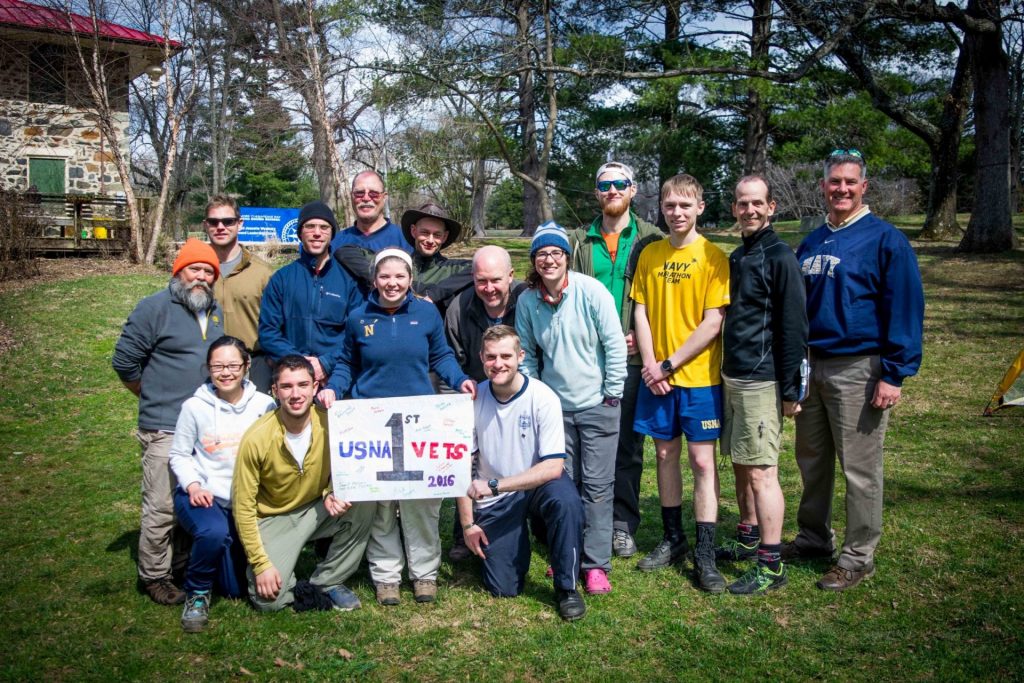 THE UNITED STATES NAVAL ACADEMY
Sara and her husband have also introduced the United States Naval Academy to our school with our Veterans Programs. We have been so incredibly grateful for this new relationship with the academy and our military, and have been honored to serve veterans and midshipmen as they serve others.
We wish the Gibb family fair winds and following seas. We will miss you!