HOMEPLACE, OUR HOME IN BWCAW
Homeplace, which many of the CBOBS staff have had the honor of calling home, is the affectionate and well earned name of the Ely, MN base camp of the Voyageur Outward Bound School situated at a jump off into one of the most pristine Wilderness areas in USA: The Boundary Waters Canoe Area Wilderness (BWCAW, or as some of us like to call it, the 'B-dub').
Some of my favorite parts of working and living in the Boundary Waters include:
1. Ample fire wood and fire starter. The Paper Birch provides reliable fire starter no matter if its been down pouring for 3-days. The Jack Pine always burned hot and was everywhere.
2. Water Quality. My program managers would hate to hear that I very rarely treated my water. I just paddled out a ways, dipped my bottle, and glugged it down. (wondering about what the mines will do to that. will that be something I tell my grand kids and they just like I'm telling senile stories again?)
3. Moose trampling my students' solo spots and the sound of wolves, native, non-introduced, local populations of wolves, howling at the full moon or the Aurora Borealis.
Share your BWCAW stories in the comments below!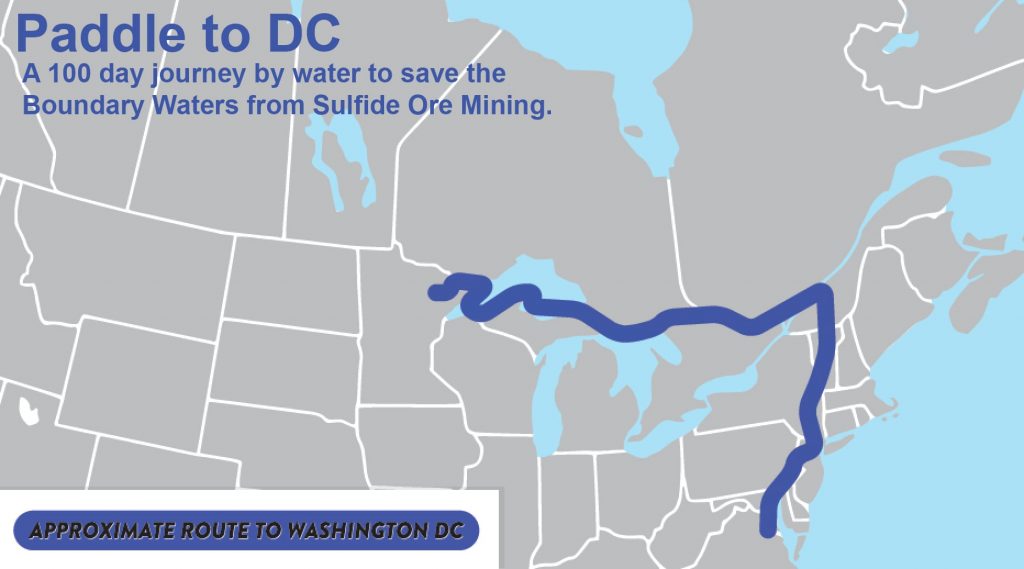 WHAT'S BEING DONE
Amy and Dave Freeman, friends of Outward Bound and National Geographic Explorers of the Year, have nearly completed their 100-day canoe expedition from Ely, Minnesota, to Washington D.C.! (www.paddletodc.org)  They are paddling to protect the pristine Boundary Waters Wilderness and its thriving recreation industry from proposed sulfide-ore mines, one of which is next door to the Voyageur Outward Bound School.  Amy and Dave's canoe is signed by thousands of people who oppose sulfide mining in Northeastern Minnesota and will be delivered to the White House in early December.  You can sign it too (!) at Annapolis Canoe and Kayak on November 29th.  Hope to see you there!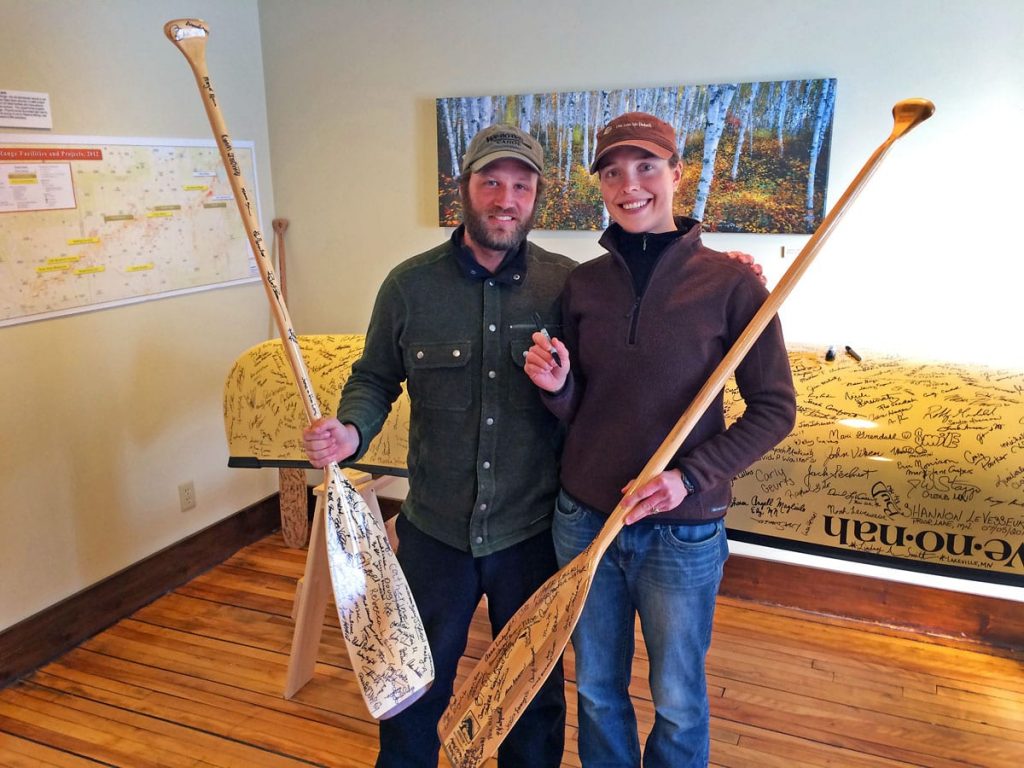 Follow the adventure on instagram and twitter:  @savethebwca
– Liz's stories, Chris's love and commitment to spreading the message.