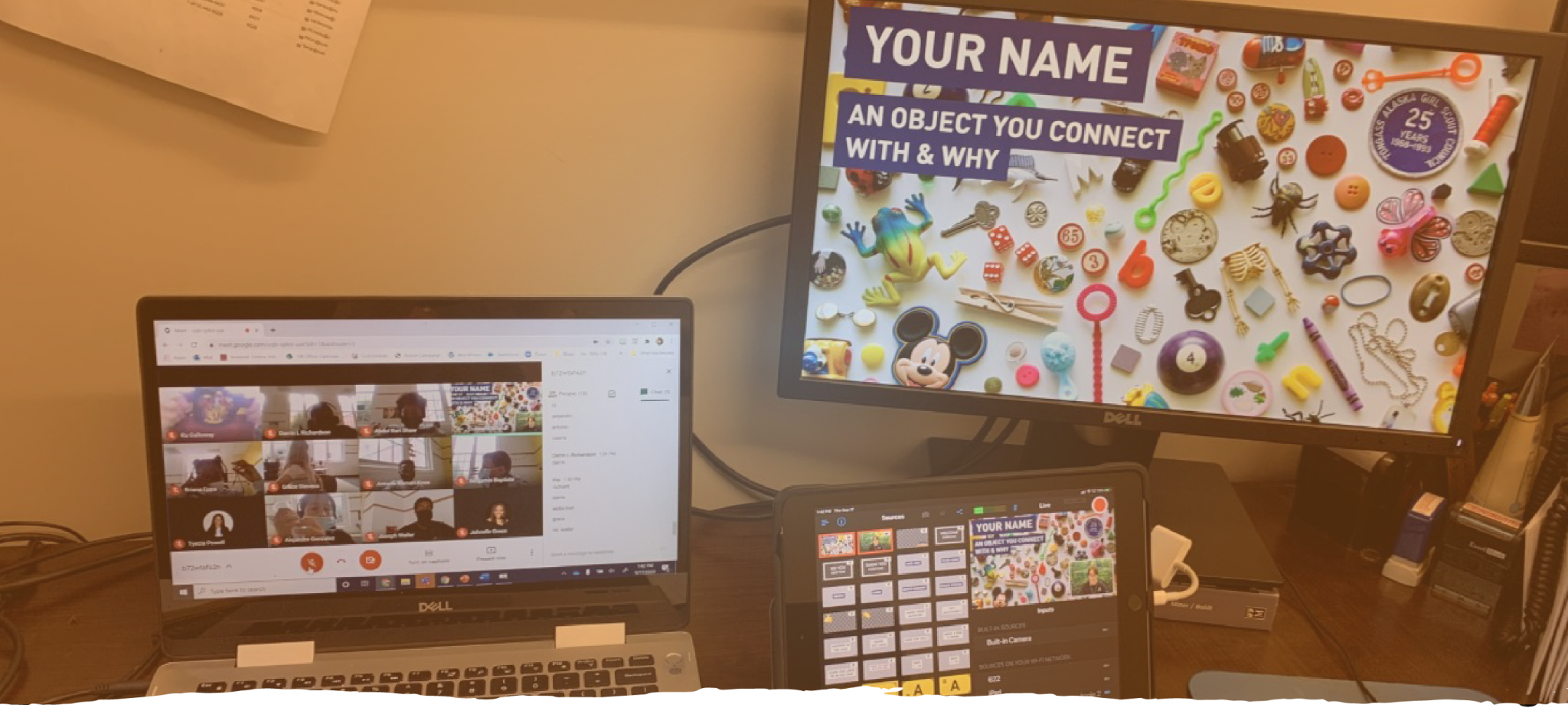 A look back on a virtual semester
With one full semester of virtual programming in the books, we wanted to go to the people on the ground (through the screen?) who have been facilitating these programs to ask them about their takeaways since working virtually with our students.
Since the canceling of in-programs this spring and summer, our team was all hands on deck to figure out how to support students as we approached a virtual fall semester. Building a brand new program type meant teacher interviews, student pilots, and a whole bunch of feedback. The goal was fun and engaging programs that take the character building curriculum of our in-person programs and deliver it virtually.  Fast forward to January 2021 and we have facilitated over 3,900 student program days and have 14 Outward Bound facilitators actively running programs with school partners each week.


4 different themed progressions, students and teachers engage over multiple sessions in games, collaborative challenges, and reflective discussion. The creation of this program has allowed us to connect with new students and partners over an extended period in a unique and challenging semester.
Looking back on the program so far we asked instructors to think about what some of their surprising moments or key takeaways have been. Here's what they had to say.


Our virtual programs utilize 2 facilitators. Here, Andrea facilitates the session directly in one room while Khai oversees classroom software and tech, as well as engages with students from the other. This combo allows for a fully immersive student experience.
Be flexible in the timing and goals
Just like in person, each group will show up with different energy. Sometimes a group is fully communicating through the chat feature. Roll with it! Success and engagement will look different across each group.
"Sometimes as facilitators we don't always accomplish every single goal we come into a virtual session with and that's okay. What's been most effective and meaningful for our students is being able to connect with one another, have our thoughts heard and validated and feel like we're apart of a team." -Andrea Romesser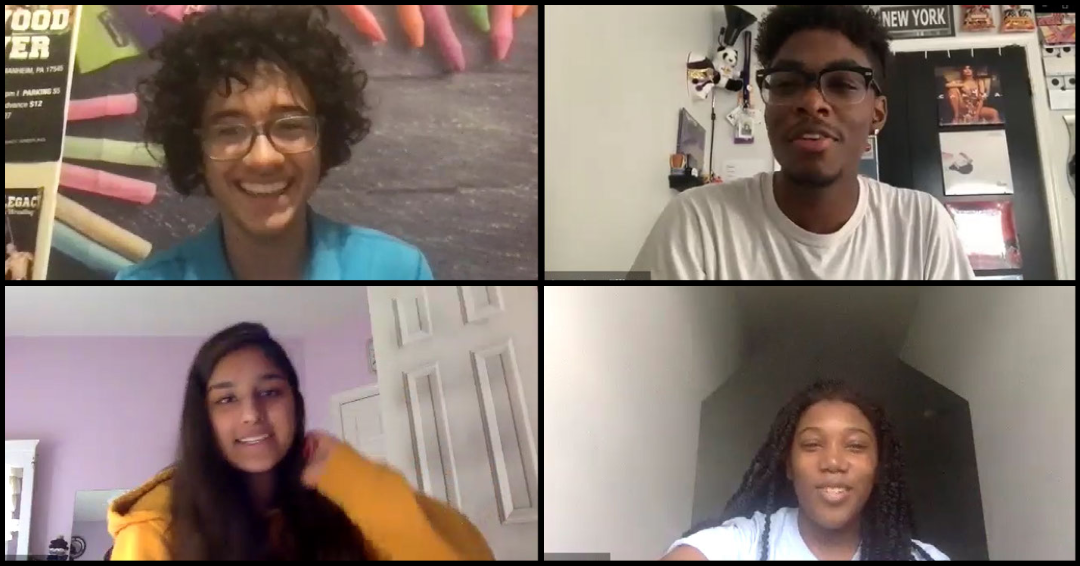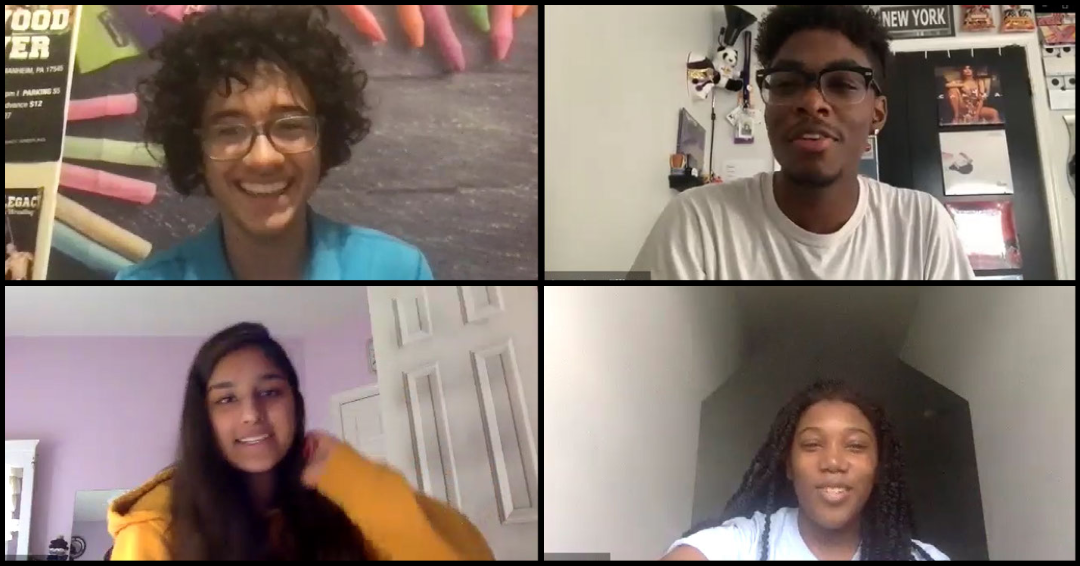 "The time it takes is the time it takes. In a virtual setting we have the ability to show up for our students more consistently and over a longer period of time. We are not the "traditional" school most students are used to and because of that we have the ability to reach students in ways regular school does not. When we show up virtually week after week with these students' we can be a part of a longer process for schools and students. We become something our students can to look forward to showing up for. Our impact is then on the forefront of students' mind for a longer period. The time it takes is the time it takes." -Chris Doyle
Connection is key
This year has shown a real lack of in-person connection and communication, especially for students. Whether a class is newly formed or has been together for years, the space to talk, share, and work together is an important factor.
"I've learned that students are craving connection and CBOBS is providing a space for students to build a network of support. We've rebuilt our program from the ground up, because now more than ever our community needs a space to reflect and share, so that they too can realize they are capable of far more than they know." -Rice Ermilio
"Connecting in a virtual setting works and is so important for students. What's been especially energizing is hearing directly from some students how much they value and appreciate having a space to reflect, play, and share about themselves." -Mary Odell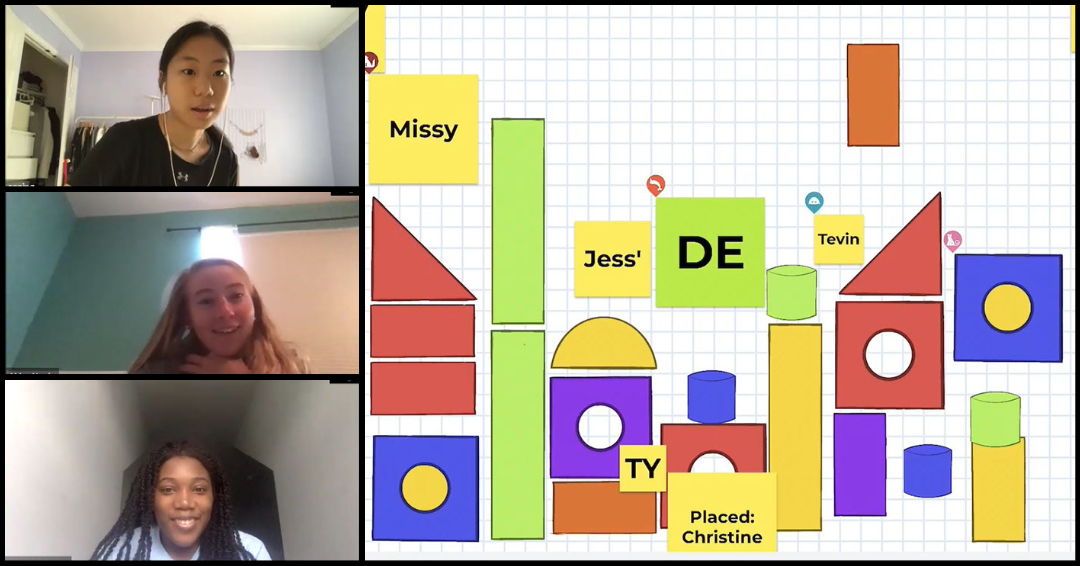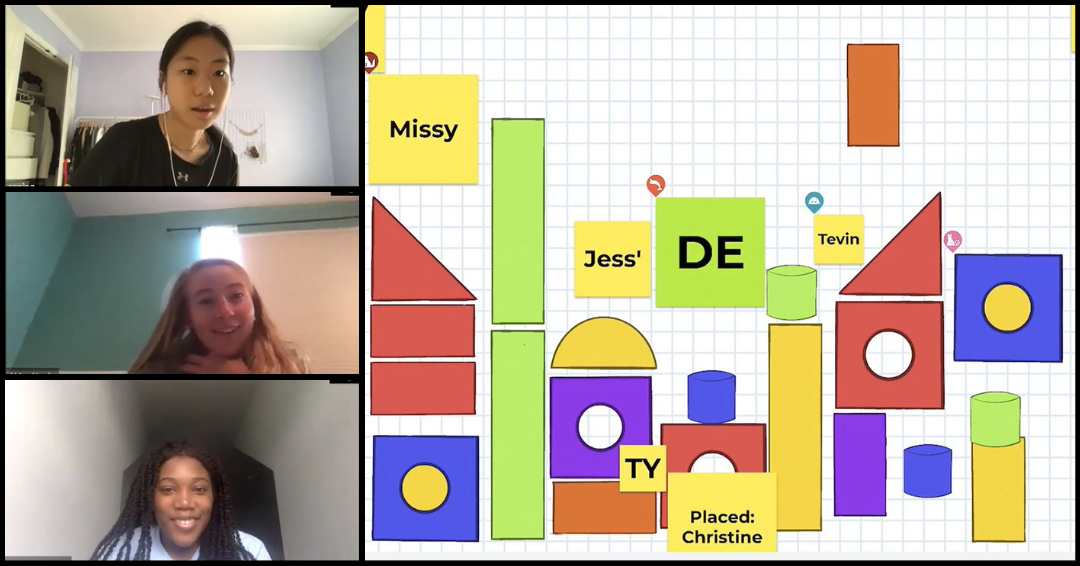 Games, games, games. Whether a quick warm up game to get the group involved, or a group initiative asking groups to utilize newly taught communication skills, the content needs to be fun and engaging.
"Each session we deliver where we can create a space where students can feel comfortable, socialize, and have fun is a success in itself.
Times are hard, and giving our students a respite from the challenges they are facing is priority number one. And, of course, the outcome-oriented effectiveness of a program hinges on students' ability to enjoy themselves while engaging." -Kyle Duffey
Our students are resilient!
This is not be a new learning, but rather an affirmation with every session. At so many levels, this year is one of challenge for our students; a global pandemic, continued expressions of racial inequality, virtual or distance education. Students continue to show up to sessions and find ways to engage.   
"I appreciate and admire our students. Even in a virtual setting, students are students Their energy is hopeful, capable and inspiring. I applaud the way they set their own alarms in the morning, and resiliently re-enter the zoom call after being repeatedly kicked out. Our students are amazing, and I'm thankful so all the people at CBOBS who worked under unthinkable conditions so that we could keep doing the work we believe in." -Rice Ermilio
"Students are still willing to be vulnerable virtually during debriefs. This was something that took me aback at first because I anticipated the virtual element creating a barrier to this. Instead our content and lesson design create an environment virtually where students feel empowered to share and be vulnerable around each other." -Khai Overton
"My favorite part of virtual facilitation is being able watch the students (and Teachers) step out of their comfort zone and try something new. Being able to work with a group of students over multiple sessions has allowed us to get to know them and build their comfort and trust with us. I love seeing a student that has not interacted or spoken much in the earlier sessions take those steps to getting their voice heard and becoming a part of the team. The students are going through so much already it feels so great to see them smiling and having fun!" -Avi Rubinsky
"Our students are RESILIENT! I have been hugely impressed by the way so many of our students have taken this challenging year as a way to grow and learn more about who they are. It's been inspiring to see their reflections and their ability to adapt." -Andrea Romesser
A sneak peak into our virtual programs. Hear from facilitators, students, and educator partners as they share their highlights.
A different set of metrics
The virtual platform comes with it's unique successes and challenges. While we have the ability to reach even more students, we know that students will show up and participate in a variety of ways.
"Honestly, Outward Bound did an amazing job cultivating engagement and community in the virtual space. I experienced more energy and engagement in this one session with my kiddos than I usually observe in classrooms in a WHOLE WEEK. This was really awesome!"  -Brynn Smith, Educator at Digital Harbor High School
Sometimes cameras are off. Sometimes there are connection issues. These are not measurements of a student's engagement. Students, with the support of their schools and families, are working hard to be present in everyway they can. Being able to truly "meet students where they are at" has been an important aspect of the program.
"With our virtual programming constantly evolving, every session is new and custom! I especially enjoy the 'exit tickets' which are feedback forms the students and teachers fill out to share their insight and offer their ideas on future program elements. Many students have shared resources they know or just leave heartwarming comments on their experience. I have lost count of how many students share how safe, comfortable, and fun, the Outward Bound virtual classroom is. The student's tips are a key component of why our sessions are so successful." -Paris Brown
Learn more about our virtual programming and see how it can work with your school, professional group, or students.